Street football campaign kicks off in Nairobi with five-star tournament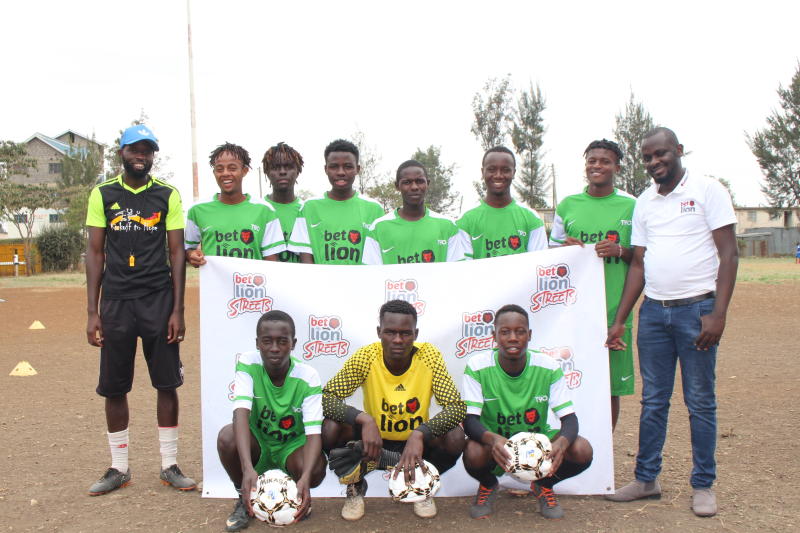 Betting firm BetLion has launched a Five Star Tournament. The competition first kicked off in Dagoretti, Nairobi and will move to other estates within Nairobi Country.
The campaign known as BetLion Street is led by former Harambee Stars stars captain Musa Otieno, who is the tournament's ambassador.
The firm aims to capitalise on the retired player's wealth of experience and fame in football circles to award deserving local teams with training equipment in a campaign dubbed 'BetLion Streets'.
With most footballers having started their careers in the streets, BetLion's sole agenda is to nurture the talents in the streets by providing equipment, balls, kits and advice for the young upcoming footballers.
The campaign will involve them travelling to different locations and awarding a local team in that area with brand new BetLion kit and different training equipment, to help facilitate the team when training for local games and tournaments in addition to developing their personal skills.
The four teams that made it through to the semi-finals were awarded kits to play the rest of the tournament, as well as a little bonus added onto the prizes for the winners, runners up and third-place team.
Additionally, BetLion Street linked up with teams from Kawangware, Maringo and Huruma.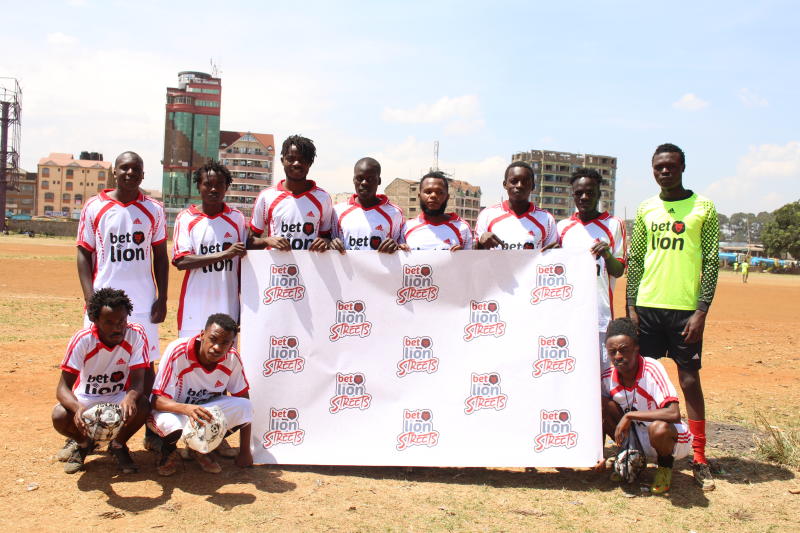 The teams are; Ziggy Zaga FC from Kawangware, Kick-off-to hope of Maringo and Huruma's HSC.
Betlion met the teams at their different training grounds, whereby Otieno, the ambassador of the entire campaign, led the teams through a few training drills to keep them sharp, after which, he gave a brief mentorship session to guide the team as they move on.
BetLion Managing Director Spencer Okach said: "BetLion Streets is about more than just awarding the teams with equipment. We want to leave everyone we meet with an intangible value that they can carry on with as they pursue their dreams in sports"
"BetLion Streets is breaking away from the norm, and has been set out to guide and nurture these talented individuals, in any way possible."
Okach further said Otieno's record as a player on and off the pitch will be key for the grassroots teams and player development.
"We have always made a commitment to developing sport in our region of operation and the commencement of this ambitious program is a testament to that promise. We settled for Musa to lead this programme as he embodies the characteristics anyone who wants to be a career sports person should emulate," he said.
BetLion said they hope to run a rewarding programme that will see more persons take up sports as a full-time career.