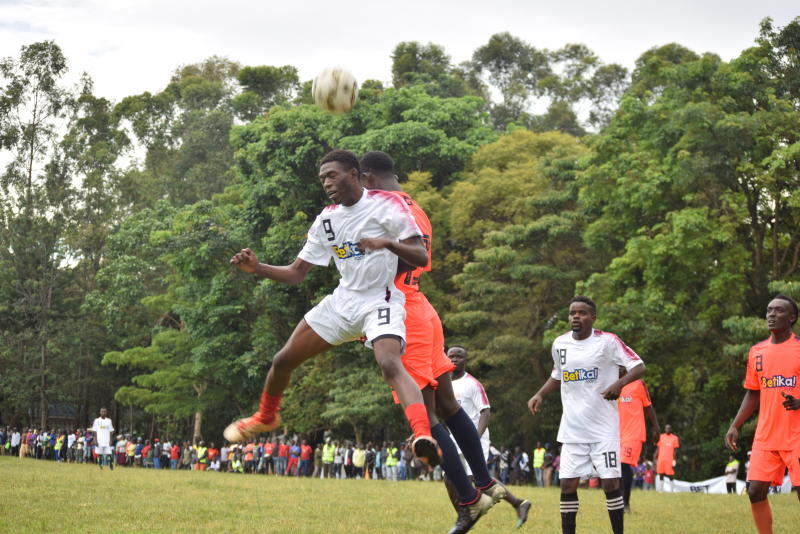 Upcoming footballers in Vihiga County are looking at a bright future after the 10th edition of the Chris Onguso Annual Tournament that kicked off on Saturday at Chavavo High School is set to attract Kenya Premier League scouts.
Speaking during the launch, former AFC Leopards player Evans Kadenge said the youths should take the opportunity and expose themselves to the world since they have the opportunity of being able to play for Kenya Premier League clubs.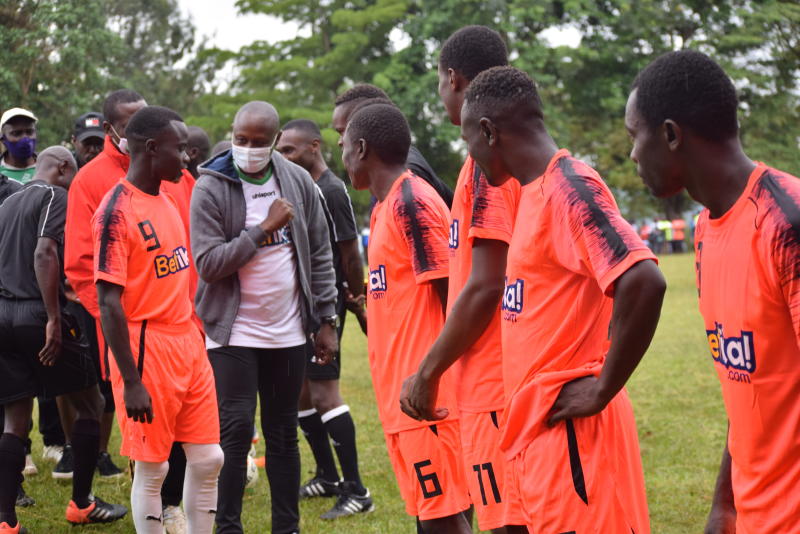 He said there is a lot of talent in the grassroots levels and urged not only KPL clubs but also National Super League and Division One teams to grace the tournament and pick players.
"Many talented youths are lying wasted in most villages across the country but with tournaments like these we are now giving the youth the opportunity of being exposed and signed by big clubs," he said.
Started by former Kenyan National Football League club Nakuru Police FC player Christopher Onguso in 2011, the tournament has expanded from four teams to 48 male and female teams.
Onguso, now Chief Inspector of Police, said he started the tourney to nurture talent in Vihiga County.
"The tournament has been taking place every end year with the prime objective of giving back to the community and promoting sports," Onguso explains.
The annual tournament attracts over 1,500 spectators on match day and 48 teams drawn from different sub-locations in Vihiga Country.
Onguso has since attracted sponsorship from betting firm Betika and next year, he plans on the tournament including teams from the entire county, representing the constituencies of Vihiga, Hamisi, Sabatia, Luanda and Emuhaya.
With the Betika sponsorship permitting, Onguso projects that the prize money for the winners will be Sh200,000 with second and third place teams taking Sh100, 000 and Sh50, 000 respectively.
Betika Brand Manager Eric Mwiti said that through the company's Betika Na Community initiative they will continue to tap talent both at grassroots and mainstream levels, as well as cultural and social community activities.
"It gives us great joy to see our sports people getting a chance to showcase and grow their skills. Betika is the community and the community is Betika," he said.
Reigning champions Red Bees have registered for this year's competition and are optimistic of retaining the title they won last year.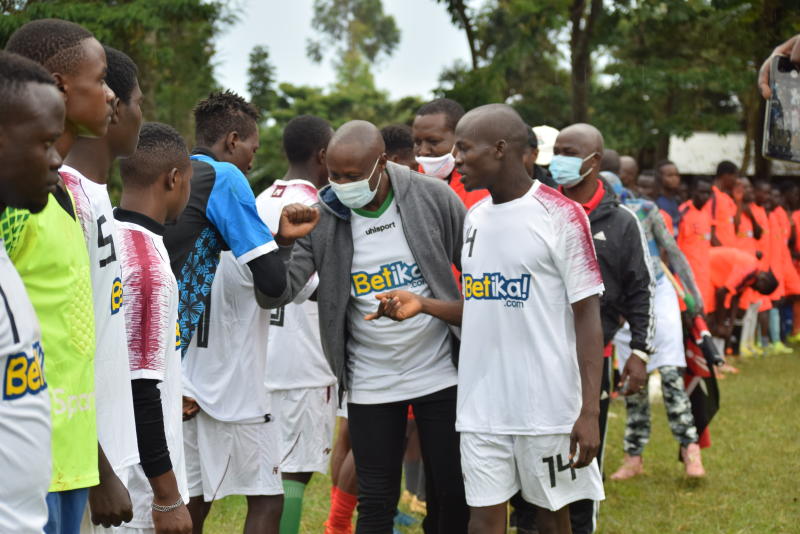 According to Oguso, former Harambee Stars captain Dennis Oliech will lead a team of former Harambee Stars internationals including Musa Otieno, Francis Chinjili, Francis Oduor 'Killer', John Shoto Lukoye, and Josephat Murila among others, against a local combined team
This year's tournament, rebranded as Chris Onguso Champions Cup, started yesterday with Indomitable defeating Israel Sud 1-0.
The final scheduled for December 20.