Francis Kimanzi given no chance just to say goodbye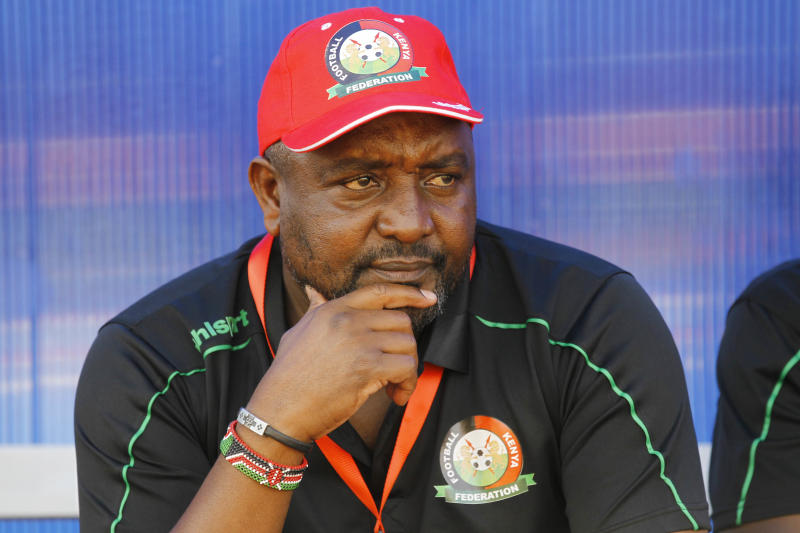 While surrounded by the unconditional and unrestricted appreciation of everyone inside Old Trafford in May 2013, former Manchester United manager Sir Alex Ferguson made his farewell speech.
The man, who is dearly remembered by the Red Devils faithful, said thus inter alia; "I'd also like to remind you that when we had bad times here, the club stood by me, all my staff stood by me, the players stood by me. Your job now is to stand by our new manager. That is important."
The multitude clapped with every pause and statement he made. Totally in admiration. After all, the old man knew what he meant. Obviously, he did. He'd been there, done that and no doubt, no one else could have known that better than him.
But for former national football team Harambee Stars head coach Francis Kimanzi, there was no one to stand by him on Monday when he called it quits.
Nonetheless, the 44-year-old tactician was composed, not bitter at all. He had the energy to even crack jokes yesterday, less than a day after his contract was ended on 'mutual consent'.
Kimanzi knew it was about time, the minute his employers Football Kenya Federation called a meeting on Monday. It was rather unusual.
Coaches are occasionally quite ingenious to diagnose when it's time to take a leave and in this case, his time had come.
"It was not an ambush really. We had a meeting and agreed on the way forward. It happens with contracts. People have agreements on various issues," said Kimanzi in a telephone interview yesterday.
His unveiling as Stars' head coach on August 20, 2019, at Kandanda House, in Kasarani, was full of pomp and razzmatazz. Cameras were clicking with his every move. Every journalist present wanted a piece of the man of the moment; Francis 'Kim' Kimanzi. A photo opportunity or even an exclusive interview, just anything.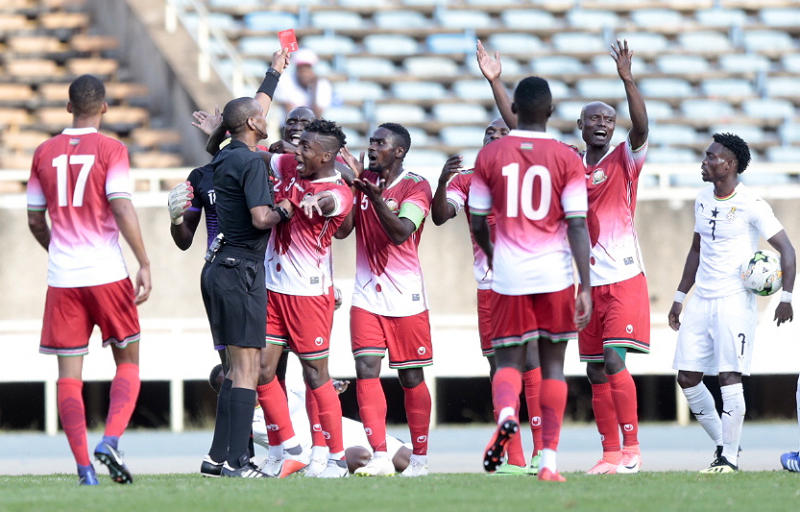 Not on Monday though. His departure went on with no fanfare or grandiose expectations. Muted exit. The mood wasn't just right. There was hardly any time or chance to say goodbye. The taxi was waiting while blowing its horn.
Kimanzi's departure was somewhat unexpected, especially coming just two weeks after he guided Kenya to a long-overdue victory over Zambia, whom they defeated 2-1 in a friendly match at Nyayo Stadium, on October 9.
Already, Kenya had begun their road to 2021 Africa Cup of Nations campaign with an impressive 1-1 away draw to Egypt last November and were preparing to play Group G leaders Comoros Island next in the qualifiers. The other team in that group is Togo.
Kimanzi rose to the helm after Sebastian Migne was sacked in August last year. This was the former Mathare United tactician's third stint as head coach. His previous appointments were in May 2008-January 2009 and November 2011-June 2012.
He, however, refused to shed light on the talk that his camaraderie with FKF mandarins waned a lot in the past months.
"You can't afford to be bitter forever. You get over things quickly. I'm proud of what I achieved with the team since I took over last year. I'm proud of my personal accomplishments," said Kimanzi.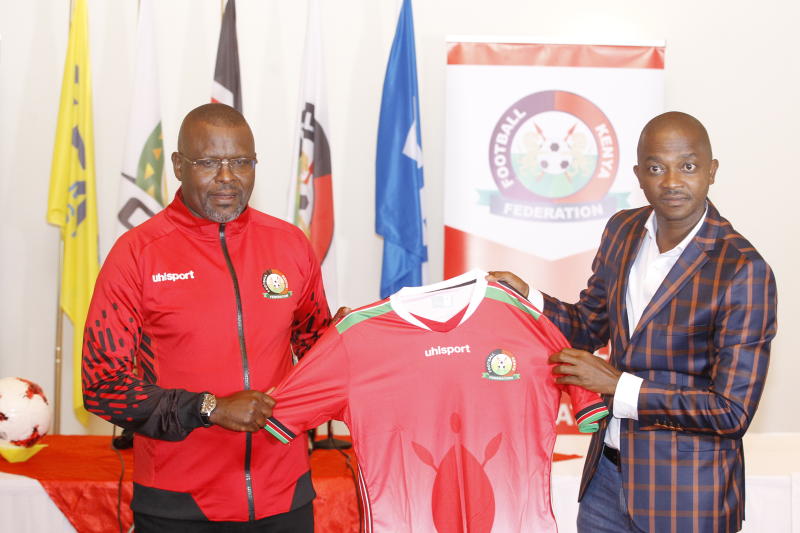 His 14-month dominion as the head coach has come to an end and with it, went his plans of successfully guiding Stars to higher heights. It wasn't going to be a tough luck really for a man who rose from the dark alleys of Mathare Slums to become one of Kenya's shining stars.
"It's a shame we couldn't finish off our work, but I don't want to dwell much on that, it's in the past now. I wish my successor all the best in his new job. I hope he picks up from where we left and have a successful moment," said Kimanzi.
In his previous three spells as Stars' coach, 2008 remains his best as Kenya rose to 68 in the Fifa rankings.
Kimanzi's brief that was to take two years was simple; bring back the shinning bit and allure of the football team and guide them to Afcon 2021.
But with the delivery of a very important 124-word statement from Football Kenya Federation on Tuesday noon, his fate was sealed; this time, for a third round.