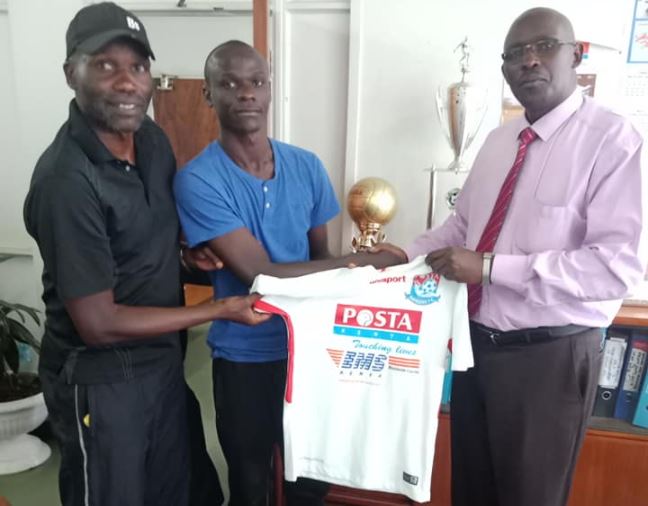 Football is not easy. To play at the highest level, you have to sometimes sacrifice a lot of time and emotion to succeed.
To scale it down, Kenyan football is among the hardest fields to succeed in. For a Kenyan footballer to make it to the top, the backstory would not miss a lot of hardwork, sacrifice, pain and struggle.
Here is the story of Ezekiel "Berry" Okare, a striker in the Kenya Premier League currently donning the Red and White of Posta Rangers.
'Berry' talks to Standard Sport about his journey in football from his university days, to how he made a name in the Kenya Premier League:
Where did you grow up?
I grew up in Uasin Gishu county where my passion for football started while at primary school but never managed to play have more of it while I was in high school because of some family issues.
So where did all the games start?
After high school, I was now free to get back to the game where it all started at Moi University. I joined the school team, which at the time qualified to represent at East African University Games in Dar-es-Salaam in 2013.
During this time, I was blessed with signing for Eldoret Youth which played in the County League. From here I got the green light to join Division One side Vihiga All-Stars and moved to Vihiga County.
Due to the tight schedule in my university's fourth year, I opted out of football to give more time for my studies. I got back to the field in 2016 and featured for Mount Kenya University, then in Division 2.
It is here that after an impressive friendly with Sofapaka's youth team, then 'Batoto Ba Mungu' head coach John Baraza called me up, asking me to train with the senior team. Following weeks of training, I successfully secured my first professional football contract, and also my first ever stint in the Kenya Premier League.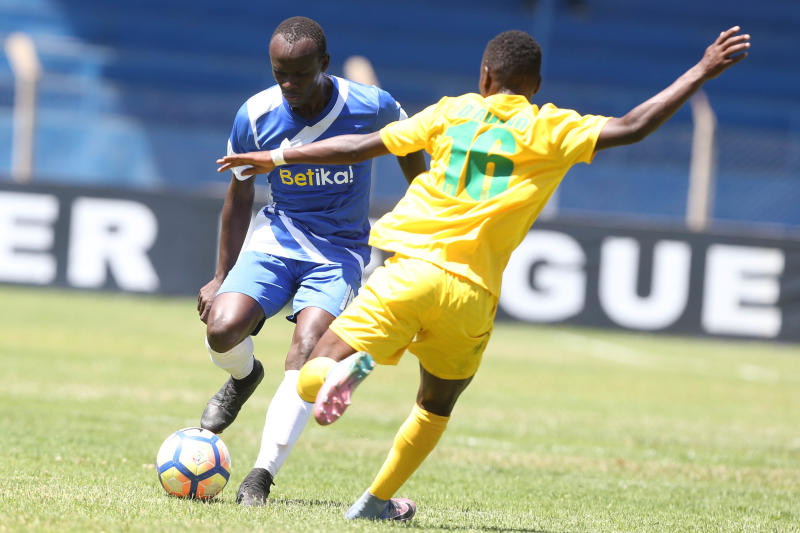 What clubs have you played for in the Kenya Premier League?
I started with Sofapaka, before moving to Ulinzi Stars, now I am at Posta Rangers.
What made you change clubs in a short period of time?
At Sofapaka everything was alright and possibly more competitive. This is a big club that likes to invest in foreign players, who bring immense quality. I managed a total of 17 goals in 2 seasons with the club.
In 2019 I signed for Ulinzi Stars, which is equally a big team. Here the competition was stiff and I could say, is a team with the most-friendly players I have met in my career. It took me time to settle in, which made it difficult to make as many appearances as I had wished for. Here I only managed 4 goals.
Lack of appearances I considered 'enough' made me make the move to Posta Rangers which is also a good team in the league boasting lots of experience. Everything started well in the second leg of the league. I had already scored two goals and several assists. It is here that the coronavirus pandemic struck.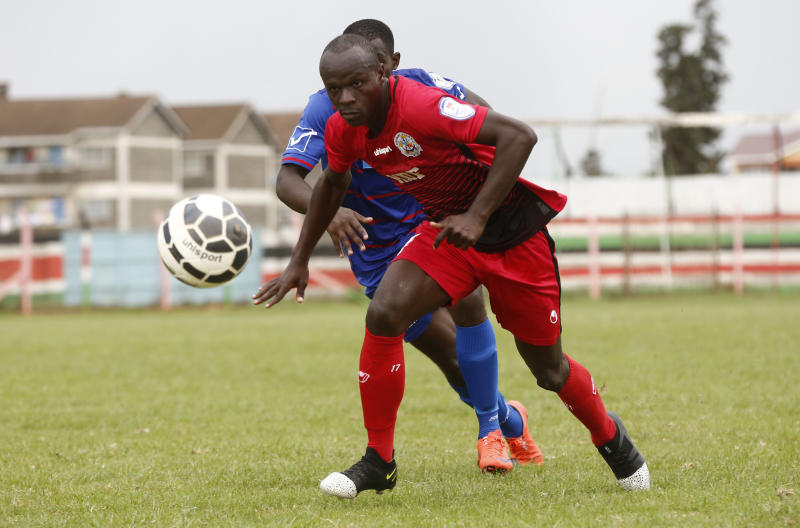 As a Kenya footballer? What gets you out of bed in the morning?
I'm inspired by the fact that despite tough times surrounding Kenyan football, good times always find a way to prevail. In football, no one suffers throughout their career. A good day will surely come once you put in hardwork and discipline.
How are you coping with the closure of stadiums and footballing grounds during the pandemic?
With a temporary halt on all sporting activities, as an athlete, you still have to keep fit to keep your level on check. I have designed my daily training routine that involves both endurance, speed and agility. There are also a few drills on ball work.
What do you want most in your career?
My career aspiration is to beat the ideology that Kenyan football is a waste of a career. Through hardwork and dedication, anything is possible.
I am young and want to play in the KPL like you one day. What do I need to know?
My advice to the youngsters is that no matter how long it takes; the chance will surely come. Never give up and always keep working hard for what you want. Remember to have the discipline required from a professional footballer and most importantly, always trust in God.