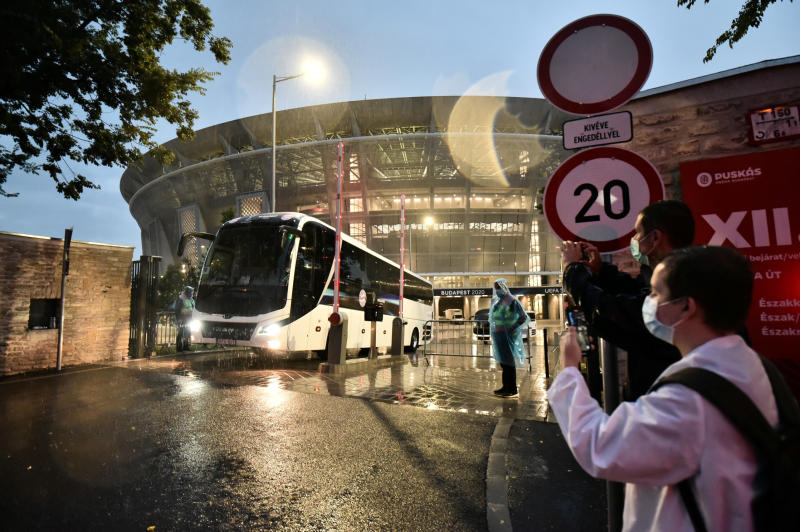 Bayern Munich can lift yet more silverware when they face Sevilla today for the Uefa Super Cup, but travelling German fans have been warned to think again before flying to Budapest and head coach Hansi Flick has questioned whether the match should go ahead amid the coronavirus pandemic.
The Champions League winners head to Hungary on a 22-match winning streak, stretching back to February, which has seem them sweep up Champions League, Bundesliga and German Cup titles.
Bayern opened the new Bundesliga season last Friday with an 8-0 hammering of Schalke with Germany winger Leroy Sane scoring on his Munich debut and declaring the "whole team showed how hungry we are".
Their appetite for more silverware can be sated with two trophies up for grabs in the coming week as they also face Dortmund for the German Super Cup on September 30.
However, Covid-19 has cast a shadow over today's showdown as Budapest has been declared a risk zone by the German government due to a high infection rate.
Flick admits he "does not quite understand" why Uefa insist on the match still taking place there, "but we are not the ones who make the decision".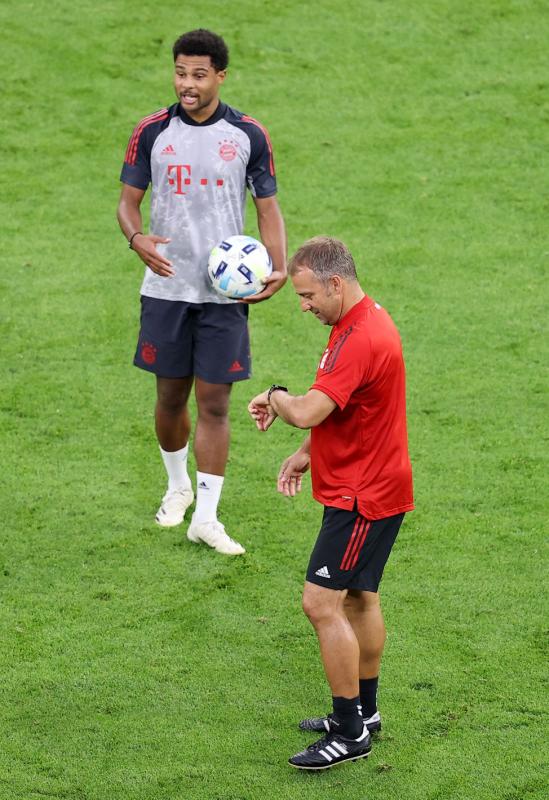 On Tuesday, Markus Soeder, state premier of Bavaria, announced tighter rules, "which particularly affect the Super Cup" for travelling Bayern fans.
"Everyone should think again about whether it is sensible to travel," added Soeder.
Supporters must either be tested for Covid-19 before and after the trip to Budapest or quarantine for two weeks.
"This is how we want to prevent there being a possible risk of infection," explained Soeder. Only 500 Sevilla and 1300 Bayern fans are expected to watch the match.