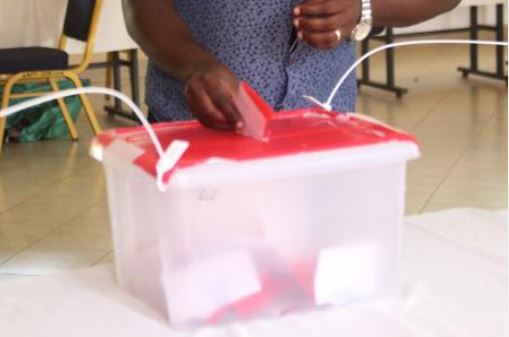 Jezreel Mbegera was elected as the new chairman of the Football Kenya Federation Kisii branch in an election held at Kisii Cultural Hall yesterday.
Evans Mageka was also elected as the secretary-general. Mbegera garnered 10 votes defeating Yobesh Mose who got six votes in calm election where 16 delegates participated.
Mageka got nine votes to beat Thomas Masanta who got seven votes. James Ayienda was elected as the branch Treasurer after garnering nine votes against Elijah Oneng'a who got seven votes.
Florence Nyamute was elected as the women representative after getting nine votes while her sole competitor got seven votes.
Lameck Marita was elected as youth representative with 10 votes while Paul Mogaka came in second with six votes while Peter Manyange did not get any vote.
Mbegera thanked the delegates for having given him an opportunity terming the elections free and fair.
"It is now time for us to revive soccer in the Kisii region by ensuring that we give necessary support to the various teams and always consulting football stakeholders in the county and beyond to provide the best for our teams, coaches and referees," said Mbegera.
Elections for Football Kenya Federation (FKF) Narok branch yesterday
proceeded despite protests from a section of candidates boycotting the
elections claiming that the exercise was not free and fair.
Naftal Kirui, who was vying for the chairmanship seat for Narok
Branch, and his team, pulled out in the elections held at Narok stadium saying the election was a sham. "We are boycotting since it's predetermined," he said.