KPL v FKF: SDT set to rule on whether FKF president acted within law to declare Gor Mahia champions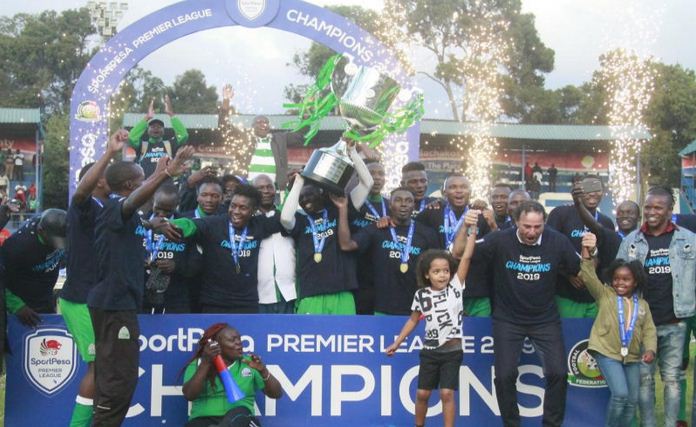 The Sports Disputes Tribunal is set to rule on Petition 7 of 2020 on Tuesday whether FKF president Nick Mwendwa acted within the law to declare Gor Mahia champions, relegate and promote other teams.
The FKF president had on April 30 unilaterally declared Gor Mahia champions as he announced the 2019/20 season was over citing the impracticability of concluding competitions due to the prevailing COVID-19 pandemic.
He at the same time promoted Nairobi City Stars and Bidco United to the Kenyan Premier League.
Mwendwa's announcement technically also relegated Chemelil Sugar, Sony Sugar who had already been ejected early in the season and left Kisumu All Stars in a play-off position with a third-placed National Super League team.
However, the KPL petitioned the SDT together with Chemelil Sugar saying Mwendwa had subverted the law and an existing MOU that vested the control of the top tier competition on the league body.
Chemelil Sugar later withdraws their case against FKF under mysterious circumstances even as it meant they would be relegated if Mwendwa would have his way.
KPL argued powerfully, though, that their MOU with FKF gave them the exclusive mandate of running the league until September 24. Besides, KPL insisted, FKF president who is the only remaining NEC member cannot purport to make decisions that require the entire executive.
FKF (read Mwendwa) maintained they had to take the decision given the prevailing COVID-19 pandemic and that the Confederation of African Football wanted a list of Kenya's representatives for continental assignments.
KPL hopes now hinge on an SDT ruling on September 1, 2020 where the Sports Tribunal found that Mwendwa had no authority to exercise powers vested in other bodies of the FKF, including the National Executive Committee and the General Assembly.
"We note that the construction of the FKF Constitution does not provide for the President to solely undertake meetings through his own motion and the same must be either through General or Special Meetings or those spearheaded by committees in undertaking their designated tasks under the Constitution and the same is subject to the requisite constituent members. This therefore requires a NEC to be in place," ruled the tribunal.
"The President therefore is bound by the FKF Constitution and therefore can only operate in the interests of FKF within the limits of the office considering the assumed status pertained in Art. 43 (2). Being the existing member of NEC still sitting at their appointed seat, the President's powers are limited to the extent of those activities that the office can undertake as FKF.
"In conjunction with the office of the General Secretary as highlighted in Articles 62 and 63, the Respondents cannot subvert the directions of the Tribunal or the FKF Constitution which requires certain thresholds as to membership of the Bodies of FKF to be met in order for proper management and administration and decision making of FKF to ensue."