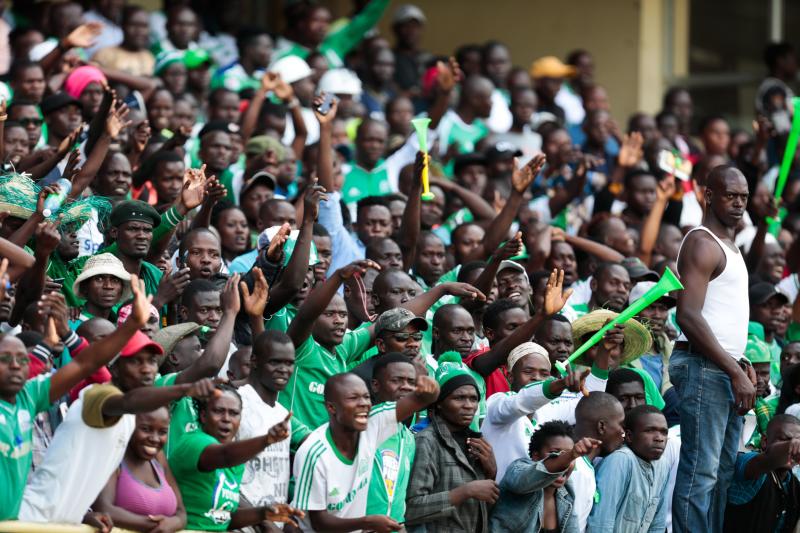 Legendary Kenyan footballer Musa 'Otero' Otieno has revealed that he turned down offers from several top South African clubs during his over 10-year stint with Santos FC in the Premier Soccer League (PSL) as he felt it wasn't the 'right step' to make.
PSL giants Kaizer Chiefs, Mamelodi Sundowns and Orlando Pirates all tried to lure the celebrated former Harambee Stars captain away from the Cape Town-based club but their attempts were in vain.
Although the 46-year-old defender didn't play in Europe, he made a name for himself in South Africa as he blamed his predecessors for not opening doors for upcoming Kenyan players to play abroad.
Otieno, who captained Kenya at the 2004 Afcon finals in Tunisia, made 311 appearances and scored 34 goals in all competitions for Santos as he helped them win their first-ever league title in the 2001/02 season.
The Kenyan was also instrumental in guiding the side to lift the Bob Save Super Bowl (2001), the BP Top 8 (2002) and the ABSA Cup (2003). He retired in 2011 after a season-long deal at United States' Cleveland City Stars.
Before moving to Santos in 1997, the Ofafa Jericho alumnus had claimed two Kenyan Premier League (KPL) titles with AFC Leopards (1992) and Tusker (1994).
Even as he disclosed how he rejected lucrative offers from his suitors back then in favour of staying at Santos before recommending the likes of Brian Mandela and Joseph Okumu to some PSL clubs, Otieno insists it was his destiny to play in South Africa.
Otieno, who rose through the ranks to become Santos assistant coach after 14 years of service on the pitch, felt so loyal to the club that no amount of money, fame or success would persuade him to ditch the Cape Town team.
"I believe we all have our own destiny. I don't regret not playing in Europe because I enjoyed my time in South Africa and that's why I recommended both Mandela (Brian) and Okumu (Joseph) to PSL clubs," Otieno told Standard Sports.
"Of course, my dream was to play in Europe but I found an opportunity in South Africa and that's where my destiny was. I became too loyal to Santos to the extent that I turned down offers from big teams like Mamelodi Sundowns, Orlando Pirates, Kaizer Chiefs and SuperSport United. I wish I had left, but I think I just loved Cape Town and felt it wasn't the right step."
Even as Otieno considers his 1993 Harambee Stars debut, captaining the team at the 2004 Afcon finals and winning the PSL title with Santos in 2001/02 season as his most memorable moments, he can't forget about his transfer experience from Gor Mahia to AFC Leopards in 1992.
"I trained with Gor Mahia for a while in 1992 when I was still in Form Two before AFC Leopards snatched me. I went on to make the headlines after scoring against Kenya Breweries in a league match. I can't forget that year because it opened doors for me, but then the challenges were that being a Luo, I wasn't supposed to play for 'Luhyas' (AFC Leopards). That was quite a difficult moment for me but I remained focused and won the league with AFC before moving to Tusker," he said.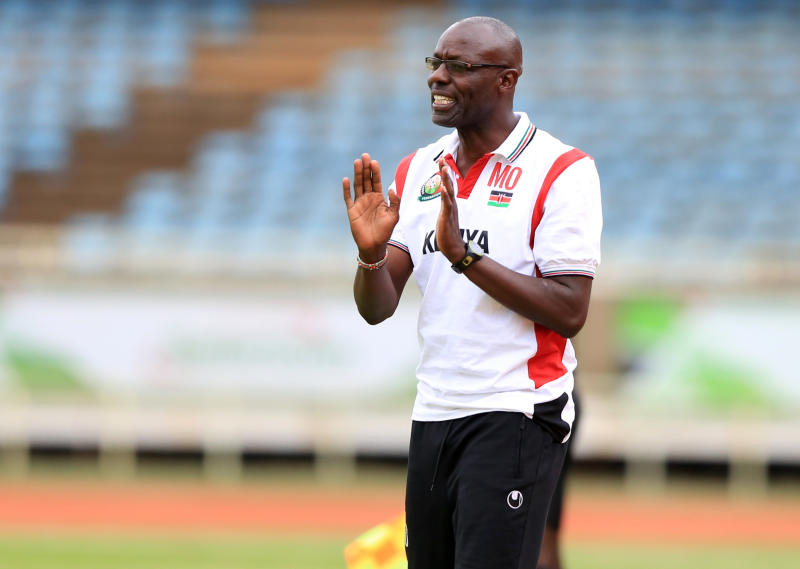 But it was at Tusker, previously Kenya Breweries, that the former Harambee Stars assistant coach feels he faced the real challenge.
"As far as far I'm concerned, Tusker was one of the best locally assembled teams during that period and getting a starting position ahead of players like Sammy Omollo, Vincent Kwarula and Sammy Sholei wasn't easy. That's why I think there is a big difference between the current Tusker team and our squad," said Otieno.
Though there has been an upward spiral of players seeking greener pastures abroad, Otieno feels the numbers would have been much bigger if the 80s and 90s generations had decided to join paid ranks in Europe.
"We need to do a lot of homework; it took us 14 years to go to the Afcon finals in Tunisia then 15 years to Egypt. I honestly believe we have a lot of talent around. But for us to achieve this, we must have strong leagues and structures. We must constantly participate in all the big tournaments, be it for women or men," he said.
"The more players we have abroad, the better for our football because one day, we will need them. I'm happy with what is happening with the Harambee Starlets. That experience from different leagues will be invaluable to our national teams soon."