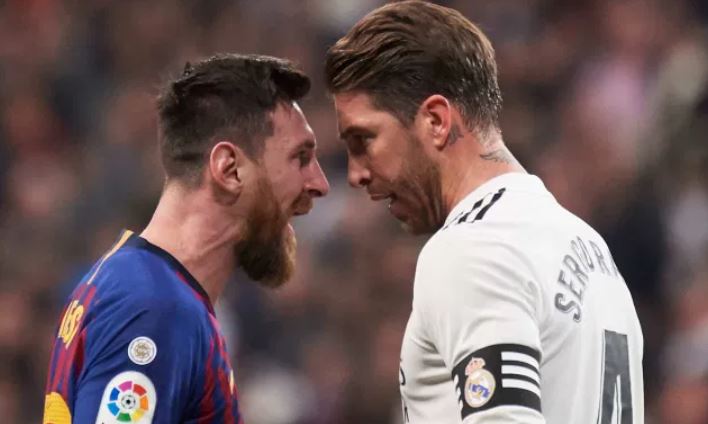 LA LIGA RETURNS: Real Madrid remain favourites for the crown, while angry Messi's side are tipped with 2.80 odds. Villarreal and Sevilla have strengthened significantly, Valencia fell on the wayside.
The whole world has been buzzing about him for weeks. About Lionel Messi, and his, as it seemed for a moment, a certain parting with Barcelona. But President Josep Maria Bartomeu was persistent and eventually kept him in Barcelona. Angry but present.
And only now will we really see how angry Messi really is and how he will deal with it. Because this weekend, the La Liga returns, officially the highest quality football league in Europe, seriously shaken by the disappointing Champions League, in which Spanish clubs did not even reach the semifinals.
Now they will surely want to show that they are still the best. Real first of all. They haven't changed much in Madrid this summer, no one important has left the team of Zinedine Zidane, now stronger for the returnee Martin Edegard.
However, Real will rest this first week, since, like Barcelona, ??Atletico and Sevilla, they got an extended vacation due to their performance in Europe.
The Royal Club is certainly the first favourite to defend the title since the forecast that Madrid will be on the throne in MOZZART bookmakers next May is paid with the odds of 1.65.
The odds that Barcelona with Ronald Koeman and the rejuvenated team will be the winner of the league is 2.80, Atletico is already far behind with a round of 10, while everyone else can be in the "outsiders" folder, as it is fourth on Sevilla's list with 30.
By the way, Sevilla did probably the best job with Villarreal in the transfer window, bought Susa, brought Oscar Rodriguez, brought Ivan Rakitic back, the truth is that he was left without Ever Banega.
Villarreal did the best, they brought Francis Cokelan for ridiculously small money, they took captain Dani Parech for free in Valencia, they brought Takefus Cuba on loan from Real and with the MOZZART odds of 1.60 they are the clear favourite against Huesca in Sunday's clash at Madrigal.
And when we touch Valencia, it seems that the club from Mestalla is the biggest loser of the summer, boss Peter Lim put all the players in the ad, sold Rodrigo, Ferran Torres, Kokelan, lost Parech and Ezekiel Garaj, so we believe that the fans will have a painful season as evidenced by the odds of 2.05 in the neighbourhood derby with Levante.
Sit back and enjoy.