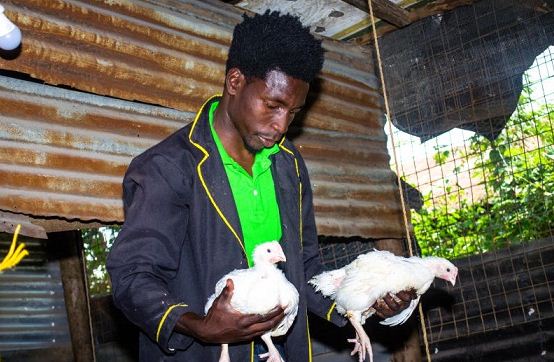 Feature: He was part of Harambee Stars team that won Cecafa in 2018
The 24-year-old is upbeat of securing a place in the national team.
On his farm at Kajulu in Kisumu County, a man stares into the distance.
His unkempt dark hair, a resemblance to the black overcoat, seems to bristle in the whistling wind.
And Wellington Ochieng, the Gor Mahia defender, is way off the football pitch where he made his money and fame.
But he has no regrets as he is where he loves to be most: near his poultry. His chicken seem to recognize him as he enters of the shades greeting him with low clucking while jumping up and down.
Ochieng soaks all that in, including the acrid smell of the birds droppings. He catches two of his chicks and there is no doubt about just how much the football star loves poultry farming.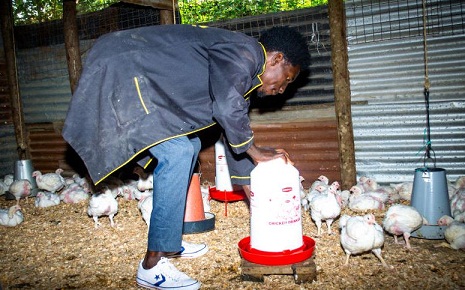 Standard Sports caught up with him in his farm where he was feeding his poultry. This is a practice he has been engaged full time in the last five months.
Ochieng said his parents introduced him to poultry farming at a young age. "My parents used to rare chicken in our home when I was still in primary school. I used to help in feeding, inspecting and selling them. I developed interest in poultry hoping that one day I will invest in the business," he said.
The 24-year-old said it is after joining Gor Mahia in 2016 that his farming dream picked up and started the project. "While I played for Gor Mahia, my parents have been looking after the farm for the past four years but I am glad that this year I have had the ample time to personally oversee the business,"he said.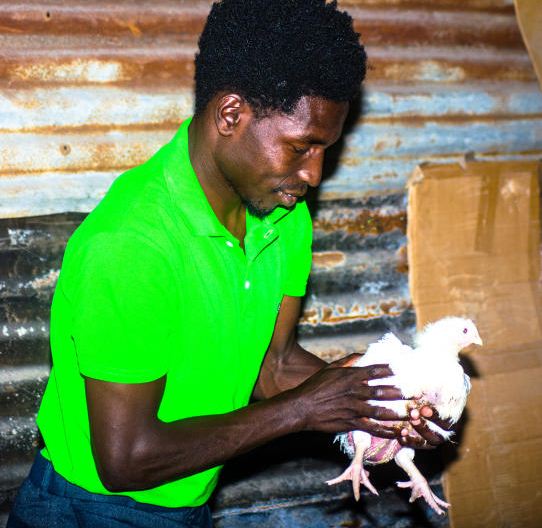 Ochieng said broilers go for Sh400 to Sh600 each depending on the season but the income helps him restock and feed his family.
"Business is not bad. During good seasons especially festive seasons, we reap big and I am proud that it is working out for me and my family especially during this Covid-19 pandemic times," he said.
Born and raised in Kisumu, Ochieng drew his football inspiration from his father, Erick 'Wasuna' Omondi, who used to play for former Kenyan Premier League champions Kenya Breweries (now Tusker FC).
"I used to accompany my father to his training sessions during his playing time and would sometimes be selected as a ball boy during matches," he said.
Facing the challenge of dropping out of secondary school with lack of school fees, his football talents came in handy after earning a sports scholarship at St Ignatius Magadi Secondary School.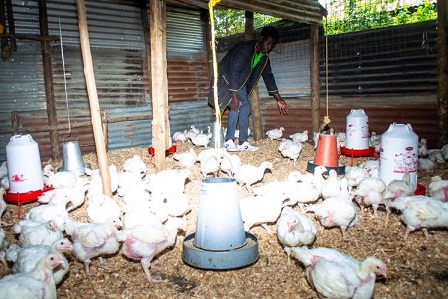 Playing and being nurtured by local teams in Amani FC, Urusi FC, Kisumu Youth Olympic (now Kisumu Hot Stars), Ochieng developed into a good player for Magadi School up to district level.
After high school, he concentrated on football and played for Kisumu Youth Olympic in the Nationwide League before he joined Agrochemical FC in 2013 for three seasons.
In 2015, he signed up for Muhoroni Youth before Gor Mahia in June 2016.
Ochieng went on to win three consecutive Kenya Premier League titles with K'Ogalo from 2017 to 2019 and longs for fourth title this season.
He treasures playing against English premier League side Everton in 2018 at Goodson Park in England.
He says winning the Cecafa Senior Challenge Cup in 2017 with Harambee Stars raised his quest to play for the national team.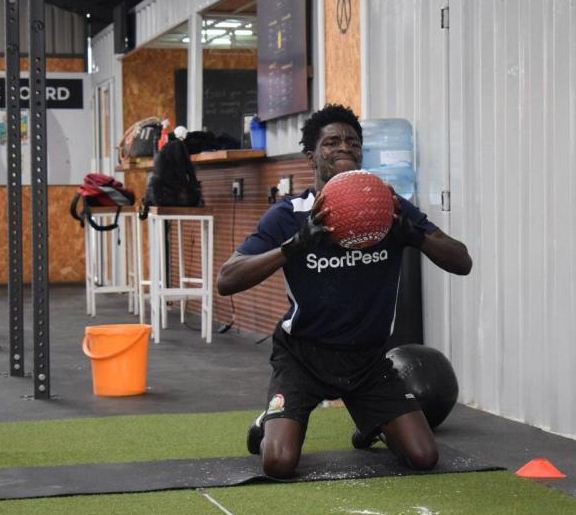 "I want to be a regular player for Kenya. Nothing is going to stop me as I believe in myself and qualities and can't wait for my next call up to prove myself,' he said.
Ochieng, who was sidelined with a knee ligament earlier this year, said he has returned to full fitness and he is ready for sports resumption in the country.