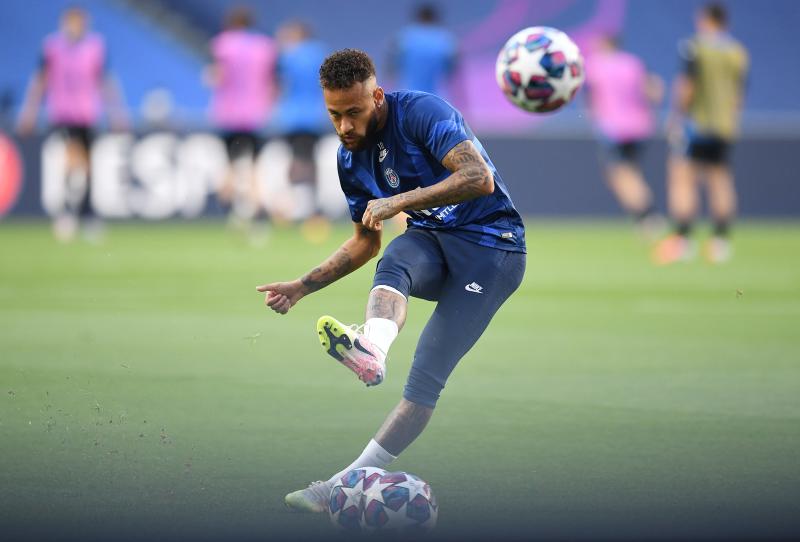 Paris Saint-Germain's main man, Neymar, will STAY in France next season.
Since he departed from Barcelona into the French capital 2017, his football life has been riddled with criticism, underwhelming performances and most of all, injuries.
Neymar's three-year-spell at PSG has brought forth 74 goals in 92 appearances. It has also brought forth rife speculation about his 'Return to Barcelona', where he, Lionel Messi and Luis Suarez had formed the formidable MSN partnership – which scored 264 goals.
With that at the back of his mind, Neymar led The Parisians throughout the 2019/20 Champions League. Dortmund, Atalanta and Leipzig all feel at the feet of PSG, who only failed to breach Bayern Munich in the final.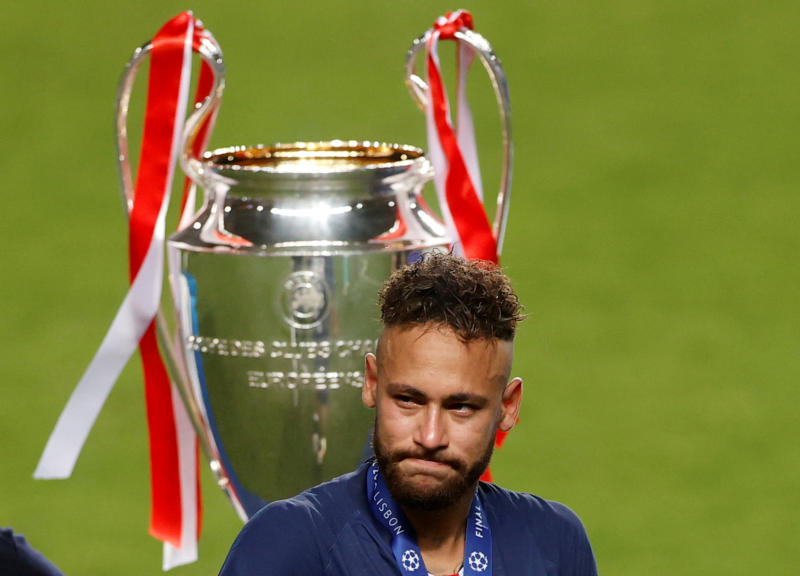 Neymar, in tears, was consoled by David Alaba, who should have been celebrating with the rest of the Bavarian squad, for winning their SIXTH Champions League title, having failed at the semi-final stage four times before.
"It turned out that way. He's a player with a lot of pressure on his shoulders, who carries a large burden, who carries the whole club," Alaba told FC Bayern Podcast.
With that kind of recognition, it is clear what kind of responsibility Neymar has at PSG, and what is expected of him at the very highest level.
PSGLEMag on Monday, August 30 published an interview with the Brazilian, where he confirmed his intentions for next season, as well as his Champions League ambitions.
Se queda... ???????? Ce lundi, sortie d'un @PSGLeMag spécial @ChampionsLeague ! Avec une interview de @neymarjr qui nous l'annonce en exclu interplanétaire : il reste au @PSG_inside en 2020-21 ! A découvrir aussi sur https://t.co/H7bmETILgd ???? Fans/Magazine pic.twitter.com/LLsBTey0Tq — PSG Le Mag (@PSGLeMag) August 31, 2020
"I am staying at PSG next season…with the ambition to return to the Champions' League final, this time to win it. I like this idea of doing everything to leave my name in the history books of my club," said Neymar.
"If people doubt the presence of PSG as a great European club, those doubts died in Lisbon. We left this city with the feeling of being renewed and confident in our capacity to win it one day to write an even greater history, " he added.
"By returning from Lisbon, on the plane on the way back, we were already excited to see each other again in Paris! I will never forget what we shared with this squad. It has formed a family and I am proud," concluded Neymar, who has seemingly recovered from that close 1-0 defeat to Hansi Flick's side.