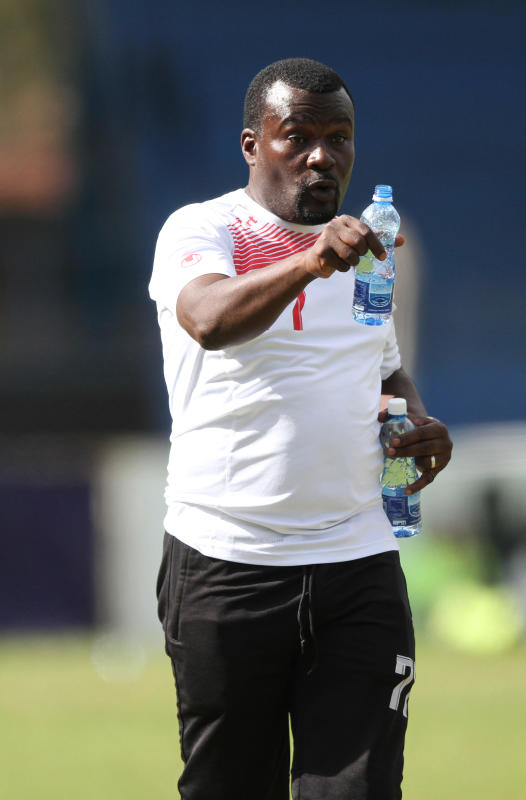 Bandari coach Ken Odhiambo has said he was not planning to bring in new players at the moment.
"Kenyan football went into recess since March and I cannot gamble by signing players whose current fitness levels I don't know," Odhiambo said.
"Better the players you already know. In this case it is good I know the current form and condition of players who are training at the moment," Odhiambo said.
He said it's always good to be patient especially when signing new players is concerned.
"It is better to deal with players current fitness levels are known than signing players based on their previous form," the coach said.
Odhiambo said since the suspension of football activities due to the coronavirus pandemic, coaches are not able to monitor players physically to gauge their fitness.
"We have been conducting virtual training and I can only talk of new players joining Bandari through monitoring their fitness," he said.
However, Odhiambo confirmed the return of three players who were on loan to Kenyan Premier League side Mathare United and Super League side Coast Stima.
Swaleh Chacha who had been loaned to Mathare United and Coast Stima duo of Dennis Magige and Hassa Idd have since returned.
A fortnight ago, Bandari released six players so that it could operate with a lean team of 28 players.
Those released were Patrick Mugendi and Alex Luganje who was on loan to Nairobi City Stars, goalkeeper Mustapha Oduor, Moses Mudavadi, Wycliffe Ochomo and Cliff Kasuti.
In June, Bandari also parted ways with its assistant coach Ibrahim Shikanda.
"We want to make an impact in the league when it resumes and proper preparation is inevitable," Odhiambo said.