Aspirants in fresh feud with FKF's electoral board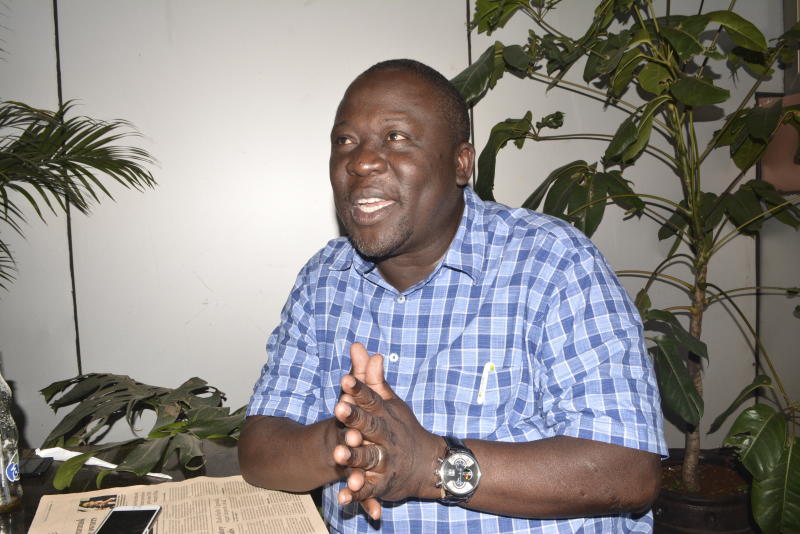 The forthcoming Football Kenya Federation (FKF) elections might not be held as aspirants could be back in court following fresh disputes between them and federation's election body.
Two aspirants gunning for the federation's presidency have threatened to seek the intervention of the Sports Dispute Tribunal (SDT) should the board proceed with the plan to hold the elections.
Gor Mahia CEO Lodvic Aduda and FKF's former Nyanza NEC member Tom Alila who are seeking to oust Nick Mwendwa yesterday dismissed elections board chair Kentice Tikolo's announcement that the board will publish election regulations and the road map next week.
In a press statement, Tikolo said the board had received communication from global football governing body Fifa to proceed with the election process.
However, Aduda and Alila who were in Kisumu to meet club chairmen claimed that the football stakeholders were in the dark over the purported communication from Fifa.
Aduda said Fifa had on April 6 written to the federation, indicating that it will send a team to meet the football stakeholders in the country to discuss the election road map.
"How then does the board claim that Fifa has given it a go-ahead to release a road map? We are waiting for the Fifa delegation, and we will not accept any elections before the delegation comes," Aduda said.
Alila said that Fifa's communication in April was a culmination of nullified FKF elections by the SDT, and whose verdict has not been challenged.
"As things stand, the elections board have no authority to conduct another election, since they are yet to implement the SDT ruling. That is why we expected Fifa to come and mediate, bring together all the football stakeholders in Kenya, and help forge a way forward for the elections," he said.
The two aspirants said should the elections board proceed to issue the guidelines and set an election date, then they will head back to the tribunal to sue the board for contempt and seek to stop the election.