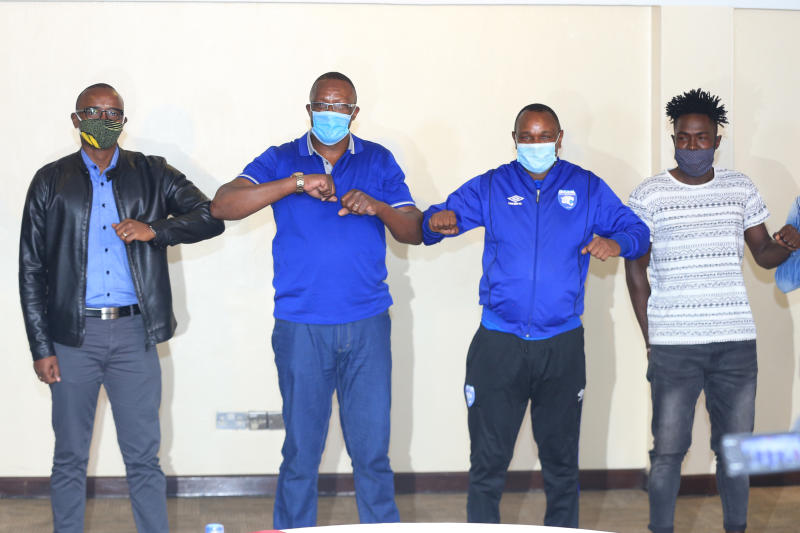 AFC Leopards chairman Dan Shikanda has said he is looking forward to turning the club into a corporate entity rather than just a football club.
Shikanda said even after getting the main sponsor through the Football Kenya Federation, the club management is meeting with different corporates which will see them sustain itself financially instead of relying on funds from one source.
He said his club is targeting to reach a level where it can afford to buy foreign players and pay them handsomely.
Shikanda said leagues in West Africa are better than Kenyan Premier League because they do business with their clubs.
He said he would like to set high standards for AFC Leopards that will be followed by the chairmen who will come after him.
Shikanda was speaking at a Nairobi hotel on Saturday where together with coach Antony Kimani, Team manager Tom Juma and captain Robinson Kamura hosted Eliud Owalo, who donated Sh300,000 to the team as a basic subsistence to support as Covid-19 disruption continues to wereak havoc on sports.
Owalo advised the team to institute good governance, embrace change, establish a secretariat and optimise recruitment and contracting of players if they want to achieve the results.