FIFA and CAF reported to African Union and the United Nations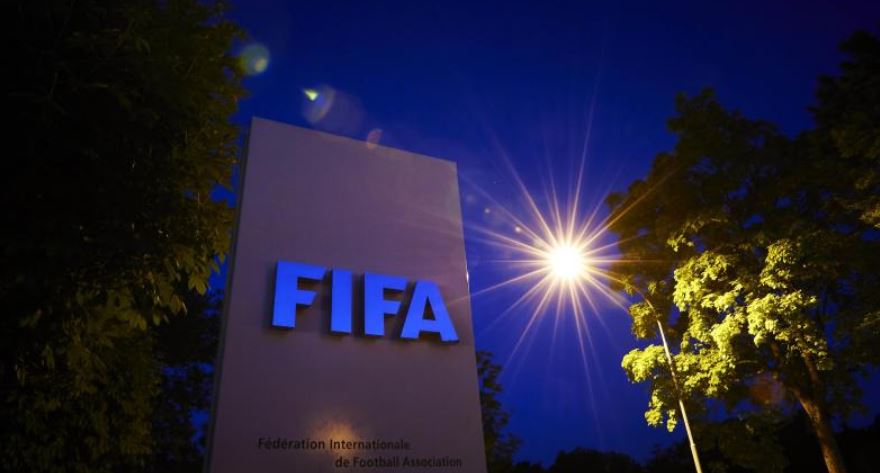 Tremors underneath world football governing body are growing louder by the day. The rumble has been amplified further this week by Swiss Attorney General Michael Lauber's offer to resign following undeclared meetings he had with Fifa president Gianni Infantino.
Lauber's departure is sure to trigger more seismic shifts at Fifa House that could lead to Infantino, who was elected on anti-corruption and reform agenda, being placed under investigation.
Fifa has been under investigation by the Swiss authorities, headed by Lauber, over allegations of breach of trust, fraud, embezzlement and money laundering. The investigations were directly under Lauber's office.
But after it emerged Lauber had held three closed-door meetings with Fifa President Infantino regarding the status of the corruption inquiry, the hunter suddenly became the hunted. Lauber and Infantino both previously denied any wrongdoing.
On Friday, a Swiss Federal Court rendered a chilling ruling saying Lauber had "intentionally made a false statement" to the supervisory panel when first asked about the meetings in 2018. It also said, Lauber "knowingly concealed the third meeting with Fifa president Infantino." Why he did is anybody's guess.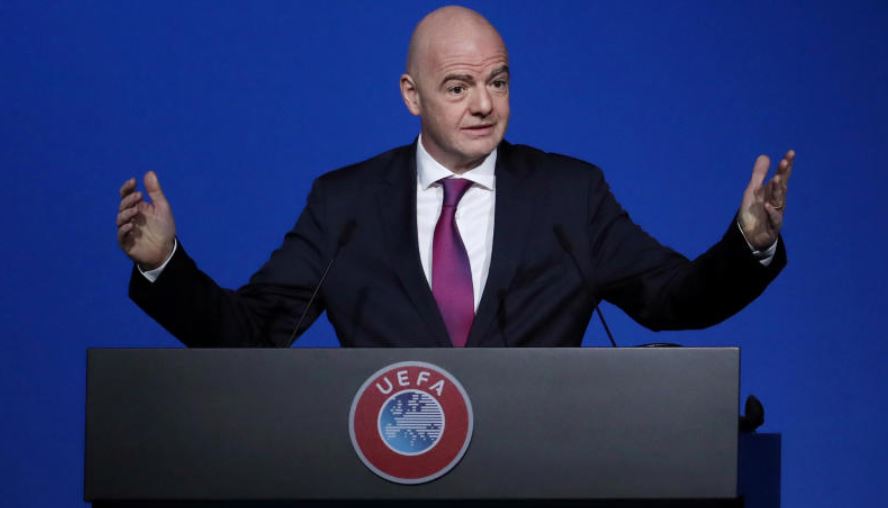 On Thursday, former Liberia Football Association president Musa Bility raised the decibels a notch higher with an unprecedented letter urging the African Union and the United Nations to call Fifa to order following what he termed as "constant threats and actual suspensions of member countries" by the global organization.
In the letter (published in full below), Musa wrote: "The law and order component of World football has in the process been privatized and arrogated to an amorphous, non-independent body by the name Fifa Ethics committee."
Fifa, which the United States of America indicted in May 2015 for "rampant, systemic, and deep rooted" corruption has come under the spotlight recently for abetting similar malpractices in Kenya, Zambia and the Caribbean nation of Trinidad and Tobago.
Take a quick survey and help us improve our website
Take a survey
In Kenya for instance, Football Kenya Federation (FKF) elections have stalled since December last year after the incumbent Nick Mwendwa broke all the laws in Fifa's books and the country's constitution just to remain in power.
This, amid accusations of paying Sh125million ($125,000) to a UK-based company to procure an Outside Broadcasting van only for the firm to go burst shortly thereafter.
On October 5 last year, the FKF General Assembly re-appointed a member of the previous Electoral Board to lead the 2020 polls against Fifa's Standard Elections Code (Article 3 (2)) precipitating a major falling out with football stakeholders in Kenya. The independent Sports Tribunal impeached FKF for flouting the said Fifa Statutes and cancelled the exercise. Fifa initially agreed with the decision and when the Tribunal again called out the FKF for inserting in its Elections Code a clause that would have enabled be Mwendwa re-elected unopposed, Fifa hit back accusing the Kenyan government of interference.
Media inquiries into the extent of the investigation and way forward for elections have drawn blanks with the Fifa Chief Member Associations Officer Veron Mosengo-Omba threatening that "if these issues continue we will not have otherwise but ban Kenya as per the rules."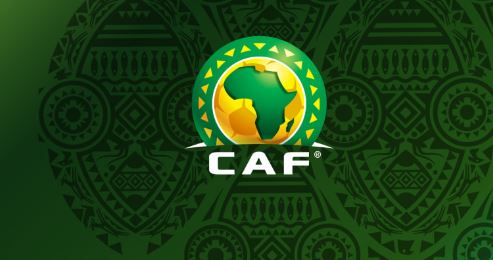 In the case of Trinidad and Tobago, a Fifa cabal led by Mosengo-Omba removed a duly elected office head by William Wallace, three months into its term, and imposed a Normalisation Committee on the Caribbean nation.
This is after the TTFA conducted a forensic audit of the accounts and discovered that the previous regime led by Infantino's ally David John-Williams could not provide contracts for the expenditure of TT$16 million on the Home of Football.
According to Wallace, Fifa—in the person of Veron Mosengo-Omba, Chief of Member Associations—repeatedly ignored efforts by TTFA Board members to bring the said financial issues to its attention.
Instead, Fifa imposed a Normalisation Committee and Mosengo-Omba appointed Tyril Patrick, the Finance Manager of the TTFA, the immediate predecessor John-Williams's right-hand man, as the caretaker manager of the FA.
With the latest tremors under the Fifa House, accentuated by Musa Bility's call to the Africa Union and the United Nations to step in so as "to begin a global conversation on how to intervene and reform FIFA and organizations such as CAF", something could give. And not in the distant future.
HERE'S THE FULL LETTER
"I have taken this unusual step of writing to you, as you are undoubtedly the organizations of absolute last resort and undebatable impartiality, on behalf of a significant albeit disenfranchised section of global football.
It is likely that in recent history, your own member countries have received letters from World Football Governing body –FIFA –threatening them with expulsion or suspension from its membership and activities, for the highly impugned reason of Government interference.
The constant threats and actual suspensions of member countries by FIFA have hamstrung individual UN and AU member Government efforts to bring much-needed oversight and accountability to this most popular sport in those countries.
Conversely, the same Governments are compelled to spend millions of dollars annually to fund football activities, a cyclic investment that has no discernible return on investment for majority of these countries save for the occasional participation in FIFA events, which in and of itself, only ends up filling FIFA coffers.
You will agree that such a relationship is dysfunctional, abusive, exploitative and dangerously lopsided. The fact that Government involvement in National football has been limited to the dispensation of cash and construction of infrastructure means that the law and order component of World football has in essence become privatized and arrogated to an amorphous, non-independent body by the name FIFA Ethics committee.
In 2017, The Council of Europe (CoE) protested the appointment of one María Claudia Rojas as Chairperson of the FIFA Ethics committee for lacking the requisite experience of conducting criminal or financial investigations. This would not be the first time that the CoE has made a finding that FIFA internal practices are opaque and questionable, and concluded that the organization is being run like the personal fiefdom of whomever is presently its President.
In Africa, extraordinary circumstances mid-last year compelled FIFA to conduct a forensic audit of its affiliates' (Confederation of African Football -CAF) finances at their headquarters in Cairo, Egypt where global audit company PWC discovered the embezzlement of more than $24 million of member funds by a small cabal of the organizations officials.
To date, purely for purposes of political expediency, the FIFA Ethics committee has not been seized of this matter, preferring instead to concentrate on the small fish, rumor and conjecture. In quite a number of cases, the FIFA Ethics committee has seized upon matters that have already been adjudicated and dispensed with by National judicial processes, and in bizarre instances of double-jeopardy, proceeded to hear the cases again, and to issue adverse rulings.
A case in point is the recent ruling against Guinea-Bissau Football Association President Manuel Nascimento who was banned for a total of 10 years for his role in protecting the victim of a mob lynching in his home country. The matter had been reviewed and dispensed with by local judiciary who found him inculpable of any criminal offense.
Unfortunately for Mr. Nascimento, he has been vocal over the last 4 years about the open theft of member funds at CAF and was therefore viewed as hostile to the current CAF leadership. It was only a matter of time before an extra-judicial mechanism was activated to illegitimately eliminate him from the African and global football landscape. Quite conveniently too that the ruling on his expulsion from all footballing activities was released by FIFA only a day before his country's football elections, one that he was clearly expected to win by an overwhelming majority.
It was also silent, coded message to African football leaders that anyone who stood opposed to FIFA-sanctioned corruption on the continent could expect similar treatment. Majority in the African Union will understand this method of 'dealing with a stubborn native' from our own painful colonial history, a method that has now been re-invented by the current FIFA leadership.
To illustrate the just how seriously dysfunctional the FIFA - Africa relationship really is and just how skewed the moral compass of the FIFA Ethics committees really is can only be by the story of the indicted war criminal from the Central Africa Republic (CAR) who got elected to the CAF Executive committee, despite his own country's electoral commission disqualifying him from running for the National presidency due to this indictment.
Today the same man sits in prison in Europe awaiting the conclusion of his trial at the International Criminal Court (ICC). In the meantime, Swiss authorities have commenced an enquiry into the likely criminality of actions by FIFA President Giovanni Infantino, and which have led to the resignation from public office of his alleged co-conspirators.
Five years ago the World watched in horror the arrests and indictments of more than a dozen top FIFA officials by the US Department of Justice for serious crimes in what later came to be known as the FIFA-gate scandal. The message from these indictments to the rest of the World was that only the United States has the moral uprightness and resolve to take on FIFA corruption.
After a short hiatus occasioned by some sabre-rattling and window-dressing about corruption, FIFA has reverted to factory settings, with a deeper, sinister and more diabolical global corruption agenda.
In the meantime, African and Caribbean football especially, continues to wallow in penury despite receipt of millions of dollars in annual grants from FIFA, and as their elected football officials trade their political votes for immunity from FIFA Ethics committee sanction and FIFA protection from investigation by domestic national agencies for misappropriation of these funds.
In Africa alone, at least 15 Governments have been threatened by FIFA for actively wanting to protect the football aspirations of their people by opening investigations or criminal proceedings against football officials. While the rest of the World attempts to forge forward in the attainment of global goals for prosperity, peace, wealth and health, FIFA unfortunately seems to have chosen a different, antithetical tangent for itself and its handful of leaders from each of its 211 members.
FIFA has shown no compunction exploiting the footballing human and infrastructure resources of these same countries that it regularly threatens, resources that have been developed painstakingly through heavy taxation of citizens, massive debt, wars, and struggles for independence.
Why should FIFA and CAF be allowed to privatize and monopolize a global resource of immense importance as football? Recently, the football organizations of Europe (UEFA), South America (CONMEBOL) and Asia (AFC) have spoken against and given clear indications of their dissatisfaction with this corrupt global football order. Unfortunately this dissatisfaction is outweighed by pervasive corruption by individual beneficiaries in the African (CAF), Oceania (OFC) and North American (CONCACAF) football organizations which has created a dystopian reality within FIFA, and whose votes continue to power its existence.
Sadly, even the court of last sports resort, the Court for Arbitration in Sports (CAS) has been infiltrated by FIFA, which not only funds a large component of its annual budget but proposes and pushes through a majority in the list of arbitrators. For someone from a 3rd World country to take a matter for arbitration against FIFA before CAS is often a frustrating and self-defeating endeavor that almost certainly never ends in justice.
We therefore write to you seeking the use of your good offices to begin a global conversation on how to intervene and reform FIFA and organizations such as CAF in order to bring them in step with the global aspirations of the UN and AU, common decency and the execution of their mandates for the benefit of humanity. Absolute power has corrupted these football organizations absolutely."