Grassroots football feeling the pinch of coronavirus pandemic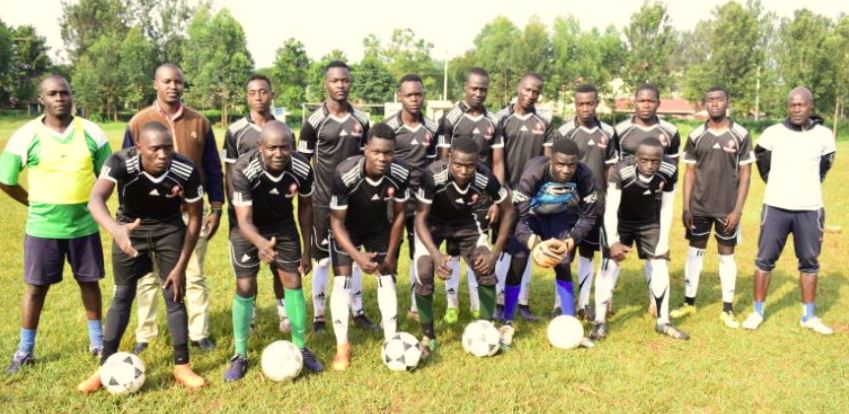 Football clubs playing in-branch leagues in the Western region are teetering on the brink of collapse due to the effects of Covid-19 pandemic.
Kakamega Rangers FC, one of the clubs, fear to lose some of its valuable talents to rivals due to financial woes occasioned by the pandemic.
"Our winning streak in the campaign was cut short by the pandemic and the going has been rough and tough because we don't have the capacity to sustain our players," said Kevin Adial, the team manager.
"Some players don't show up at our Muslim Primary school training field while others have been approached by our rivals."
The league features young players mainly students, who sometimes are confined by parents.
Fred Mwenesi, the team coach said he is committed to training "because that is the only way to keep the team intact."
According to Mwenesi, the team spent Sh17, 500 to join the grassroots league campaign.
"We are now in the process of registering all our players, it is critical to undertake the process to minimize poaching by other teams."
Western branch league comprises teams from Vihiga (10), Kakamega (12), Busia (12) and Bungoma (10). The Best two teams from each county are promoted to Division Two league. Last year, St Peter's Boys High school won the league and got promoted to Division Two together with Olympics from Busia and Chandumba Vihiga.
Moses Okinda, team captain said they would welcome any support accorded to them by well-wishers.
"Teams like Homeboys, who are doing well in top-flight league began from scratch and we are confident Rangers FC will climb the ladder rather fast because we have a committed squad save for financial challenges."