Gor Mahia Elections: Rachier unopposed as 567 voters set for poll
Last updated 2 months ago | By Rodgers Eshitemi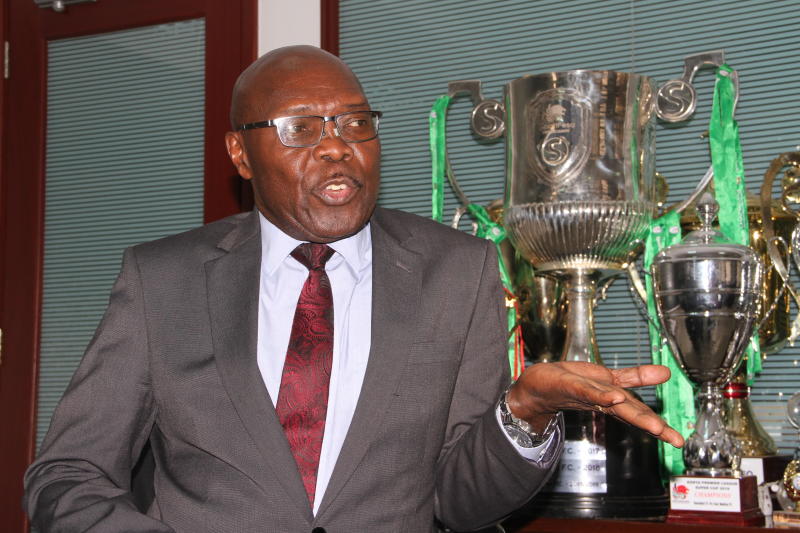 Prominent city lawyer Ambrose Rachier is set to serve his sixth term as Gor Mahia chairman after the Electoral Board named him as the only candidate for post ahead of next month's (August 8) elections.
Rachier, who has been at the helm of the record Kenyan Premier League (KPL) champions since 2008, has been cleared unopposed alongside Samuel Ochola for the secretary general's post.
According to the board's secretary Kennedy Mbara, a total of 567 voters have been cleared to vote in the elections that will be conducted electronically.
"We received submissions by the stated deadline July 17 and l can confirm two positions – chair position and secretary general positions had only Ambrose Rachier and Ochola showing their interests respectively and that means ,'' Mbara told the club's official website.
"Rachier has been elected Gor Mahia chairman unopposed same to Samuel Ochola for the secretary general's post. We are just in the process of issuing certificates to them."
Immediate former treasurer Sally Bolo will battle it out with Francis Wasuna in the vice-chairperson's seat as Chrispine Okoth and Dolphina Odhiambo seek to be the club's treasurer for the next four years.
"Our preparations are on as scheduled for the August 8 event and we will have just two positions on the ballot – that's vice chair and treasurer positions which have seen four candidates presenting their interests,"said Mbara.
"We have Francis Wasuna and Sally Bolo for the vice chair position and Chrispine Okoth will be taking on Dolfina Odhiambo for the honorary treasurer post."