In search of greener pastures: How footballers reject Kenya for European nations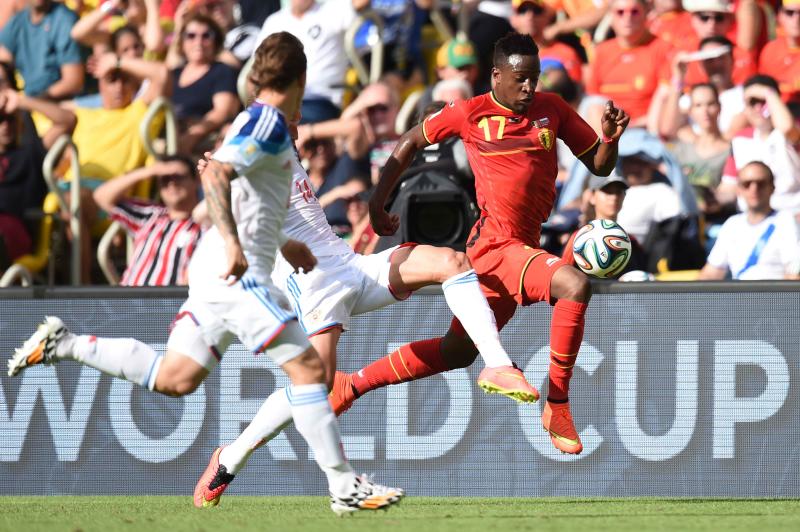 Kenya has 'exported' huge sporting talent to different nations across the globe –turning sports into Kenya versus former Kenyans affair at the international stage.
Though athletics has been heavily affected by this switch of allegiance, it appears footballers are slowly following suit if the numbers of players with Kenyan roots turning out for European countries is anything to go by.
From towering Liverpool striker Divock Origi to the Olsson twins (Martin Olsson Tony Waikwa and Marcus Olsson Jonas Munuhe) and Kamau brothers (Ian and Bruce), Kenya is bleeding massive talent.
Most of these footballers have Kenyan parents, a Kenyan father or mother, grew up abroad or have ties with the country in one way or another.
But the big question is what really made these talented footballers to opt for other countries instead of Kenya?
Whether this happened by default, by dual nationalities, poor management of the beautiful game, lack of opportunities to impress in the national team or outright decision to represent other countries, it shows that Kenya has a full array of talented footballers.
Divock Origi
A son to Kenyan legend Mike Okoth, Divock opted to play for Belgium national team instead of his father's country.
Unlike his father, who featured for Harambee Stars as he flourished in Belgium for over a decade turning out for KV Ostende, Harelbeke and Racing Genk in the Jupiler League, Divock decided to represent the country of his birth (Belgium).
The 25-year-old Liverpool striker, who was born in Ostend and grew up in Houthalen-Oost, represented Belgium at the Under-15, under-16, Under-17, Under-19 and Under-21 level before making his senior team debut at the 2014 World Cup in Brazil.
He turned down several attempts by Kenyan football authorities to have him feature for Harambee Stars.
Kenya's loss has very much been Belgium's gain as Divock became their youngest goalscorer with his winning strike against Russia in the group stages of the World Cup. He has so far scored three goals in his 28 appearances for the Red Devils.
"Belgium invested in me as developed through the ranks. Besides, there are more opportunities career-wise available to me playing for Belgium," Divock told Standard Sports in Sao Paolo during the Fifa World Cup in 2014 .
"It was his decision, he had to choose what he wants. He decided to choose Belgium over Kenya and I support him in what he did. It is where he feels comfortable and grew up his whole life. It is what he thought was best," his father Okoth told The Guardian in 2014.
Divock has been instrumental in helping Liverpool end their 30-year English Premier League title drought as well as their Champions League triumph. He is arguably one of the best footballers of Kenyan descent featuring for other countries at the moment.
Just like Divock, his cousin Arnold Origi (HIFK Fotboll, Finland), surprised the country in 2017 when he denounced his Kenyan citizenship for Norwegian only for him to open up for Harambee Stars call up after the Scandinavian country introduced new regulations in January 2020, allowing dual nationality.
"Having a European passport puts you on the market and makes you available and accessible to people from different markets, which I could not access with my Kenyan passport alone," Arnold told KTN News in May.
"But with the introduction of the dual citizen law by the Norwegian government I'm eligible to play for Kenya again. I used to play for Harambee Stars because I was the best goalkeeper, but I have to work hard to regain my place. If the coach thinks I'm good enough to play for the national team, I'm available and eligible."
Olsson brothers
Martin Tony Waikwa Olsson (left-back) and his twin brother Marcus Munuhe Olsson (left-back/midfielder) are the other notable footballers with Kenyan descent.
Martin, who currently plies his trade at Swedish top tier side Helsingborgs IF, was born to a Kenyan mother Maggie Waikwa (now deceased) and Swedish father in Gävle, Sweden on May 18, 1988 a day after his elder brother Marcus was born.
Marcus last played for English Championship side Derby County.
Martin played his best football with former English Premier League side Swansea (2017-2019) as Marcus featured for Blackburn Rovers between 2012 and 2016.
"I am very proud of my heritage, my mother passed away a few years ago but we were brought up in that culture and I am proud of being Swedish and being Kenyan," Martin spoke to Wales Online in 2018.
"I have loads of relatives there, we try to go and visit, my sister goes more because of the schedule here. I went a few years ago and it is great to see all my family.
"The lifestyle is different, very relaxed, no-one is on their phone. It is stress free and I like it and the weather is good.
"We have family in Nairobi, Mombasa is where we used to live, and we have family in Nanyuki about two hours away."
Prior to his move to The Swans, Martin played for Norwich City, Blackburn Rovers and Swedish lower tier side Högaborgs BK. Although the footballing twin brothers have already represented Swedish national teams, they qualify to be Kenyan citizens as the Constitution now allows dual citizenship.
Kamau siblings
Just like the Olsson siblings, the Australian-based Kamau brothers (Ian and Bruce) have Kenyan heritage through their father.
Bruce, who features for the A-League side Western Sydney Wanderers and Ian, moved with their family to Australia in 1999.
While Bruce (winger), 25, has been making headlines in Australia since joining Adelaide United in 2013, less has been said about his elder brother Ian since featuring for Oakleigh Cannons.
Bruce turned down Harambee Stars call up in 2016 with the hope of getting a nod from the Australian senior national team's technical bench. He was part of the Australian U23 team that participated in the 2018 Asian Cup.
"We moved to Australia in search of better opportunities. The fact that I went to Australia while still very young, it made it easier for me to assimilate their culture," said while appearing on KTN's Daring Abroad last year.
"It was a great honour to be called in that team and to experience playing for the national team. Unfortunately, we were not able to make it as far as we had hoped. It was a hard decision to choose Australia over Kenya, but I still have my roots and a lot of pride in Kenya. But opportunity-wise, for myself in football I think Australia has better opportunities for me, maximize my career achieve some of the things I want to achieve."
He added: "When infrastructure is there in place in Kenya, then you will see some of the players who have gone abroad picking the national team here above others. There is definitely abundance of talent in Kenya, but it's just whether or not they are able to nurture that talent and deliver it in the national team set-up."
Ismael Gonzalelz
Unlike other footballers with a Kenyan decent, who have frequently turned down the request to play for Harambee Stars, Spanish-born Ismail Gonzalez surprised many when he accepted the national team call up.
The 25 year old defensive midfielder, who was born in Maspalomas, Las Palmas, to a Kenyan mother and a Spanish father, made his Stars' debut in their 1-1 friendly match draw against Sudan.
But it is a different scenario for Nakuru-born defender Curtis Osano, who retired from playing football in 2017 without representing either Kenya or England.
Osano, 33, who turned to web development as a profession in 2016, moved to England at the age of nine when his father joined the British army. He played under the tutelage of Celtic manager Brendan Rodgers at the Reading Academy between 2005 and 2008.
Osano previously featured for Bengaluru FC (India), AFC Wimbledon, Luton Town, Rushden & Diamonds, Aldershot Town and Woking.
Bernard Mwarome
He was born to a Kenyan father and German mother, was destined to greatness at Bayern Munich only for injuries to taint his journey to Bundesliga giants' senior team.
The defensive midfielder starred with the youth team (U17 and U19) before being promoted to the reserve team in 2016 and then started training with the senior team.
However, a series of injuries slowed down his progress forcing Bayern to let him go in 2017. He joined FC Augsburg II in 2017 before moving to fourth-tier side Bonner SC the following year.
Though the 21-year-old defender is yet to feature for the German national team at any stage, it is not clear whether he is ready to don the Harambee Stars jersey.
Linto Maina
Just like Mwarome, Hannover 96 midfielder Linton Maina was born in 1999 in Berlin to a Kenyan father and a German mother.
The 20-year-old midfielder came into limelight after his impressive Bundesliga debut against Borussia Dortmund before being included into coach André Breitenreiter squad for the 2018-19 season.
Despite appearing for the German national side from U16 up to U20 level, Maina is still eligible to play for Kenya.
Wilkins Ochieng
Belgium-based Wilkins Ochieng, 17, and Everton midfielder Tyler Onyango, 16, are other players with Kenyan roots making strides in Europe.
While Ochieng has risen through the ranks at Club Brugge since relocating to Belgium with his family at a young age, Onyango who was born in Luton, England to a Kenyan father Evans Onyango, has been likened to French legend Patrick Viera at the Everton Academy.
Though Ochieng and Onyango have represented Belgium and England at youth level respectively, they have both expressed a desire to play for Harambee Stars.
The English legion
And for Henry Ochieng, having appeared as a second half substitute in Kenya U23's 5-0 thrashing of Mauritius in an Afcon U-23 qualifier in 2018, the Cork City midfielder is keen at earning his senior team Harambee Stars call up.
The 21-year-old West Ham United Academy graduate whose parents hail from Homa Bay was born in London.
Leicester City midfielder Brooklyn Mwadime Kazungu and Middlesbrough defender Michael Gitau are the latest prospects with Kenyan decent.
Brooklyn, who was born in Milton Keynes in 2008 just five years after his father George Kazungu moved to England, has been the talk of town in the recent months after the youngster revealed that he snubbed Tottenham Hotspurs and Reading FC for Leicester City.
On the other hand, Gitau joined Middlesbrough on an academic scholarship in January after stints at Arsenal, Brighton and Crystal Palace.