Mudavadi: Strategic plan, not politicians will transform AFC Leopards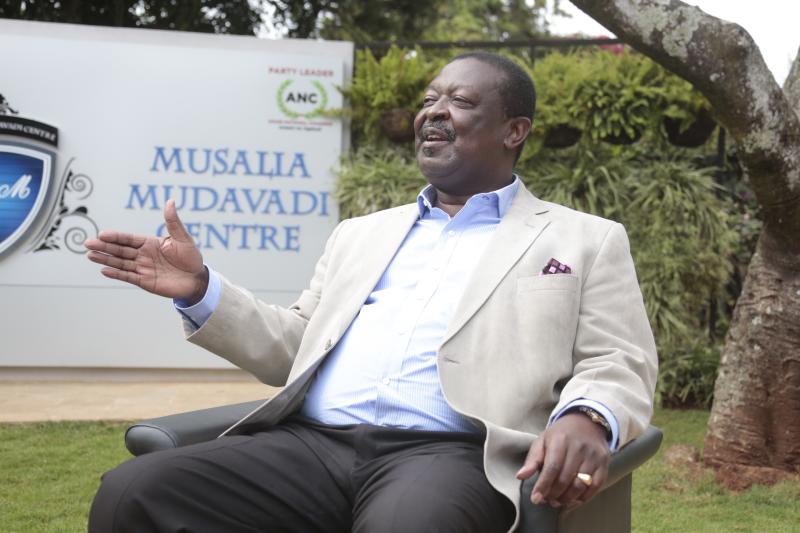 Amani National Congress (ANC) party leader Musalia Mudavadi has urged AFC Leopards management to continue with its efforts to professionalize the sleeping Kenyan Premier League giants.
In a wide-ranging interview on KTN News 'Morning Express Sports Chat', Mudavadi, who has pledged to walk along with the club in their transformation process, cautioned that dalliance with politicians may prove counter-productive.
"AFC Leopards and its journey and future must first begin with the management of the club. They are the ones, who need to have a strategic plan, define it and promote it so that there is a buy-in from all Kenyans who love the game and support the team," said Mudavadi.
"It is not sustainable to imagine that a politician or two will underwrite a club in this country. For example, when I was AFC Leopards patron, I used to pay salaries for these players and I can tell you it's not easy. So, there should be a well-thought-out arrangement. It shouldn't be politically driven, but by the management of the club."
He added: "That is why I've told Shikanda (Dan, AFC chairman) and his team that they must find a way of making the club and its policies attractive so that people can come in and be successful. We will encourage them, no doubt about that but it is not supposed to be about politics because corporates will also shy away if they think it is all about politicians.
"Whether it's right or wrong, the reputation is that if you put any resources somewhere there is a politician it will not be long before you realise there's a scramble and there's nothing left. I would not want to have AFC Leopards, Gor Mahia, Homeboyz or any other team that we have today to be a team that is seen from a political perspective. That's not good for them. We should see it as sports, it should be packaged as sports and that's how corporate can now get attracted to them because they also want accountability."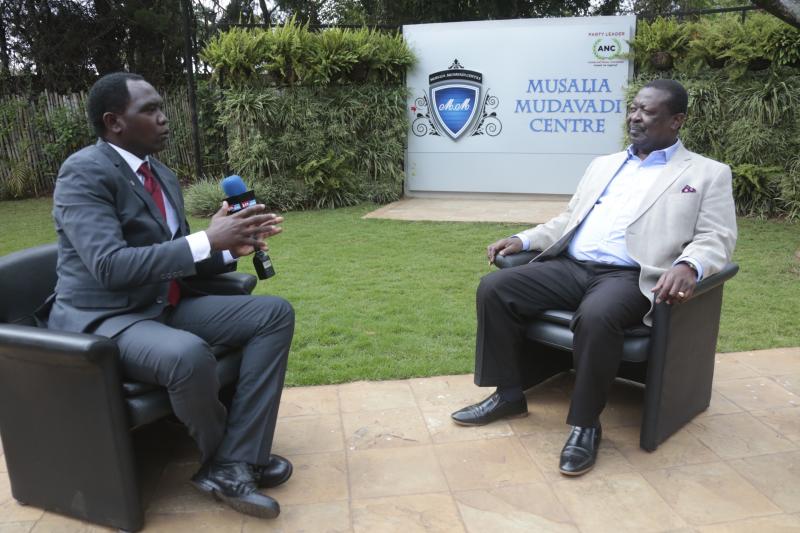 Mudavadi is leading the club's efforts of reclaiming a piece of land located in Kasarani that was given to Ingwe by the late President Daniel arap Moi in 1992. The former Leopards patron donated Sh633,000 as the prime fees to kick-start the process.
Asked how well Kenyan clubs can lure more sponsorships back, one of the founders of the defunct Volcano United- Kenya's first-ever professional football team, said: "You know corporates make a decision on a clear plan; they make an analysis of the plan and they want to know, is it well structured? Is it a vision that they can invest in? That's how investors will come into the team. That's why I said, it must start with the team.
However, Mudavadi was quick to call on the government to give corporates willing to sponsor sports a tax rebate.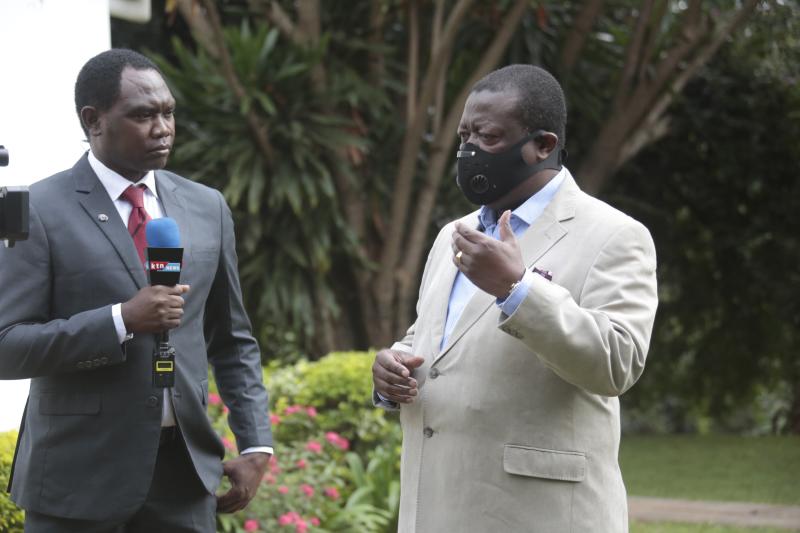 "If corporates are supporting you, they also have to answer to their shareholders and if indeed it is something that reflects and can be put into law for it to be a tax benefit to them if they support the clubs. So, these are the questions we need to ask ourselves and if we get it right then you will find that you will not have a shortage of sponsors for a lot of sporting activities in this country whether it is boxing, cricket, rugby, swimming and even athletics," he said.