Former Ingwe captain: He's partially blind but Imbambala habours big dreams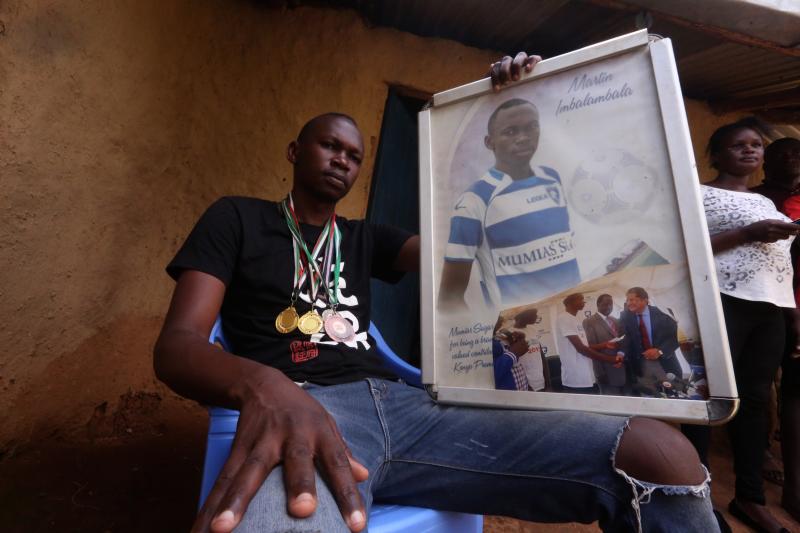 The former Ingwe captain is asking for help from well-wishers to seek treatment
Imbalambala has been out of action for two years after playing for Leopards, Nakumatt, Vihiga United and Kakamega Homeboyz.
Former AFC Leopards captain Martin Imbalambala hopes to play football again despite battling partial blindness.
Imbalambala, who sometimes relies on a guide to walk around his home in Lisaswa Village in Chavakali, Vihiga County, was ruled out of action in September 2018 after he got partially blind.
In an interview at his home yesterday, the 31-year-old defender said he is confident of returning to the pitch once he has healed.
"Football runs deep in my blood and every time it comes to my mind that I can't do anything about, I get sad. I am football and football runs deep in me."
He revealed his unbridled love for football, saying he is not only played for money but pride.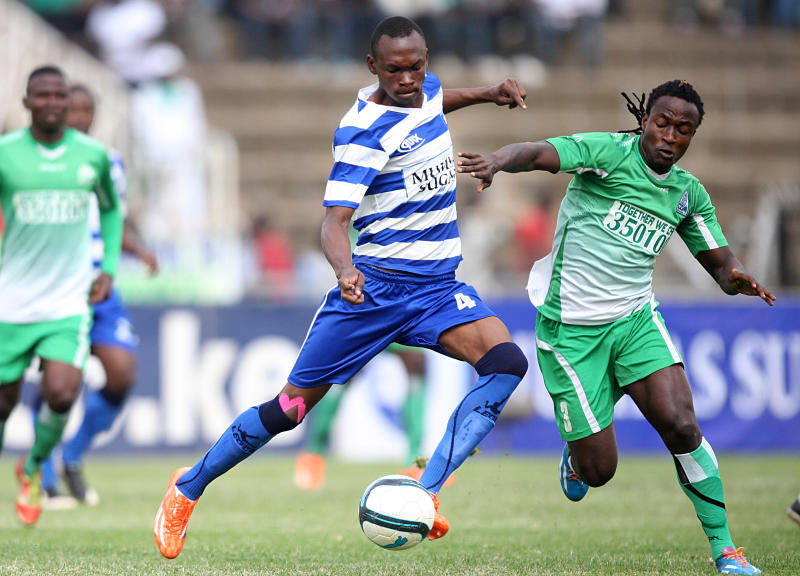 "At 31, I believe I still have a few years to play and I pray to God every day to improve my health so that I can return to doing what I love most. With the treatment that I started last week, I believe I can make it," said Imbalambala, a father of one.
Take a quick survey and help us improve our website
Take a survey
Imbalambala said he lost his sight in September after a training session with national super league side Bidco United.
"I was in Thika and after a training session and interactions with guests during the day, I started experiencing signs of Malaria."
"At around 3am, things got worse and later own early in the morning, even with light in the room, I couldn't see properly. I realised that I had a problem with my sight. I was taken to hospital, got some treatment. It kept on and until I have not recovered," he said.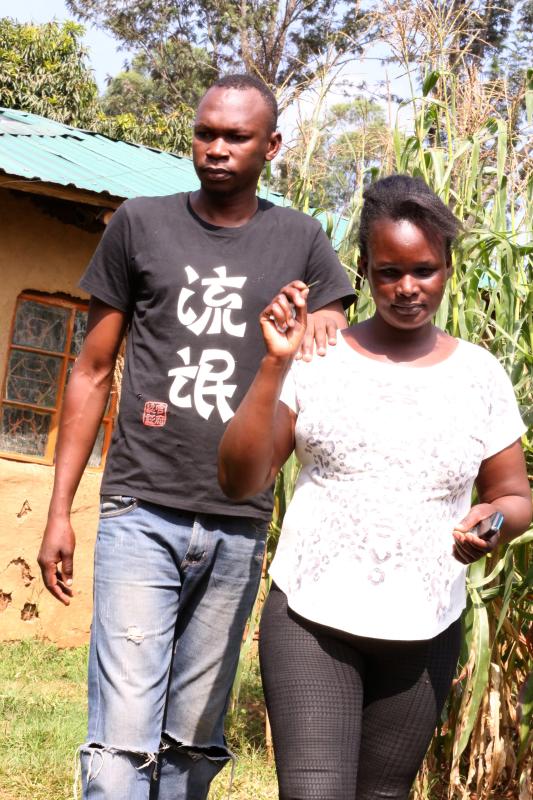 Preliminary examinations at a Nairobi hospital revealed he had a nerve problem that caused the blindness.
Imbalambala now calls for help from well-wishers saying the treatment he has received in the last two years has not helped him as the situation deteriorates.
"This year has been tough for me and my family especially with the coronavirus pandemic. I have not been receiving treatment but I hope to get help and regain sight," he said.
He has been unable to pay for monthly check up costs that stand at Sh4,000 in spite of having attended since the disease struck.
"I have been self reliant, fend for my family always but I can't. I need help. I want to get back to normal life and enjoy life just like other footballers. I not played for two years and we going through thick and thick as a family. We have huge pending bills," said Imbalambala.
Imbalambala started playing football while eight years old playing with his peers in the village and later represented Kisaturi Primary School up to provincials.
His love for football grew steadily after he transferred from Vihiga Boys High School to Chavakali High School, where he went on to represent the school to nationals.
Imbalambala joined AFC Leopards in 2010 from high school and proceeded to captain Ingwe until his departure in 2015.
He then made short appearance for Nakumatt FC (now Mount Kenya United) in June that same year.
However, he did not last at the team and his next move was to Kakamega Homeboyz for a year.
He went on to join the then national super league side Vihiga United, who were restructuring, hoping to seal a move to the Kenyan Premier League.
He was gearing up to join Bidco United in 2018 before he became partially blind