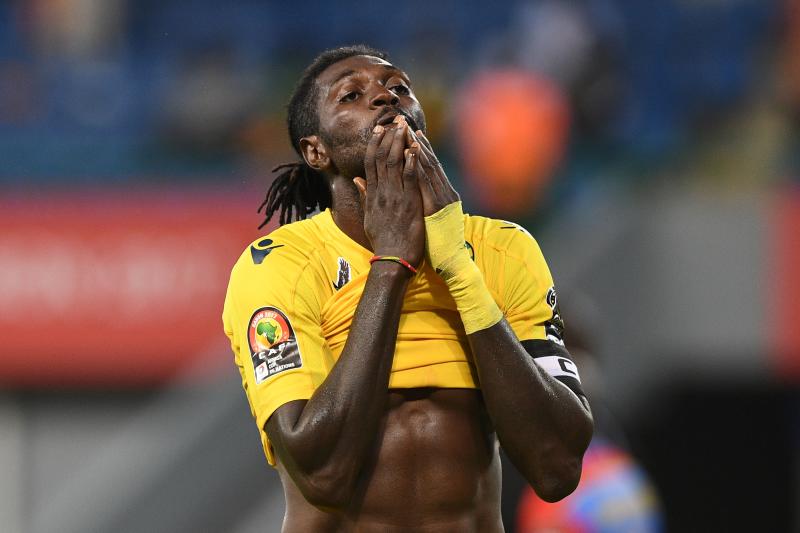 Former Arsenal and Real Madrid striker Emmanuel Adebayor has parted ways with reigning Paraguayan first division champions Olimpia following "logistical and economic complications" related to the current coronavirus pandemic.
Adebayor, 36, had returned to his hometown Togo following the suspension of the Paraguayan league in March.
"The pandemic puts the player at a health risk to return to our country, with multiple flights, stopovers and quarantine measures, in addition to the high travel cost and the economic situation the country is going through – which Olimpia has not escaped," a club statement said on Wednesday.
"That forces us to make the best decision to protect the heritage of our institution and to guarantee relative economic stability to face the rest of the year and thus continue our victorious path," the club added.
The Togolese, who joined Olimpia in February failed to score for the club in his four appearances but was red-carded for kicking an opponent in the team's last fixture, a win on March 11 over Argentina's Defensa y Justicia in the Copa Libertadores.
Adebayor took to social media to express his gratitude to the clubs and its fans.
"Due to the pandemic; the club and I had to make some tough decisions. We have come to a mutual agreement to terminate our contractual relationship. I would like to thank president Marco Trovato, the board of directors, coach Garnero, the coaching staff, the players, the fans, and the general public for the incredible welcome and the good times spent together," Adebayor said on Instagram.
He then bid farewell to the club, wishing them well for the future.
"I will certainly hold on to my Yerba Mate and think of you people. I wish you all the best and pray the club and the city continues to prosper. Love you all."