Clueless officials to blame for poor standards, forum says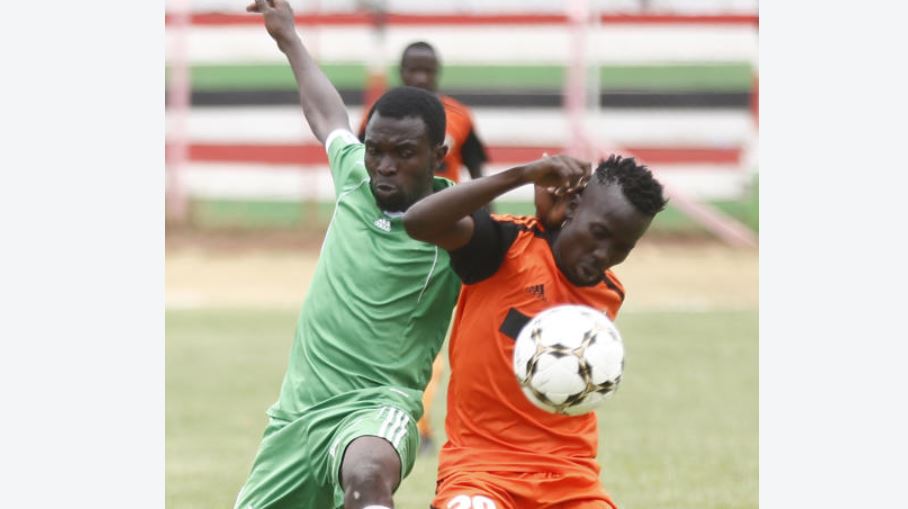 Electing incompetent people to Football Kenya Federation leadership positions is the main impediment in the growth of football in Nakuru County, participants at stakeholders' forum have said.
The stakeholders decried the region's failure to produce players good enough to be selected into the National football team, Harambee Stars, which they said was an indicator of the falling standards.
To regain its enviable past status the stakeholders in Nakuru also proposed a raft of measure to help revived their standards.
Former Kenya and Scarlet FC goalkeeper Washington Muhanji said Nakuru lacks leaders committed to developing the game.
"It all starts with effective leadership from the club to the federation level," Muhanji said.
Muhanji played for Harambee Stars in the eighties alongside the likes of Ambrose 'Golden Boy's Ayoyi, the late Jack Sihul, late Dick Anyanga, the late Sammy Abida, who were all Nakuru boys scouted and trained by the late Sammy Nyongesa.
Muhanji recalled with nostalgia such leaders as the former South Rift branch chairman Haroun Bomet and Secretary Charles Burundi, former Nakuru KFF sub-branch chairman Abbas Parker and Transcom FC chairman David Mathai.
"These were smart and dedicated officials during their time. This is lacking today," he said while gaining the support of former Kenya Football Federation Central Rift branch Secretary-General Kefa Onditi.
Lack of off-season tournaments like Nakuru Inter Estates Championships for the past six years, which shaped some of the best talents in the nineties is another factor the stakeholders blamed for the dwindling fortunes.
"Inter Estate Championships lost its flare as the moat sort tournament," said a stakeholder in response to a question by Nakuru Inter Estate Championships founder Michael Oduor who has since relocated to a different destination.
Peter Kamau 'Kempes', a former Shabana and Kisumu Posta player attributed the dwindling fortunes to the collapse of companies that used to sponsor and finance teams in different leagues.
Kamau also explained that the growing interest in European leagues could have contributed to the youth from taking part in local football.
"The poor state of local football has shifted the focus of the youth and coaches to other leagues abroad," Kamau said.
Kamau added: "Electing incompetent leaders from the grassroots to the national level in Football Kenya Federation elections is the genesis of recurring problems that bedevil our game. We have failed to elect leaders on merit."
"With effective youthful leadership, sponsors could chip in. That eliminates the culture of not believing in youth football administrators," said Ken Kesho, a retired footballer.