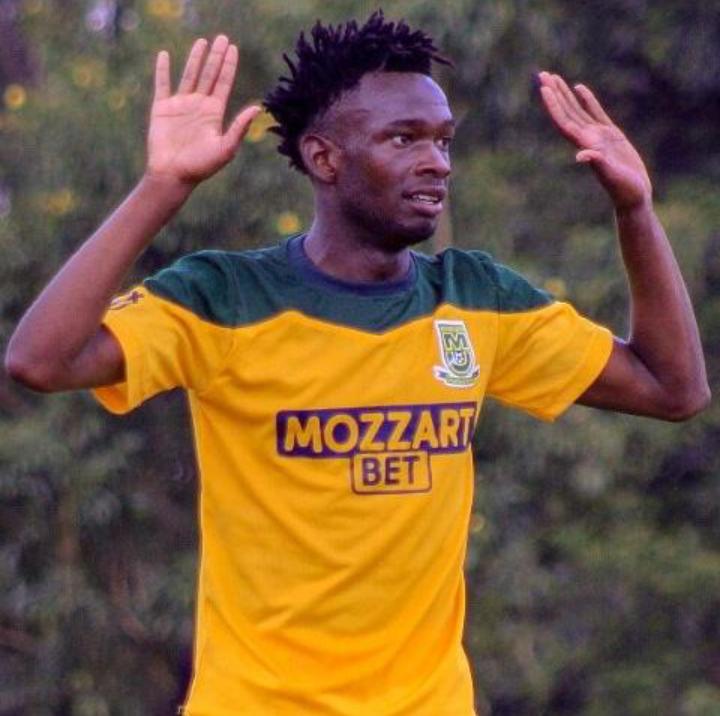 Mathare attacking midfielder Deniel Okoth Otieno is among several professional footballers forced to stay indoors during the Coronavirus pandemic which has affected football activities in the country.
Otieno, who is currently at his residence in Nairobi, has confessed to Game Yetu that he misses football after the coronavirus pandemic forced the government to halt football across the country.
Born and raised in Nairobi's Kawangware area, Otieno started his football career at Vapor Academy in Nairobi, before moving to Gor Mahia Youth then eventually to City Stars Fc.
"Because everyone was playing football in our neighbourhood and I had the passion, I decided to join my friends and that's how my journey to football started," he said.
"At first my parents didn't want me to play football, they wanted me to focus on my studies but because of my passion and talent in football they later supported me."
The former Muhoroni Sugar FC and Sony Sugar FC midfielder has since disclosed to Game Yetu that he keeps in-house to avoid any risks of contracting the highly contagious disease.
"As a footballer, I have been working to stay in shape, on and off the field and also avoid getting rusty ahead of next season," he said.
The 21-year-old, who narrated how he surmounted numerous challenges such as lacking boots to rise in soccer, has offered some advice to upcoming footballers.
He tells the budding footballers never to lose hope and work hard and above all believe in God, saying nothing comes easy.
"When I was growing up, my biggest challenge was, l never had soccer boots, so I used to play barefoot," Otieno recalled.
"Where I have come from is what inspires me to work harder and that's why I urge young footballers to work hard on the pitch, be discipline and believe in God," he added.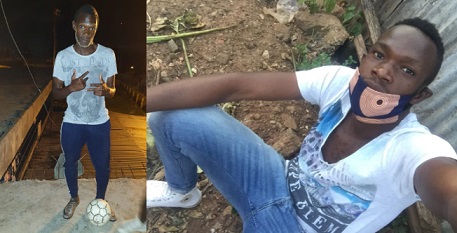 He challenged the youth to remain focused and determined if they want to grow, adding that talent without hard work is not enough.
"They need to remain focused and always work hard. Sport is about determination and nowadays, talent alone is not enough but rather the time you invest," says Otieno.
Though the virus has affected the business of sports across the country, Otieno reveals that his club Mathare FC are constantly in touch with them to inquire about their training, fitness and well-being.
He said he has been forced to engage in small businesses to make ends meet.
"My club sometimes sends us at least something small to cater for ourselves during a tough period. I also have a small business here in Kawangware which after training I get some income to sustain myself," he said.
Talking about his achievements in soccer, Otieno is delighted and satisfied because he has had a good performance and his efforts appreciated.
"My memorable moment is when we won Kenyan Top Eight Cup with Muhoroni Youth FC against Gor mahia" he recalled.
"My best goal, sweet curler against Nzoia Sugar FC at Kasarani stadium."
Soccer growth
Otieno, who see Lionel Messi as the greatest of all time, believes that the national team Harambee Stars has improved a lot over the years and will in the near future qualify for the World Cup.
"I think players are just the same everywhere it is quality that differs, but I'm sure one day Kenya will qualify for the World Cup," he said.
Speaking about his future, Otieno, who is currently dating, wants to be remembered as a football legend, he also thinks of owning a football club after he retires from the game.
"I pray to see myself play in Europe in the next coming year, thereafter, I would like people to remember my playing style and my scoring ability," he said.
"After quitting football, I would like to have my own soccer academy here in Kenya."
On how he spends his free time during the lockdown period, Otieno confesses that he is a fan of Gengetone music and loves playing play station (ps4) with his friends.
He also enjoys Swahili dishes called Biriani as his favourite meal.
Otieno hopes the government and stakeholders in football would turn their focus to financing sports infrastructure by building world-class stadiums and also training facilities.
Otieno also believe the cancellation of the 2019/2020 KPL season where Gor Mahia were declared champions was right because it stopped the spread of the virus through social distancing among players and their fans.
He urges Kenyans to follow government directives to stay at home, wear masks, and sanitise to combat the spread of Covid-19.