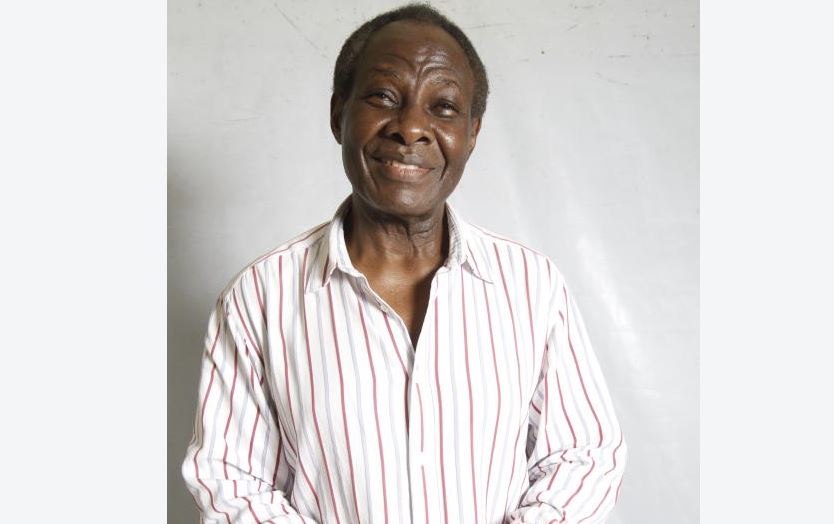 Kenyan football coaches have appealed to the government to rescue former Harambee Stars tactician Marshall Mulwa, who has been living in solitude in Kitengala since returning to the country from Dubai almost five years ago.
Cut off from his family after his wife and two sons emigrated to the United States from the Dubai, well-wishers have been feeding and housing Mulwa, 75, in a Sh3,000-a-month tin-shack in the sprawling Kitengela township, about 20km south of Nairobi.
His monastic dwelling and hand-to-mouth living has moved his peers almost to tears and now are calling upon government to bail out the man considered the most successful of Harambee Stars coaches.
Under Mulwa, Kenya won three successive Cecafa Senior Challenge Cups from 1981 to 1983, a feat that placed Harambee Stars head and shoulders above their eternal rivals Uganda and Tanzania.
Most of Kenya's football greats honed their skills under the soft-spoken tactician, now is now a pale shadow of his former self.
As a result, Kenya Football Coaches Association (Kefoca) Chairman Ricky Solomon said yesterday they will form a committee to raise money to support Mulwa.
"We know many and former football coaches are languishing in poverty but we have to move with speed to support Mulwa especially this time of Covid-19 pandemic when movement is restricted," said Solomon.
Solomon said Kefoca does not have the financial muscle to support its members and appealed to the government to set up a sports foundation to support retired sports personalities.
"We have been paying foreign millions of shillings unlike our own., who have excelled in different disciplines. Retired sports personalities who have brought fame to the country need a decent living," Solomon added.
He said the planned fundraiser will be driven by former sports personalities who will bring on board several sports administrators.
"Ministry of Sports need to fully take care of retired sports personalities. Most of them live on handouts as they languish in poverty," he said.
Former Harambee Stars players Elijah Onsika also supported Solomon's sentiments of the need of having a sports foundation to cater for sports personalities who had sacrificed a lot to bring glory to the country during their heydays.