Mombasa High Court stops Sport Dispute Tribunal from hearing FKF matters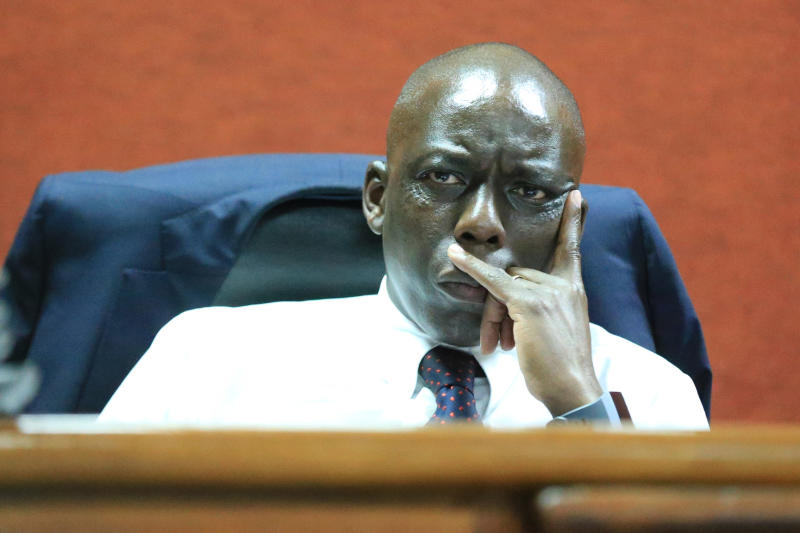 The high court in Mombasa has temporarily stopped the Sports Dispute Tribunal (SDT) from entertaining any proceeding against Football Kenya Federation (FKF) pending hearing and determination of the petition.
Lady Justice Mugure Thande issued orders stopping the sports tribunal from proceeding to hear any matter until a petition filed before her is heard and determined.
"An interim Conservatory Order staying all the proceedings and further proceedings against FKF at the Sports Dispute Resolution be and is hereby granted forthwith until June 29 2020," read Justice Thande.
FKF Coast National Executive Committee Gabriel Mghendi and Lilian Nadundu, filed a petition challenging the tribunals capacity to arbitrate sport matters.
In the petition, the petitioners have cited Chief Justice of Kenya, the Chief Registrar of the Judiciary and the Attorney General with the FKF and the Cabinet Secretary of Sports, Culture and Heritage as interested parties.
The petitioners want the high court to rule that SDT is not an arbitration tribunal but a subordinate court and by arrogating itself arbitral powers in sport related disputes, encroaches on the rights of parties to a fair hearing.
Mghendi said that SDT has no jurisdiction to hear and determine sport related disputes in respect of leagues, members of leagues, clubs, and club members, officials and association officials and election of FKF,
They want the Court to quash a decision by SDT against Jared Nyauma Ondieki and six other verses FKF and another involving Cheptiret United Football Club verses FKF.
In March this year SDT stopped the electoral process by FKF.
SDT has twice quashed FKF elections and is currently hearing a matter challenging the cancellation of the 2019-2020 season over COVID-19 Pandemic
The matter will be mentioned on June 29 2020