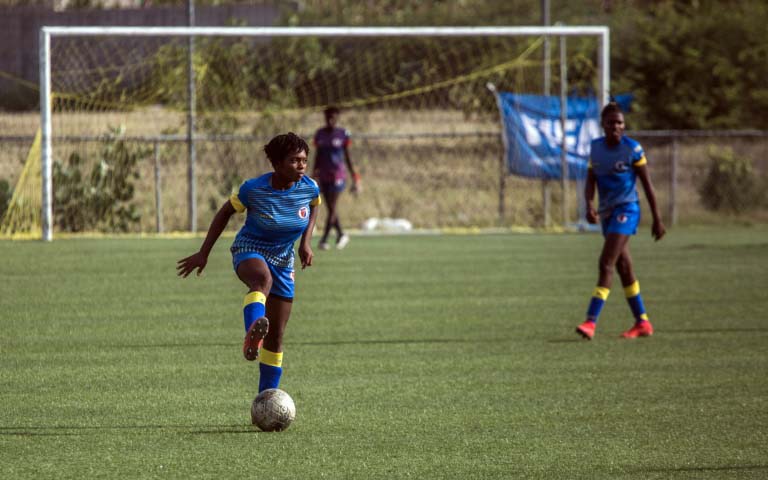 The president of the Haitian football federation, accused of rape of underage players, has been provisionally suspended, FIFA announced on Monday.
"The investigative chamber of the independent ethics commission temporarily prohibited Mr. Yves Jean-Bart, president of the Haitian Football Federation (FHF), from carrying out any activity related to football at the national and international level, for a period of 90 days "said the international organization in a press release published on its website.
Mr. Bart is under investigation by the juvenile protection brigade of the Haitian judicial police.
According to young girls quoted in an article published at the end of April in the newspaper The Guardian, Yves-Jean Bart has raped many underage players in recent years.
Witnesses to pressures to remain silent, alleged victims told the newspaper, on condition of anonymity, that at least two underage players had abortions following rapes committed by the president of the federation in the national training center. .
"We think this is a good decision made by Fifa because we have realized that Yves Jean-Bart and his cartel can overshadow any judicial investigation" reacted Marie-Rosy Auguste Ducena of National Human Rights Network.
Deploring the omerta that hovers over the sports sector, the Haitian activist recalls that "it has been a long time since rumors of sexual bargaining for football benefits circulate in the country".
Yves Jean-Bart, 73, has been running the FHF for two decades. With no candidate facing him, his re-election in February to a sixth term was a formality.
Denying all of the charges against him, he filed a complaint in Paris against the French journalist co-author of the Guardian investigation.
AFP's attempts to obtain a reaction from Jean-Bart following the announcement of the suspension remained unanswered.