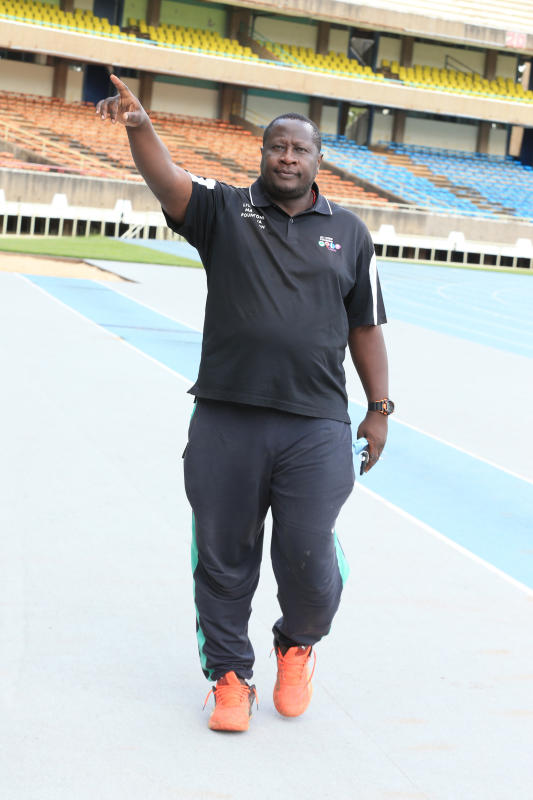 Former Harambee Stars defender Richard "Madez" Madegwa feels Kenya's football troubles are far from over if the latest incidents in the country are anything to go by.
From favouritism in national team player-selection to misappropriations of funds by successive Football Associations, lack of enough qualified coaches, greedy officials, stagnated leagues and under-remunerated players, the outspoken former AFC Leopards and Tusker, previously Kenya Breweries, the fullback has seen it all in the Kenyan football.
Madegwa said it was time Kenya rebooted the whole football structure to cut off the mindset of years gone by, adding that the country's problems are self-inflicted.
"We must select players on merit and manage the game as a business. All players must be given equal opportunity to play to the highest level," he said.
"As it is, the national team is the preserve of a few. Nothing has changed since our days where players from the so-called small teams, however good they were or are, would not be considered for call up," Madegwa charged.
"Take my case for instance. I used to play for Nyeri Stima, a remote team as such could not be selected at the national team. It's after I resign and joined AFC Leopards that I got the chance to be considered for Harambee Stars. "One day at Afraha Stadium, Nakuru, against Scarlet FC Harambee Stars coach Gerry Saurer came to watch the game because he had heard of me.
"Fortunately we got a free-kick which I blasted home past goalkeeper Washington Muhanji, one of the top goalkeepers in Kenya at the time.
"I scored again against Bata Bullets FC from approximately 60 yards, which the fans later described it as a "Scud missile". It was around the time the USA was at war with Iraq," Madegwa said.
Madegwa, who says he was privileged to play alongside his father, Livingstone Madegwa, at Kenya Breweries at the age of 13 years before featuring for all junior national teams to senior team, believes Kenya's woes are self-inflicted.
The current director of coaching at KYSA Academy claims Kenyan football problems started a long time ago when his father was still playing and up to date nothing good has come out of it.
But Madegwa feels Harambee Stars captain Victor Wanyama's recent revelation on Football Kenya Federation (FKF) taking Sh12 million shillings from the Sh50 million meant for the players after qualifying for the 2019 AFCON finals further exposes the ills in the Kenyan game.
"It was illegal and morally worng for the federation to withhold part of the money for their administrative use because everyone one knows the Sh50 million was a reward from the government to the players for their qualification to AFCON," said Madegwa.
"As you can see, the players have started coming out to express their dissatisfaction on how the money was shared."
He went on to recall how players bribed their way into the national team as foreign-based players were asked to pay for their own flight tickets to honour a national match.
"Some years back, some players had to bribe the officials for them to play for their country.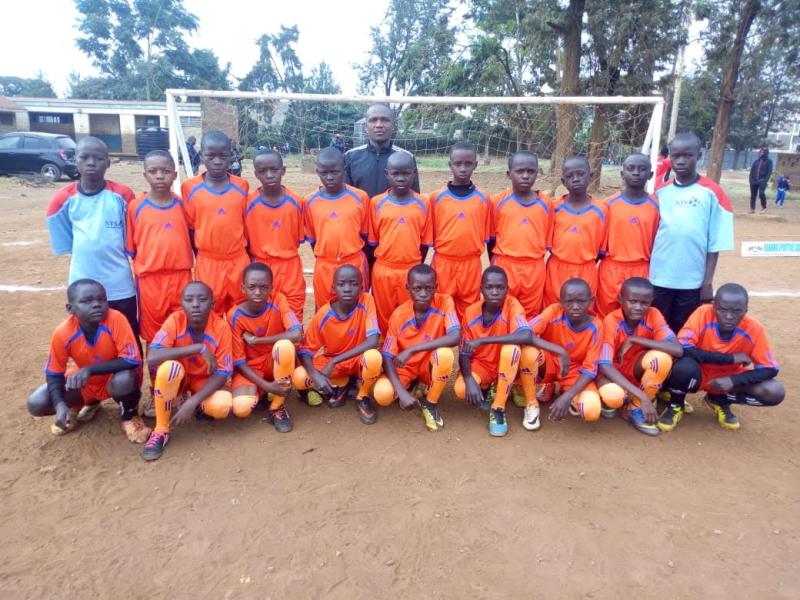 This notion of handing call ups to some foreign-based players who don't even command first-team positions in their respective teams must stop. But since they have the money they will always be considered," he said.
"Many players have in the past purchased their own tickets which unfortunately they were not reimbursed. Musa Otieno is one such victim, but as a captain there was nothing he could do."
He added: "Favouritism has had a negative impact on our game. We don't perform because players have godfathers in the football system. For one to get a position in the national team he must be knowing an official or he must be a son of those who matter in the county. We have stooped so low to the extent of scouting some players on social media."
But the former AFC Leopards team manager, who currently runs an academy comprising 372 players, was quick to blame poor management for the collapse of institutional teams and the dilapidated state of the Kenyan Premier League.
"The people in football management don't have players and the game at heart. For instance, instead of clubs investing in transport, you find them hiring buses for the team year in year out, which makes no sense," said Madegwa.
"Most institutional clubs have collapsed because of greedy and incompetent officials. We find football managers driving big cars, own property at the expense of the players."
Even though Madegwa credited the country for having at least two Caf accredited coaching instructors, Mohamed Kheri and Bob Oyugi, he said limited education has slowed down the progress of many local coaches.
He took issue with FKF for boasting to have taken Harambee Stars back to the AFCON finals after a 15-year hiatus at the expense of coaching education.
"The federation should stop telling people taking Harambee Stars to AFCON is development, its not because Kenya has been going there ever since. The reason we are lagging behind is because we have not invested in coaching education," said Madegwa.
"We are forced to hire foreign coaches who come with new mentality and even before they execute their ideas, their assistants (mostly local coaches) sabotage them due to lack of proper coaching education."