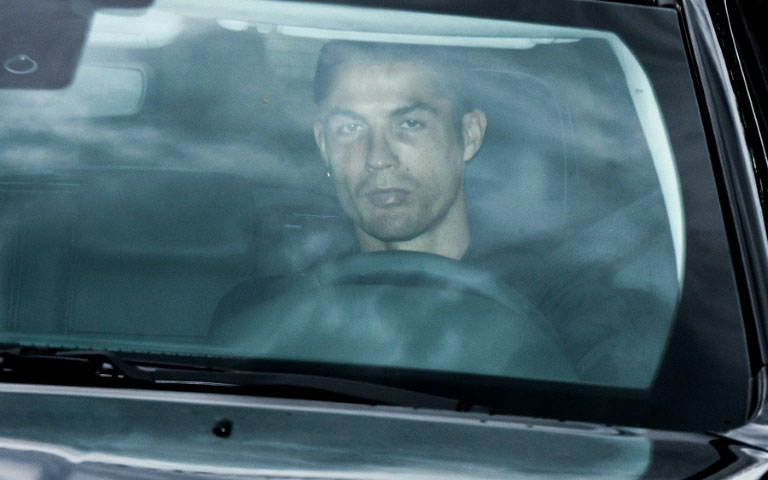 Portuguese international striker Cristiano Ronaldo returned to Juventus Turin training center on Tuesday after more than two months on confinement to contain the spread of the coronavirus.
The 35-year-old striker arrived at the Continassa training center at the wheel of his car with tinted windows.
SEE ALSO: Resumption of sporting activities looming? - Uhuru announces phased re-opening
Before taking part in their first collective training, the fivefold Ballon d'Or must undergo a medical examination and physical tests.
The "Old Lady" players resumed individual training on May 4, the day Ronaldo returned to Italy. "CR7" remained in Portugal during the confinement.
SEE ALSO: Cr7: I needed a free-kick goal to boost my confidence
Upon his arrival, the Portuguese star, the first foreign Bianconeri player to return to Continassa, had been placed in quarantine for two weeks in his Turin villa.
The last match he participated in dates back to March 8, a Serie A match won by Juve against Inter Milan (2-0), behind closed doors in Turin. The championship was stopped the next day.
SEE ALSO: Lionel Messi unwilling to renew Barcelona contract
Italy remained for several weeks the global epicenter of the Covid-19 pandemic which caused the death of more than 32,000 people on the peninsula.
At the time of the cessation of all competitions in Italy, the eight-time reigning Italian champion club occupied 1st place in Serie A with a point ahead of Lazio Rome.
In order to comply with the provisions of the decree issued on Sunday by the head of government in the context of the fight against the coronavirus, the Italian Football Federation officially suspended Monday until Sunday, June 14, including all of its competitions .
This seems to condemn the possibility of seeing the championship resume on June 13 as the League wanted.