Championships: KPSSA calls for conclusion of school games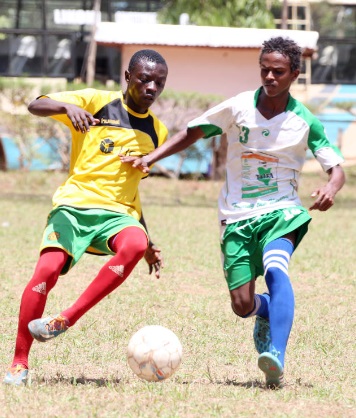 As the Ministry for Education contemplates reopening schools once the coronavirus pandemic is over, Kenya Primary Schools Sports Association has appealed for inclusion of extra curricular activities in their academic programs.
KPSSA secretary General Mamai Etyang' said it is crucial for the extra curricular activities, which normally run simultaneously with academic programs, resume once schools re-open.
He said there are immense sporting talents, which should not be allowed to go to waste, but harnessed once school programmes resume in what is expected to be a congested program after a two-month holiday.
"Children are talented in different fields. Some are bright in academics while others are talented in different sporting fields. All of them should be considered by the ministry when planning for their congested academic calendar," Etyang told Standard Sports.
Education Cabinet Secretary George Magoha appointed Covid-19 Education Response Committee under the leadership of Kenya Institute of Curriculum Development chairperson Sarah Ruto to look into ways of reopening schools.
"Sports is big business world-over and therefore few sporting talents, which are moulded in schools, should be allowed to grow," Etyang said.
While supporting efforts of the Ruto-led committee, Etyang said education will never be complete if it does not fulfil the national goals of education, which promote nationalism, patriotism and national unity, which are derived in sports.
He said sports promote social, economic, technological and industrial needs for national development.
He added that it also promotes respect and development of Kenya's rich culture, while enhancing social equity and responsibility for the national good.