PHOTOS: German Bundesliga lays down strict measures as football returns behind closed doors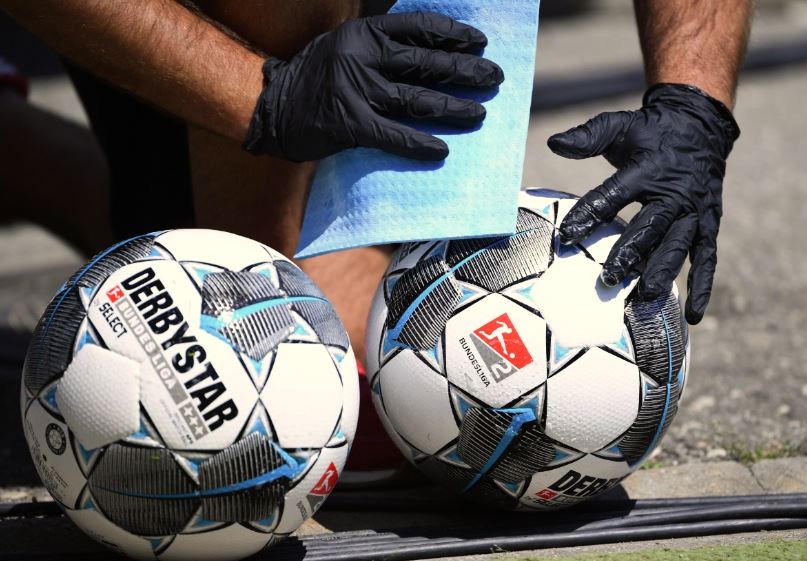 The German Bundesliga returned on Saturday as Borussia Dortmund took on Schalke (Revierderby) among other mouth-watering matches that football fans were missing because of the coronavirus pandemic.
Dortmund thrashed traditional rivals Schalke 04 4-0 to close the gap on champions and league leaders Bayern Munich to one point.
From social distancing substitutes using airport stairs to disinfected balls and a potential television audience of one billion, the Bundesliga enjoyed a unique restart as the first of four major top leagues in Europe to resume amid Covid-19.
There were only 300 people at the Signal Iduna Park, a stadium that hosts 82,000 people on a derby day.
The people in the Park included players, staff, team officials, broadcasters and security personnel, as in every stadium as part of a strict health protocol.
Fans were also banned from inside and around the venues to minimise the risk of infection.
Every shout, scream and thud of the ball bounced off the concrete tribunes and was picked up by the pitchside microphones to create a surreal atmosphere, Reuters reported.
Security officers were in the vicinity early enough to prevent fans from accessing the stadium or gathering outside to celebrate.
Inside the stadiums, masks were mandatory for everyone apart from the players.
Some other measures that were taken include:
Players were tested the day before matches.
Teams travelled to matches in three buses for social distancing.
Players entered pitches separately.
There were no handshakes.
Below are some of the photos: