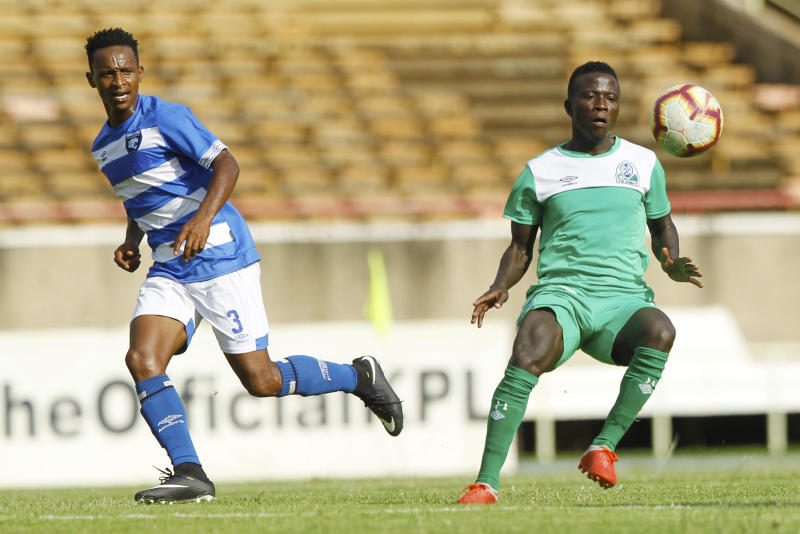 The Sports Disputes Tribunal has issued orders against the decision by the FKF to end the season and declare Gor Mahia the KPL champions.
The stay orders follow a joint application by Chemelil Sugar Football Club and KPL, who challenged the validity and legality of the move, which was first made public through social media on April 30 by Football Kenya Federation's Nick Mwendwa.
The pronouncement was later confirmed in the evening via a letter by FKF CEO Barry Otieno.
In the application filed under certificate of urgency on Monday, Chemelil and KPL listed Mwendwa, Otieno and the FKF as respondents in the suit which argues that the decision was illegal since the federation cannot make decisions without a National Executive Committee.
Through an order issued on March 17, the SDT ruled that the FKF NEC's term had ended and as such, the FKF is unable to make any executive decision until new officials are elected.
The applicants argue that Mwendwa had no power to call off the season because, although Article 43(2) of the FKF constitution provides that the president remains in office until another one is elected, he was part of the NEC that was sent home by virtue of the president being part of the NEC .
"This application is hereby certified as urgent and be considered ex-parte in the first instance due to the nature of the reliefs sought," ordered SDT chairman John Ohaga. "Pending the hearing and determination of this application and/or the petition inter-partes, the purported decision of the respondents cancelling the Kenyan Premier League 2019/2020 season be and is hereby stayed."
Ohaga has directed that the applicants serve Mwendwa, FKF and Otieno through electronic mail or WhatsApp in the next three days ahead of the hearing on May 26.
"In addition, the Application, the Petition and this order be served upon all teams participating in the Kenyan Premier League for the 2019/2020 season within the next three days. The Respondents and any teams participating in the Kenyan Premier League for the 2019/2020 season wishing to he joined to these proceedings shall file their responses within seven days from the date of service upon them of the application, the petition and this order."
According to the court papers, supported by affidavits by KPL CEO Jack Oguda and Chemelil FC official Paul Korir, KPL have the exclusive rights of running and managing the top-flight league.