Ex Kogalo coaches and AS Roma lead tributes for late Gor Mahia staff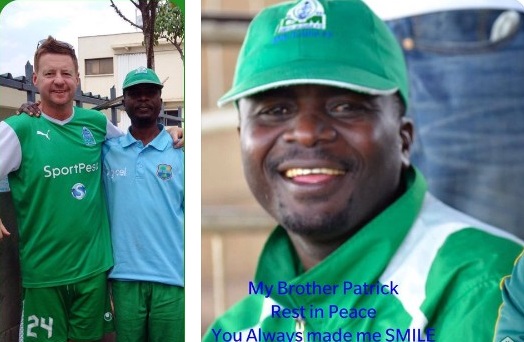 Gor Mahia are mourning the death of club's long-serving driver, Patrick Osewe 'Agwambo'.
According to the club, Osewe died on Wednesday morning after battling illness for a long time.
"We are saddened to announce the the passing on our driver, Mr Patrick Osewe, yesterday after a long illness," the club said in a Twitter statement.
"Our sincere heartfelt condolences to the family, friends & relatives. May you all receive strength & comfort from the Lord. #RIPPatrickOsewe."
Following his death, ex K'ogalo coaches Dylan Kerr, Frank Nuttall and a host of other football clubs have sent their message of condolences to the family.
Former Gor Mahia coach Dylan Kerr said he was deeply saddened by the passing of Osewe.
"Sometimes in life a personality hits you in bigger ways you never expect. My condolences thoughts & prayers to his family especially his young Daughter the K'Ogalo family. Patrick you will forever be with me, now go enjoy meeting my Mum in Heaven I will miss you, god bless you," Kerr tweeted.
Ex Gor Mahia coach Frank Nuttall also said he learnt about Osewe's death with great sadness.
"I am very sad to learn of the passing of our driver at Gor Mahia, Patrick Osewe. He was also my personal driver around Nairobi and we had some great laughs and great times together," Nuttall wrote on his Facebook account.
"He was very loyal. He was so proud of his team, he was so happy when we won and K'Ogalo has lost a top, top guy! Erokamano Patrick and may you Rest In Peace. My thoughts and prayers to his family."
Italian giants AS Roma also condoled with the Gor Mahia fraternity via their official Swahili Twitter handle.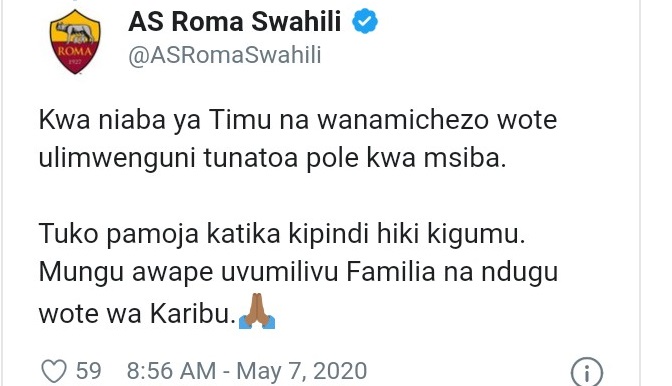 "Kwa niaba ya Timu na wanamichezo wote ulimwenguni tunatoa pole kwa msiba.Tuko pamoja katika kipindi hiki kigumu. Mungu awape uvumilivu Familia na ndugu wote wa Karibu,'' the club wrote on its Twitter.
Sofapaka FC also conveyed their message of condolence.
"Our thoughts and prayers with the family of Mr Patrick Osewe and everyone at @FCGorMahia . Poleni Sana????" the club tweeted.