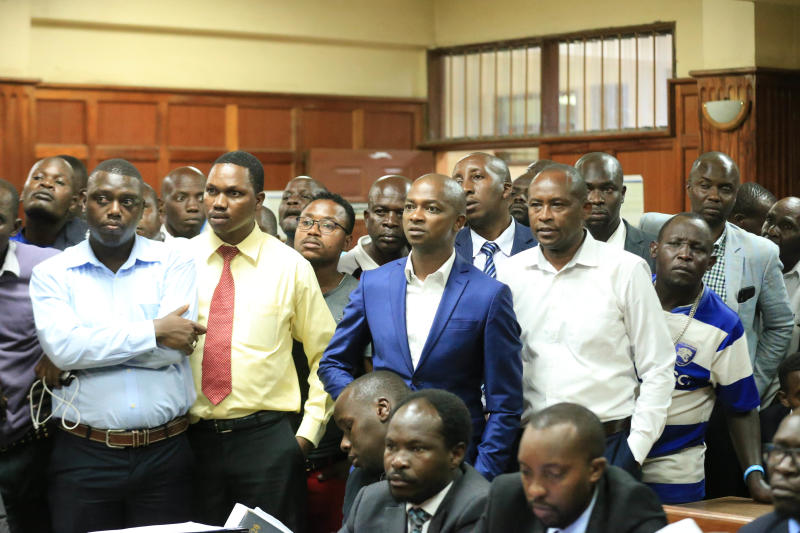 The Sports Disputes Tribunal has invited protagonists in the stalled Football Kenya Federation elections on May 5 to hear and chart the next course of action after world football body rejected its request to constitute a Normalisation Committee.
Noting that there having been no appeal or application for review preferred against the decision it rendered on March 17, the Tribunal reiterated its verdict to nullify FKF elections and affirmation that the term of office of its National Executive Committee had expired, stands.
FKF went to the Tribunal on February 25 to have the Sports Registrar compelled to accept returns of their elections after the exercise, initially planned for December 7 last year, was also stopped for violating the Fifa Standard Electoral Code and the Sports Act 2013 and Regulations 2016.
Despite rectifying some of the anomalies, FKF was found to have inserted an eligibility clause in its Electoral Code that the SDT said was an "illegitimate barrier to candidature" and which rendered the exercise a "mere coronation".
The SDT went on to request Fifa to constitute a Normalisation Committee to organise the elections saying, "The Tribunal does not see how allowing it (FKF) to continue to be in charge of the roadmap to these elections could possibly instill confidence in stakeholders and potential aspirants."
Yesterday, with Fifa having rejected the proposal, the SDT said: "The tribunal accordingly invites representations from the parties as to the next course of action in view of the urgent need for the FKF to hold elections once the Covid-19 pandemic is behind us."
This is in response to its declaration on March 17 that the term of office of FKF National Executive Committee had ended.
Accordingly, the tribunal chaired by John Ohaga also gave the greenlight to the interested parties to file applications seeking orders to protect FKF's assets and accounts, which they requested during a hearing last Tuesday. The interested parties, a grouping of various stakeholders, had asked the SDT to issue orders to protect FKF's assets in the absence of a constitutionally elected office.
"The Interested Parties in SDT Case No. 3 of 2020 and the Petitioners in SDT Case No. 5 of 2020 are at liberty to make a formal application regarding the issue of protection of the assets of FKF and the alleged vandalization of the said assets as well as for alleged contempt of the Orders of the Tribunal made on 17th March, 2020."
The orders further stated: "Football Kenya Federation shall file and serve its response, including brief written submissions, within five days from the date of service upon it of the intended application."