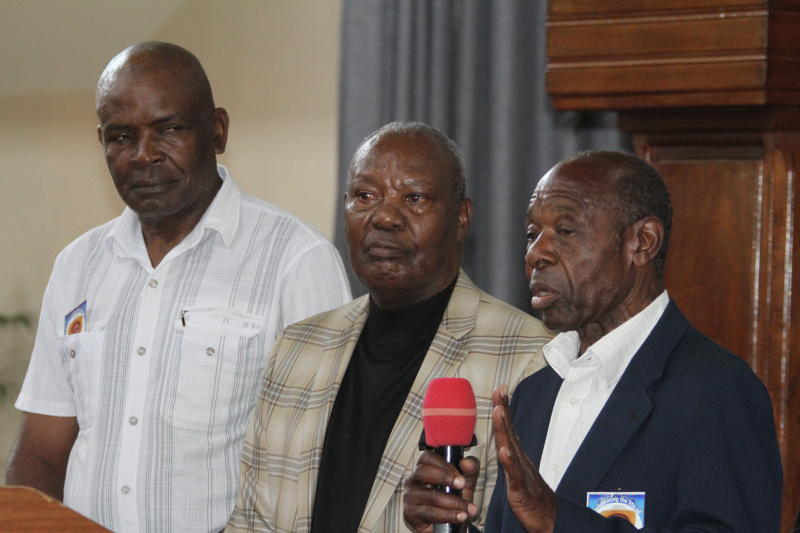 Kenya Football Coaches Association (Kefoca) has dismissed the formation of a rival outfit, the Kenya National Football Coaches Association (Kenfoca) terming it a futile mission.
Bob Oyugi, Kefoca Secretary General said his association has been conducting coaching clinics in all 47 counties although at a low pace due to lack of support from the Football Kenya Federation (FKF).
"We have been having it rough with FKF since 2016 but we have soldiered on without them," said Oyugi.
"It has been in public domain that FKF has been fighting Kefoca and we know who is behind the formation of the rival group. Kefoca is well structured in all the 47 counties with strong membership," added Oyugi and urged their rivals to stop being misused.
Kenfoca interim chairman Robert Matano, also the head coach of Kenyan Premier league side Tusker said the main objective of their association is to mould upcoming coaches and leave the game in safe hands.
Matano whos is deputised by Bandari Technical Director Twahir Muhiddin claimed Kefoca is dead an allegation Oyugi dismissed in totality.
"We have been active conducting coaching clinics across the country through instructors Muhiddin, Mohammed Kheri, Evans Nasisi and National Beach football team coach Rajab Babu among others. We have even gone to the extend of establishing a coaching centre at St Anthony School in Rift Valley," said Oyugi.
Oyugi said some coaches had found it hard to penetrate Kefoca and decided to form their own association.
"One of the Kenfoca's article in the constitution says they will be answerable to the FKF's Technical Director, which should not be the case. Coaches associations should be run professionally and not controlled by few individuals," said Oyugi.
Oyugi said an annual National Governing Council set for last August was not held.