Man United should return to 'normality', says Solskjaer
Last updated 3 months ago | By AFP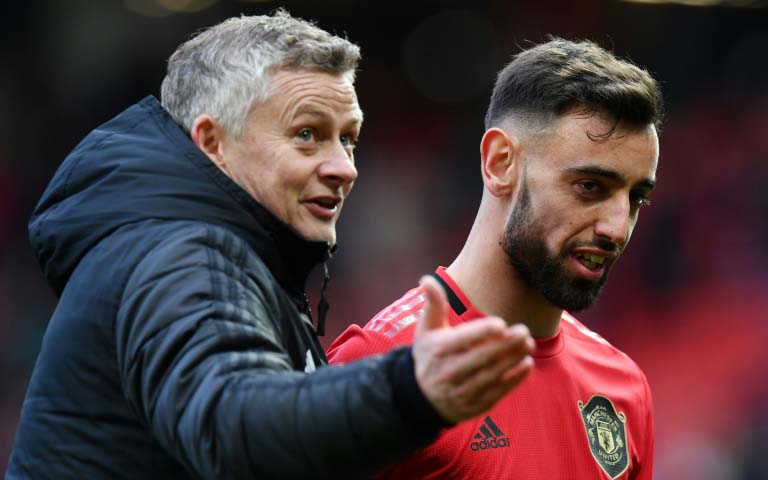 Ole Gunnar Solskjaer is looking at transfer targets during the lockdown and believes Manchester United are well-placed to exploit any knock-on effects of the coronavirus suspension.
With training and matches halted in a bid to curb the spread of COVID-19, the Norwegian has used some of this unexpected free time to pinpoint how best to improve the squad.
SEE ALSO: Europa League quarter-final and semi-final draw in full
Jadon Sancho, Jude Bellingham and Jack Grealish are among the names linked with the club, with Solskjaer working with United's staff to fine-tune targets. "Football is going to get back to normality at one point, and it's very important we're ready when that happens," the United manager told Sky Sports. "We want to be the best at everything, and of course now is a chance to spend more time, you discuss players, discuss plans."
Asked whether United can exploit the transfer market when football returns, Solskjaer (below) said: "Who knows how the market is going to react to this? Who knows which clubs need to sell players?