Juventus' Dybala feeling 'much better' after suffering from coronavirus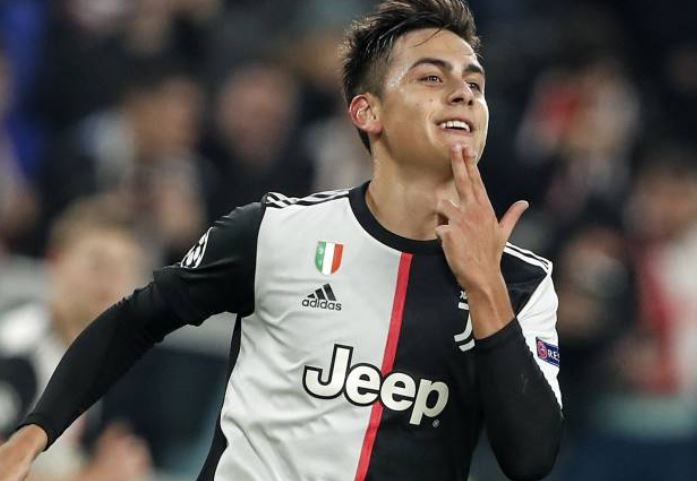 Juventus and Argentina forward Paulo Dybala has spoken days after testing positive for novel coronavirus.
In a video call posted on Juventus' official Twitter account, Thursday, Dybala revealed he was feeling much better after experiencing strong symptoms of coronavirus over the past week.
"I feel good, much better in fact, after having had some strong symptoms for a couple of days.
"Today I feel much better, without any symptoms and I can move much better, so I will try to train again," Dybala said.
"After having attempted to in the days where the symptoms were strong, I felt uncomfortable very quickly and I couldn't get any air so I couldn't do anything.
"After about five minutes I felt really tired and my body felt heavy, my muscles hurt and I had to stop," Dybala further stated.
"I feel good, much better in fact" @PauDybala_JR provides an update on his health. ????#ACasaConLaJuve pic.twitter.com/Zh3m5YdbC7 — JuventusFC (@juventusfcen) March 27, 2020
The Argentine playmaker who last week confirmed his girlfriend had also been infected by the deadly virus revealed Oriana Sabatini is feeling well.
"Luckily both me and my girlfriend (Oriana) feel much better now," said Dybala.
His girlfriend is an Argentine singer, actress and model who is the niece of 1990 US Open champion Gabriela Sabatini.
Dybala was the third Juve player to test positive for COVID-19, after defender Daniele Rugani – who was the first Serie A player to be diagnosed with the illness – and Frenchman Blaise Matuidi.
The forward has registered seven goals and nine assists in 24 Serie A appearances for the Old Lady in the 2019/20 season.
COVID-19 has taken hold in Italy over the course of the past month, where there have been 86,498 confirmed cases and 9,134 deaths so far.
According to official numbers on Saturday (28/03/2020), there are currently 607,239 coronavirus cases in the world with 27,627 succumbing to the deadly virus. 134,288 have recovered from Covid-19.