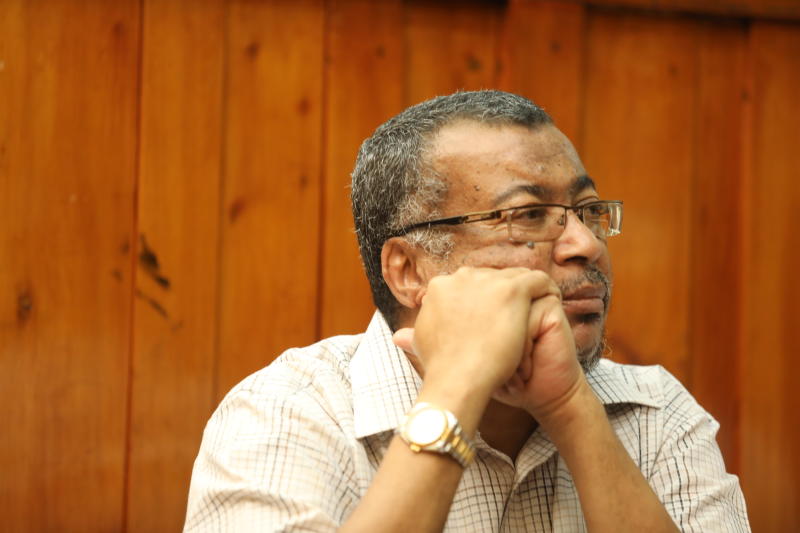 Former Kenya Football Federation (KFF) Chairman Mohamed Hatimy has said the world-ruling football body Fifa has no right to entirely dominate Kenyan football and should respect the Kenyan constitution.
"Kenyan constitution is the supreme law of the country and deserves to be respected by all entities," said Hatimy.
After thoroughly analyzing the letter from Fifa, Hatimy said the world body did not stop the decision taken by the Sports Dispute Tribunal, but its concern was the creation of vacuum in Kenyan football.
"Fifa letter does not stop Kenya from going ahead and hold election but the Kenyan constitution Article 81 on general Principles for the Electoral Systems must be respected," said the former Caf Committee member.
He said Kenyan constitution talks of free and fair elections devoid of intimidation, violence, improper influence or corruption, which he said must be respected by Fifa.
"Elections should also be administered in an impartial, neutral, efficient, accurate and accountable manner. FKF President Nick Mwendwa should swallow his ego and call for an urgent meeting between the federation, ministry of sports and stakeholders to end the impasse for the sake of the sport," said Hatimy, who is also the Mombasa ODM Chairman and nominated Member of County Assembly.
"Mwendwa need to know that FKF is just one of the 209 Fifa membership federations and should swallow his pride and allow for a round table meeting to amicably solve the stalemate for the sake of Kenyan youth who stand to be hit if Fifa decides to ban Kenya.
"During my leadership between 2007 and 2011, I was besieged but despite getting protection from Fifa, I had to swallow my pride to bring on board my opponents to discuss football matters, where we came to a common ground," said Hatimy.
"This issue of chest thumbing will not take Kenyan football to the right direction and it's upon Mwendwa and his executive committee to think of which legacy would they want to leave when they leave office. Am proud because during my leadership, Kenya was ranked 68 globally by Fifa and this record performance has never been broken by my successors," added Hatimy.
"I have been in football leadership for the past 24 years and I know what it means to swallow ego. Let Mwendwa take football in a bigger picture than personal property. Mwendwa is my friend but I must tell him the truth," said Hatimy who holds a Fifa Diploma in Football Administration.
Hatimy said Mombasa County and other counties have been in the forefront in supporting Mwendwa in the improvement of the sport in the country. "Mwendwa should appreciate that all the 47 counties have come out strongly to the sport," said Hatimy.
Kenya Football Coaches Association Chairman Ricky Solomon also wondered how Fifa has gone against Sports Act, which they have been supporting.
"It is very disappointing. Fifa's slogan advocates for fair play but this is not being exercised when handling Kenyan football affairs. FKF term expired and the executive is in office illegally and yet Fifa can come out strongly to support the incumbency," said Solomon.