Stop criticising me, judge me after next season – Hazard tells critics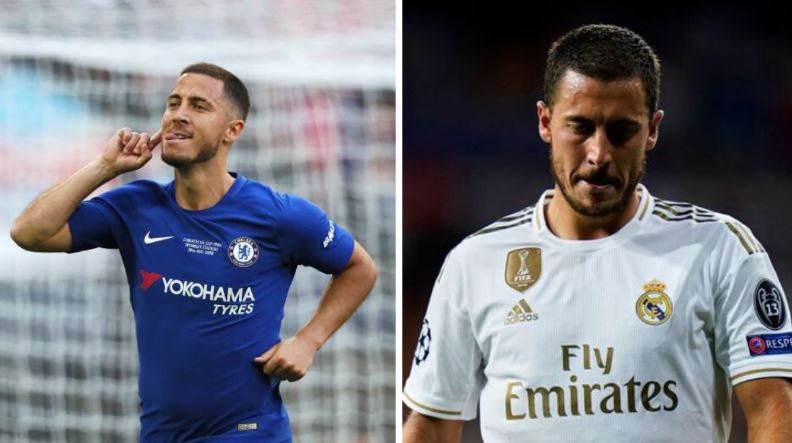 Every footballer who moves to a new league needs time to get used to his/her new environment and Real Madrid's Eden Hazard is not different.
Hazard has urged his critics and fans to give him time as he looks forward to adapting to his new life in Spain.
The former Chelsea superstar believes it would only be fair to judge his time at Santiago Bernabeu at the end of next season.
Speaking in an interview with RTBF, a public-service broadcasting organisation delivering radio and television services to the French-speaking Community of Belgium, Hazard said he has four years left in Madrid.
"My first season in Madrid has been bad, but it's not all bad, it's a season of adaptation.
"I'll be judged on my second season. It's a great group of players, I've met a lot of new people. It's been a great experience for me.
"I've still got four years left on my contract and I hope to be in form," the Belgian international said.
Hazard who underwent surgery in Dallas and had the stitches in his ankle removed last week hoped to represent Belgium in the Euro 2020 tournament before it was postponed over coronavirus fears.
"I'd hoped to be fit [for the Euros] so it's a bit disappointing that they've been postponed.
"I'd planned to play, the operation was a few weeks ago now.
"We'll all be a year older in 2021, which is a shame, but it'll allow me to be in form.
"I think it's probably hard for the fans because they want to watch an international tournament every summer, so it's hard for them.
"But I also think that there are priorities in life that means it had to be cancelled. Footballers are like everyone else at the end of the day. It'll wait until next year," Hazard pointed out.
The dribbling maestro moved to the Spanish capital last June after seven successful campaigns at Chelsea, during which time he won two Premier Leagues, a pair of Europa League titles and a PFA Players' Player of the Year award.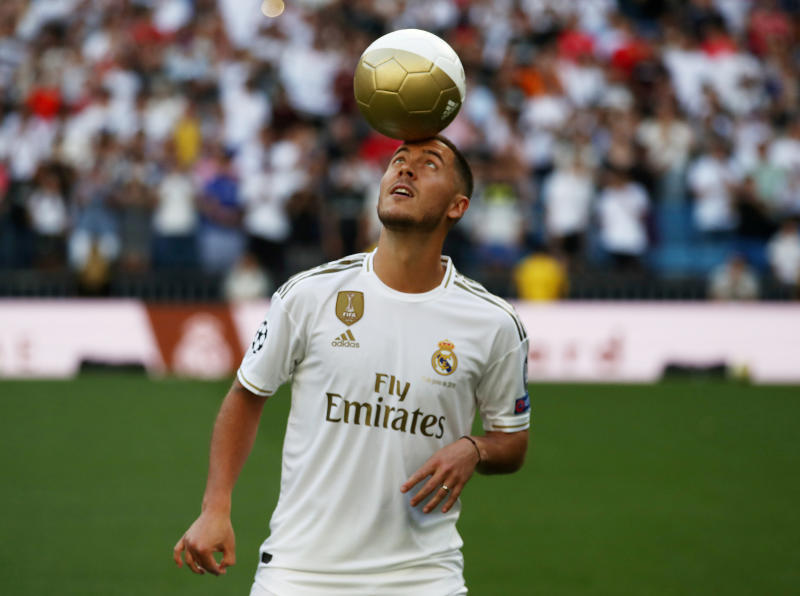 However, Hazard has struggled and scored only once across 10 LaLiga appearances before suffering an ankle injury last month that was likely to keep him out for the remainder of the season.
He will be hoping the world will combat the novel coronavirus so that he can get back to his best form.
Spain's LaLiga and the Royal Spanish Football Federation (RFEF) agreed on Monday (23/03/2020) to extend the suspension of the 2019-20 season indefinitely.
LaLiga made the decision to suspend the season until at least the start of April on March 12, after Real Madrid's squad were forced into quarantine when one of the club's basketball players tested positive.
League president Javier Tebas previously said he was convinced the season would be completed, while he was also hopeful all European leagues would finish by June 30, with both Euro 2020 and the 2020 Copa America pushed back to next year.
However, with Spain still in a state of emergency as the government attempts to curtail the spread of COVID-19, LaLiga and the RFEF agreed professional football will only return when the authorities believe it poses no risk to public health.
The Covid-19 outbreak has led to an almost complete shutdown of professional sports in the world.
The virus, having originated from Wuhan in China in December last year, continues to wreak havoc in the sporting world.
Football has been at the epicentre of this deadly virus that continues to destroy people irrespective of their race, colour, and creed or where they come from.
According to official numbers on Thursday (26/03/2020), there are currently 486,825 coronavirus cases in the world with 22,021 succumbing to the deadly virus. 117,563 have recovered from Covid-19.