Adel Amrouche- The man who spends 0.9 years on average as coach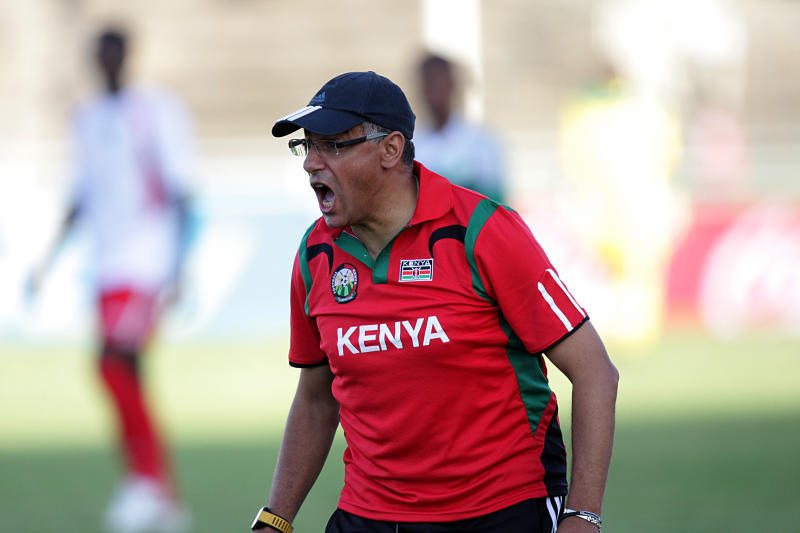 Football fans on Tuesday, March 24 woke up to news that Kenya had been given 30 days to pay former Harambee Stars head coach Adel Amrouche Sh109 million or risk not playing in the 2022 World Cup qualifiers.
The decision from world football governing body FIFA is the latest in a tussle that has been active since 2015.
The genesis of the five-year-long battle pitting Amrouche and Football Kenya Federation (FKF) started when the former was fired by the then Football Kenya president Sam Nyamweya after the national team was bundled out of the 2015 Africa Cup of Nations(AFCON) qualifiers.
"They have let Kenyans down and the consequence is that we have fired the entire technical bench and disbanded the national team. As a federation we will put emphasis on youth and ensure we play many friendlies," said Nyamweya immediately after sacking the tactician.
But Amrouche is not new to sackings and resignations. In fact, in his 25 years of football management, the Algerian-Belgium born has worked for fourteen clubs (14).
He currently leads the Botswana national team (Zebras).
Amrouche was born on March 7, 1968, in Kouba, Algeria.
He plied his trade on the pitch as an attacking midfielder during his playing days. However, from a young age, he had shown his interest in the technical bench.
Ambitious Amrouche doubled up as a senior player at OMR El Annasser F.C and the youth team coach.
The Algerian started his managerial stint in 2002 at Congolese side DC Motema Pemba after serving R.U Saint-Gilloise a Belgian club for seven years as Director of Football.
At Motema Pemba, African countries noticed him after building the team from scratch and boasting an unbeaten run of 42 matches, only losing twice.
With a remarkable record and a reputation of building a team from youthful players, Amrouche tried his patience with the Swallows, Burundi's national side.
From 2007 to 2012 the tactician built a team that terrorised the East and Central African region. During his reign, Swallows moved up to position 100 in the FIFA rankings. He led the team to a 2-1 victory over Zimbabwe n a 2013 AFCON qualifier match. After the match, he dropped the team quicker than he had brought it to glory. He resigned at the post-match conference.
"I'm happy with today's victory, everyone is happy and I think I have achieved my objective - but I can't go any further, we don't get to play friendlies, we don't have enough equipment and I can only get access to some player on match days, I must be the only manager who gets to try his player on the day of a major tournament. We're tired - I'm personally very tired to work in these conditions," a frustrated Amrouche said.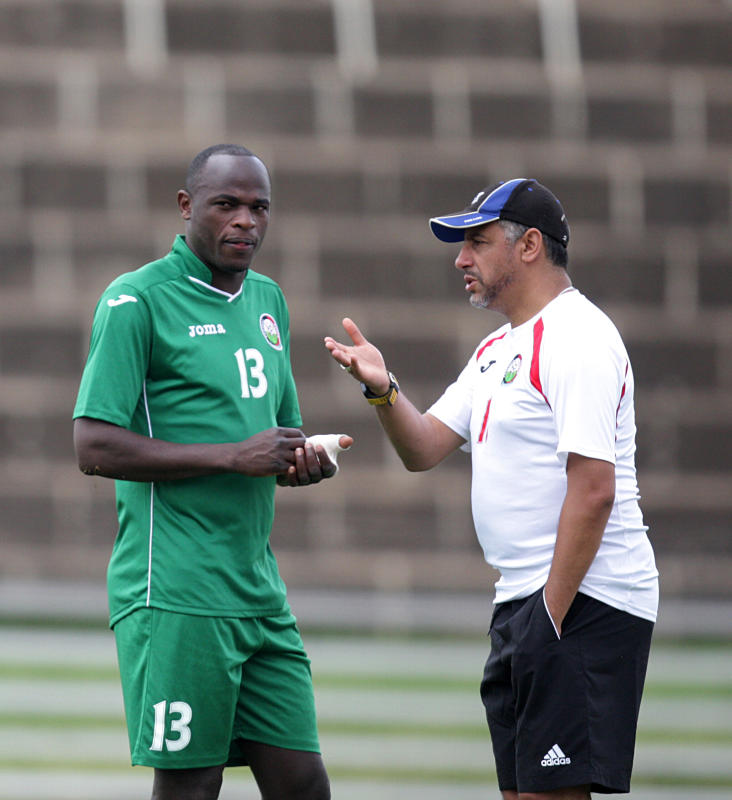 A year after his resignation, on February 19, 2013, FKF brought him to Nairobi to lead the Harambee Stars.
Before his arrival, the team had already bungled the World Cup campaign after losing to Namibia in Windhoek and being held to a draw by Malawi in Nairobi.
But he resuscitated Kenyan hopes by leading the team to a 1-1 draw away to Nigeria's Super Eagles in a match that saw the hosts equalise in the dying minutes of the game.
He brought young players like Francis Kahata, Allan Wanga, Abud Omar, Peter Opiyo, Edwin Lavatsa and Clifford Miheso and built a team around them.
The gains made were visible after he led the team to win the Council for East and Central Africa Football Associations (CECAFA) championship in 2013.
Amrouche then stripped striker Dennis Oliech the captaincy and reinstated the current national team skipper Victor Wanyama.
During the away match against Nigeria, he received a yellow card, a mistake that saw him follow the match from the stands as the Super Eagles trounced Stars at home, ending its 2014 World Cup qualifying dream.
In the 2015 AFCON qualifiers, Kenya was placed in Group C alongside Burkina Faso, Gabon, Angola and Lesotho.
Amrouche, however, was forced to watch from the stands again, having been slapped with a one-match ban after an incident during the Comoros clash.
Suffice to say Harambee Stars failed to qualify for the African Cup of nations in 2015.
FKF had enough of him. He was axed and handed a one-year ban for allegedly spitting on a match official in the Comoros clash.
Midway through that year, the 51-year-old tactician sued FKF and was awarded Sh60 million by the Player Status Committee.
Amrouche sought to pursue it through an appeal at the Court of Arbitration for Sports (CAS) in Lausanne, Switzerland.
Despite FKF's appeal, the CAS awarded him Sh 109million in compensation for wrongful dismissal.