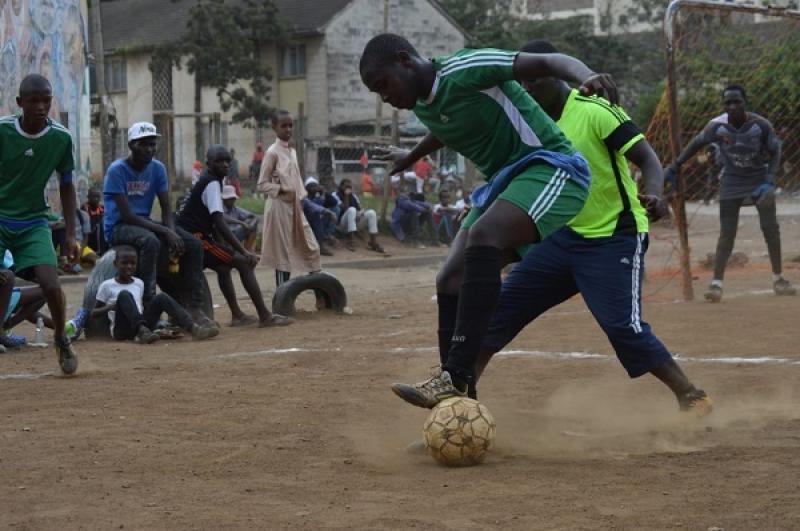 Nairobi's Majengo-based Fanabache FC fans went wild with joy after their team won the inaugural Kamukunji/California Ward 7-aside-youth tournament at the Desert Grounds in Nairobi's California Estate.
Fanabache edged Team Blue from California 2-1 on post-match penalties after a barren draw to clinch the one-day tournament, whose theme was nurturing talents Vijana kusare Madree/Drugs.
The tournament was sponsored by area football administrator Abdirahman 'Abdul" Adan, who donated trophies and balls to the teams. Adan was accompanied by the tournament patron Joseph Kareithi.