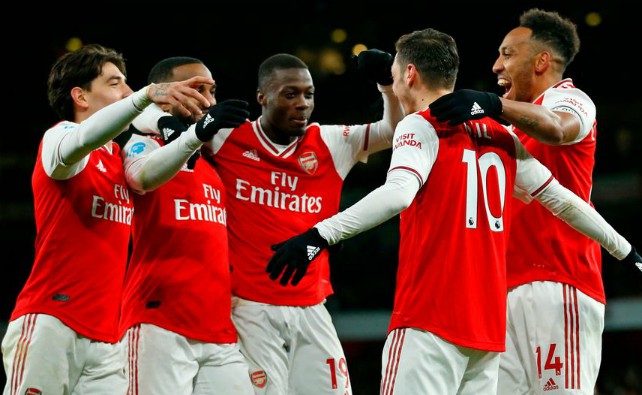 Arsenal could still qualify for next season's Champions League ahead of Manchester United if the current Premier League season is voided due to the coronavirus outbreak
According to express.co.uk, teams that finished in the top four of the Premier League table last season (that is 2018-19) would play in the Champions League next season.
SEE ALSO: Brandon Williams signs new long-term Man United deal
Arsenal finished fifth in the Premier League table last season behind Manchester City, Liverpool, Chelsea and Tottenham.
Manchester United finished sixth, four points off below the Gunners.
SEE ALSO: Everything you need to know about Jadon Sancho
With Manchester City serving a two-year ban from European football over "serious breaches" of Financial Fair Play, Champions League qualification is set to go down to fifth place this season.
Noting that this year's Champions League qualification might be decided on the 2018/19 standings, Arsenal could sneak into the Champions League spot by virtue of their fifth-place finish in the 2018-19 Premier League table.
SEE ALSO: Bayern won't take Chelsea lightly, says Bayern's Davies
That would be dependent on City's appeal to the Court of Arbitration for Sport.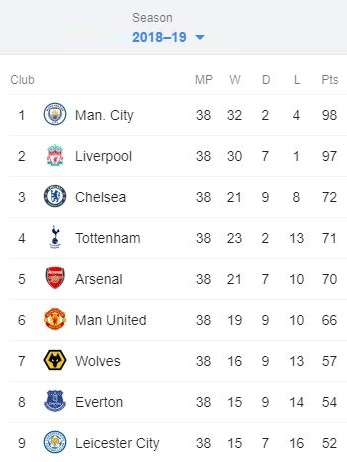 And if City's ban is quashed, Arsenal would fail to qualify for next season's Champions League because Manchester City already have a chance at sealing a top-four finish this season where they are currently second in the Premier League table with 57 points.
Also in the unlikely event that the season is decided on the current standings, Arsenal would have to settle for the Europa League– which they are far from guaranteed to secure if this season is played to its conclusion.
Manchester United would also be guaranteed Champions League football next season, as they are currently on a decent run and the momentum is with them.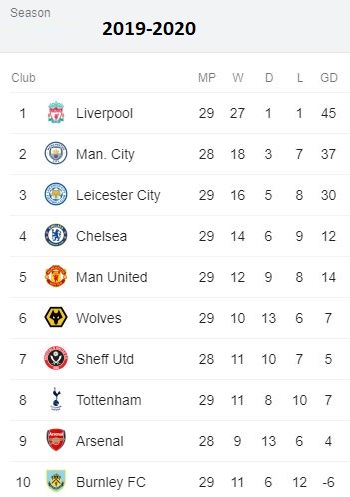 The Premier League will meet on Thursday to discuss its options.
One idea could be to award Liverpool the title, scrap relegation, and allow West Brom and Leeds to form a 22-club Premier League for the following season. Liverpool need just two more wins to seal the title.
That would be hugely controversial though, as would having "playoffs" to decide the title, relegation and promotion issues.
Whatever happens, the soccer debate will run and run and like coronavirus, finding a solution will be challenging.