Coronavirus: Italian side Juventus launch fundraiser after Rugani diagnosis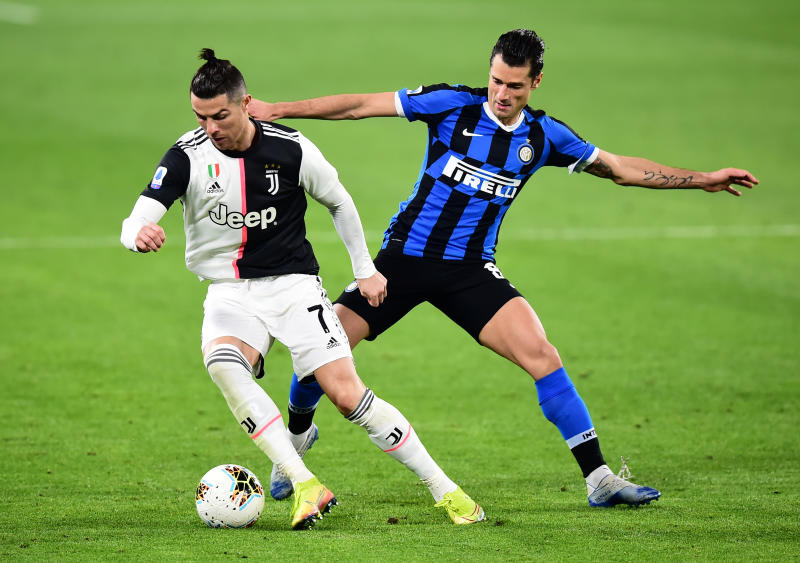 Italian Serie A side Juventus have launched a fundraiser to try and curb coronavirus after the club's defender Daniele Rugani contracted the virus this week.
Juventus players and the club owners donated Sh34 million (€300,000), with money set to go to the 'Piedmont Region-Coronavirus emergency support' initiative.
The club chairman Andrea Agnelli urged fans to contribute as much money as possible to ensure the pandemic is managed to save lives. He also asked fans to self-isolate until a solution is found.
"In this moment of a medical state of emergency, we too, as Juventus, want to make our contribution.
"First of all, by respecting the rules and asking everyone to do the same: stay home.
"Since yesterday, I too am observing a period of voluntary isolation, but we have to and want to do more.
"And that's why, along with our players, we have launched a fundraising campaign to support our healthcare professionals in our neighbourhoods - in Turin and Piedmont.
"And that's why we ask you to contribute. In this difficult time, despite being distant, let's stay united and all together. We will get out of this delicate moment," Agnelli said in a video posted on Twitter.
Inter Milan suspended all competitive activities on Thursday hours after it was confirmed that Rugani tested positive for Covid-19.
Rugani said he was fine on Thursday, urging fans to stay calm and self-isolate as the virus makes no distinction.
"You've read the news, so I want to reassure everyone who's worried about me, I'm fine," Rugani said on Twitter.
"I urge everyone to respect the rules because this virus makes no distinction! Let's do it for ourselves, for our loved ones and for those around us."
Rugani, who is not a regular first-team player, has made seven appearances this season, including two in February. He was on the bench for Sunday's game against Inter Milan.
Italy, the worst-hit after China, has responded swiftly and placed the country on lockdown.
The government has now suspended all domestic sport until April 3.
All football matches in Spain's top division, La Liga, were also suspended on Thursday for two weeks.
The decision followed after Real Madrid had quarantined its entire squad.
Other leagues across Europe except for the English Premier League in England have been forced to take precautionary measures with French Ligue 1 announcing that all matches will be played in empty stadiums until April.
Union of European Football Associations (UEFA) enforced the same measure with the knock out matches in the competition having to be played without fans.