KPL: Hall says Wazito are hated due to their financial weight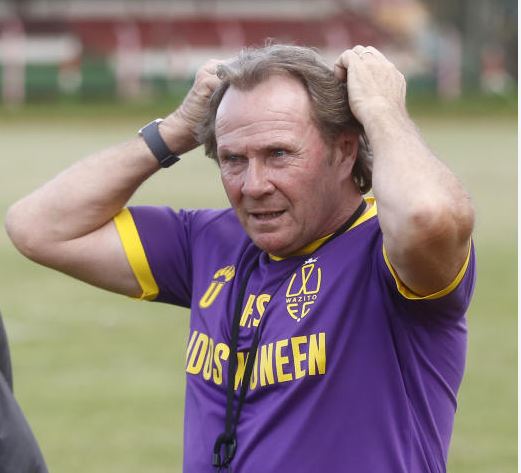 Wazito coach Stewart Hall claims that everybody in Kenyan football circles hates the club because of their financial muscle.
Wazito earned promotion back to the Kenyan Premier League last year with great fanfare after winning the 2018/2019 National Super League title, but they struggled for the better part of the first leg in KPL with a number of coaches hired and fired in that period.
The 13th placed Wazito, who are currently enjoying a four-match unbeaten run, tackle title-chasers Ulinzi Stars in today's round 23 match in Machakos.
However, with Hall appearing to have steadied the ship since succeeding Melis Medo in November 2019, the Briton believes the negative criticism has motivated his expensively-assembled squad to perform better.
"I've not set a target for these players, but we want to win as many league matches as possible and have a good run in the Cup competition," said Hall.
"Wazito has had a lot of criticism; some of it they deserve but some they don't. Some of it is jealousy because they have a lot of money and most of Kenyan football is bankrupt.
"So, we created what we call 'siege mentality' and I told my players everybody hates what can we do about it?"
He continued: "The media hate us, the fans hate us, the referees hate us and everybody hates us.
"But we have to turn that into a positive and make it work for us. I told them to go out and prove themselves, that's exactly what they are doing.
"I personally never read media and I don't do social media...Facebook, Twitter, and Instagram.
"You've to know yourself where you want to go and how to get there, don't let anybody sway you or confuse you. That's how I tell the players to approach it.
"Have confidence and belief in your own ability and don't worry about what anybody says. That's an English mentality if you like."