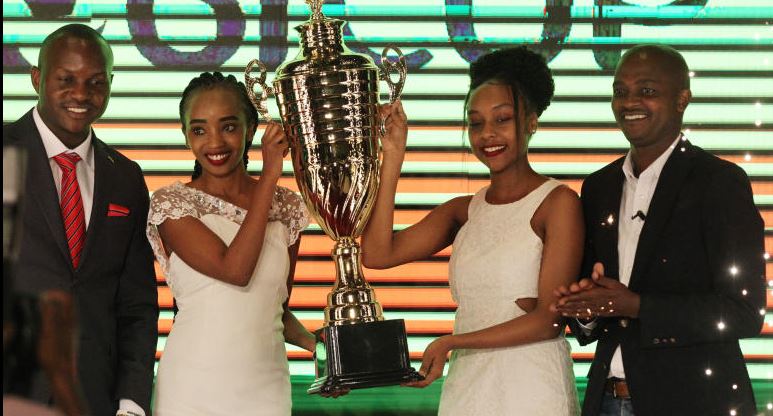 Football Kenya Federation President Nick Mwendwa is optimistic the government will come to their rescue and pay former Harambee Stars coach Adel Amrouche's Sh109 million as ordered by Fifa's Court of Arbitration for Sport (CAS).
The Switzerland-based CAS ordered FKF to pay Amrouche Sh109 million in September last year for wrongful dismissal, but the federation is yet to comply thus risking Kenya to be banned from the 2022 World Cup Qualifiers. Amrouche was sacked in 2014 without just course.
And on February 28, Fifa issued another terse letter to FKF directing them to pay the Belgian the amount in full before yesterday (March 5) or face disciplinary actions.
This came after Amrouche's attorneys had written to CAS complaining of FKF's non-compliance.
As per the letter, the world football governing body warned that should FKF fail to beat the deadline, it would take a decision on the case based on the file in its possession.
"In view of the foregoing, and in accordance with art. 52 of the Fifa Disciplinary Code, we are herewith opening disciplinary proceedings against Football Kenya Federation for the potential breach of the following provision(s)," read part of the letter.
"In this respect, the aforementioned party (FKF) is invited to provide the secretariat of the Fifa Disciplinary Committee with its position, including proof of payment of any outstanding amounts, within six days of the notification of this communication at the latest."
Kenya, who are expected to clash with Comoros in a two-legged AFCON Qualifiers later this month (March 25 and 29), are in Group E of the Qatar qualifiers alongside Mali, Uganda and Rwanda.
But having met Sports Principal Secretary Joe Okudo on Wednesday and written to Fifa requesting them to extend their payment deadline, Mwendwa is hopeful Kenya will not be banned from the upcoming qualification process.
"We have spoken about the Adel issue for long. I said last year CAS made a bigger decision ordering us to pay Adel Sh109m. We went to the government and informed them. Just like we've said before, without the government paying there is nowhere we can get that money," Mwendwa told journalists on the sidelines of the launch of the Odibets-sponsored Nairobi Cup yesterday.
"We've defended this case for four years and CAS made the decision. Now Adel's lawyers have reported to Fifa that we've failed to honour the payment.
He continued: "I believe the government will do it. I can't fathom that Kenya will be out of Qatar. I had a meeting with the PS (Joe Okudo) yesterday (Wednesday) and he is running up and down trying to get a solution.
"We've written to Fifa to ask for a month or so to allow the government to go through it. We will wait, but we will have to pay it. There is no other way at all. If we don't pay, we know the risks."
Asked about the current spate of match fixing allegations in the country, Mwendwa said: "Match fixing is a complex matter. I have always encouraged that if you have evidence for match fixing, show up with it.
"As the president, I want to deal with match fixing decisively. I don't want to deal with speculations because these are people's lives on the line.
"We know betting now around the world is a big thing, but I want to have principled evidence of match fixing.
He added: "But the important thing is that Fifa offers expertise to deal with it. For example the Kakamega Homeboyz matter was handled by Fifa because we don't have the expertise and investment to handle it decisively. But of course, if we have the data we will pass it on to Fifa."