Bandari FC re-appoint former head coach steer ship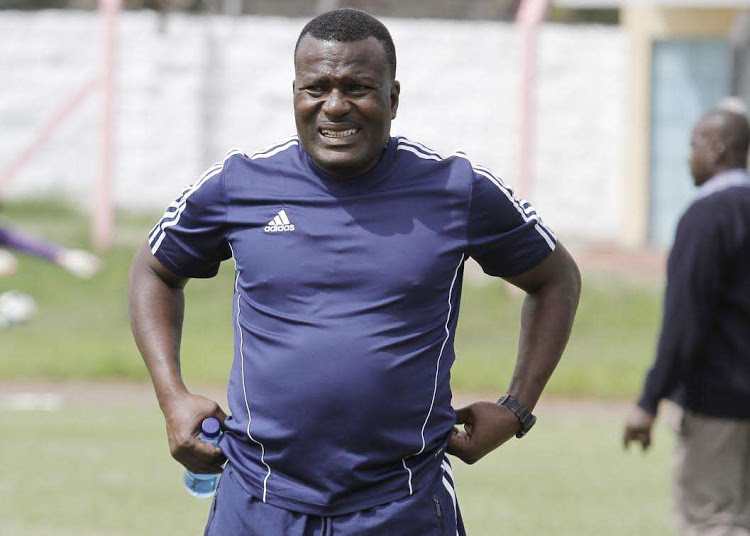 Bandari Football Club is set to re-appoint former tactician, Ken Odhiambo as it's new head coach
This is the third time the Coast-based club is switching managers this season, following the unceremonious dismissal of Bernard Mwalala.
Exactly 15 months after leaving his position at the club, Odhiambo has returned to steer the Dockers back on course for a top five league finish.
Odhiambo will replace his former boss Twahir Muhidin, whom he served under as an assistant in the 2015-2016 season.
Muhiddin, who was appointed the club's manager in a caretaker role will resume his duties as the Technical Director.
At the helm, Muhiddin managed to lead Bandari to two wins, two draws and a loss in five matches.
A poor run of results saw Bandari sink to tenth position in the Kenya Premier League.
Odhiambo has vowed to make his case for a top five finish in the remaining 14 matches.
"We are not doing well in the league but it is my hope that we will squeeze our name in the top five bracket," said Odhiambo.
But it won't be a top five finish in the Premier League that will only trouble the CAF 'level A' license holder. Odhiambo will have to make sure he defends the FKF Sheild Trophy they won last year.
The docker's ship lost it's bearing this season after a sudden decline in player confidence, a problem Odhiambo believes he can solve quickly.
"I do not intend to change anything philosophywise but I will be looking to inject confidence in the boys. If they will believe in themselves, it will be easier to achieve our target and even win our second cup and return to continental football," Odhiambo said.
Odhiambo is fresh from Sudan where he went on a scholarship to study for his level A' license in football coaching.
It is for the same reason he resigned in 2018.