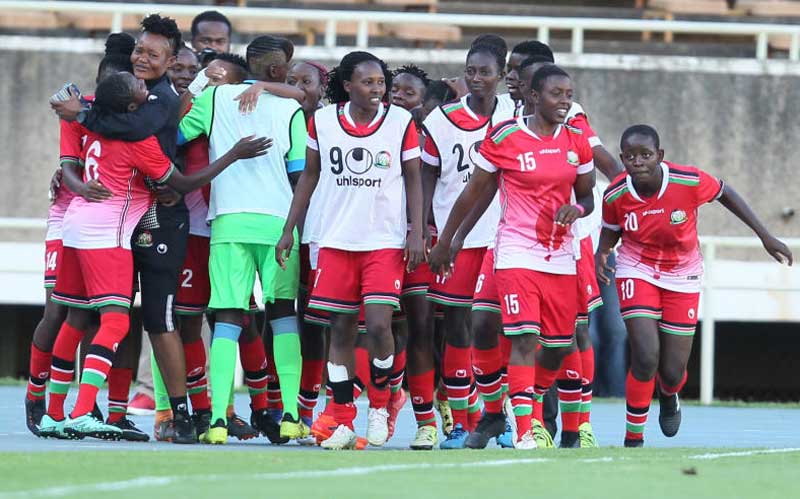 "Everything negative — pressure, challenges — are all an opportunity for me to rise,"
SEE ALSO: Kadoka: From drug addict to a star footballer
These were the words of fallen basketball legend Kobe Bryant. When He said thee words, he did not have Harambee Starlets players in mind.
The ladies have demystified the quote, worn it as a cloak and are now rising amid the challenges facing the sport.
SEE ALSO: Bale refusing to be forced out of Real Madrid despite latest Zidane fall out
So dire was the financial situation facing the league, that the Football Kenya Federation vice president Doris Petra proposed the league to be divided into two, a move she believed would help teams to honour away matches as well as reduce travel expenses.
"We are proposing that the league be divided into two zones based on the locality of individual clubs. That way, we will not only save them some costs but will also encourage other teams to fight harder to join the top flight," said Petra after crowning the 2019 Kenya Women Premier League winners, Vihiga Queens.
SEE ALSO: Former Real Madrid chief expects club to send Bale out on loan
On Monday, Harambee Starlets forward Esse Akida joined Turkish giants Besiktas on a two-year deal.
The former Thika Queen player who was plying her trade in Israel for Ramat Haasharon FC was a key figure in Kenya's qualification to the Africa Cup of Nations in 2016.
She joins the Turkish giants in a move she termed a 'step closer to playing in the Champions League'.
"My aim has always been to play in the Champions' League and I know I will get that here. I cannot wait to get started," she said.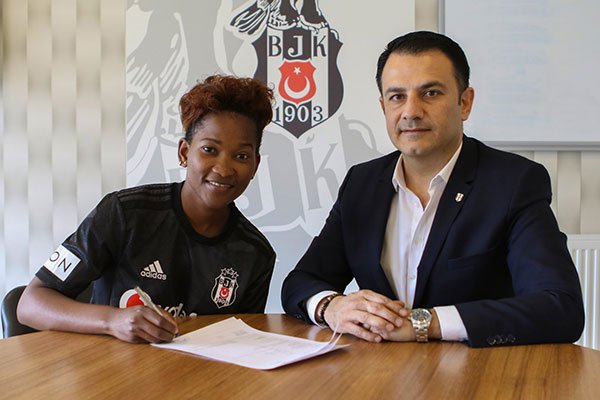 Akida is not the only Kenyan female footballer who has withered the storm to go international. Last month, Thika queens goal poacher Mwanahalima Adam attracted Swedish side Djurgardens IF.
While Mwanalima was scoring goals, the midfield supply engine Cynthia Shiwatso did not go unnoticed.
The Vihiga Queens midfield maestro, Shilwatso caught the eye of Spanish top tier side Edf Logrono, in a deal that saw the her agree a three-year contract.
Eldoret Falcons had to part ways with two players, Annedy Kundu and Ruth Ingostsi who signed for the Cypus-based club Lakatamia FC in a three-year deal.
The duo were scouted in the CECAFA regional tourney where the Starlets were crowned champions.
The regional competition opened doors for the players to go international, with Gaspo youth midfielder Corazon Aquino joining Portuguese top tier side Athletico Ouriense.
It's not only individual players that have earned foreign recognition, the national team side on Monday got an invite to participate in the Turkish Women Cup .
Harambee Starlets will be the only African womens team to participate in the competition scheduled for March 2 to 11 in Turkey.
Despite torrid times in the women's premier league, Starlets continue to find reason to believe.
Go shine starlets!!!