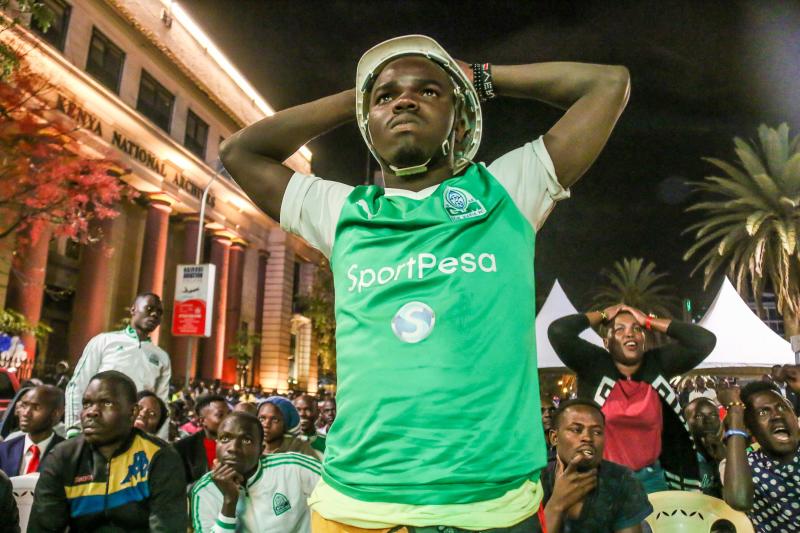 Liverpool-based club have already started looking for their new shirt sponsorship ahead of the 2020-2021 season.
This was not meant to happen. It couldn't be happening. But, it is happening. When least expected, English Premier League side Everton ended their sponsorship deal with gaming firm SportPesa.
SEE ALSO: Keane own goal gives Spurs win over Everton
The Toffees had two years to run on their terms with the Kenyan-based company, but after negotiations involving all parties, a decision was reached on Sunday to terminate £9.6million (Sh1.2 billion)-a-year agreement at the end of this season.
This comes barely two weeks after Football Association of Ireland (FAI) severed its two-year sponsorship agreement with SportPesa.
SEE ALSO: Leicester's winless restart continues with loss at Everton
According to a statement from Everton, the agreement was reached following a comprehensive review by the club of its commercial strategy in line with its vision and future growth plans.
And with SportPesa having agreed to the termination of its contract, the Liverpool-based club have already started looking for their new shirt sponsorship ahead of the 2020-2021 season.
SEE ALSO: Gor Mahia, AFC Leopards land Sh285m Betsafe deal
"This has been a difficult decision but one that allows us to best deliver on our commercial plan and to grasp the new opportunities now open to us," said Everton spokesperson.
"The club would like to thank SportPesa for all of the work that has been done together. Our partnership has seen our first team visit Africa on two occasions, as well as former players and club staff take part in numerous activations in the region."
"This has allowed us to grow our own footprint in Africa and further strengthen our special relationship with the continent," concluded the spokesperson.
During their partnership, Everton visited East Africa in 2017, where they beat Kenyan giants Gor Mahia 2-1 in a Super Cup match in Dar es Salaam before hosting K'Ogalo at the Goodison Park the following year.
The Toffees then visited Nairobi last year but lost 4-3 to Kariobangi Sharks on penalties after a 1-1 draw in regular time at Kasarani Stadium.
In a statement, SportPesa said; "To this end, SportPesa will no longer be on the front of the shirt of Everton as a principal partner after the 2019-2020 season. We would like to thank our partners for their support and the amazing projects that we did together such as Everton in Tanzania."
"We are proud of this partnership for providing development and talent exposure opportunities to our local footballers.
"With our European HQ located in Liverpool, we will continue to look for opportunities to get involved in different capacities."
The Everton move comes amid mounting scrutiny of the close relationship between sport and the betting industry with United Kingdom Sports Minister Nigel Adams accusing football of depending too much on sponsorship from gambling.
"We're going to be reviewing the current Gambling Act and I'm sure the link between sports - football in particular - will form a part of that," Adams said in an interview with BBC last month.
"Clubs need to look at different sources of income."
Earlier last month, the Football Association was heavily criticised for selling the live streaming rights to FA Cup matches to betting firms via a third party.
In August last year, SportPesa pulled the plug on all its sports sponsorships in the country following a prolonged tax dispute with the government.
Football is the discipline that was hardest hit by their exit as the Kenyan Premier League, AFC Leopards and Gor Mahia were all left sponsor-less.