When it rains it pours.
And for a betting company like SportPesa which used to make profits in pure bliss, it's flooding.
SEE ALSO: Keane own goal gives Spurs win over Everton
On Sunday evening, English outfit Everton decided to terminate its five-year contract with the betting firm, piling on to their woes following the closure of its operations in Kenya last year.
On Tuesday, February 4, the Football Association of Ireland (FAI) terminated its two-year partnership with the gambling giant - nine months after signing a deal.
SEE ALSO: Leicester's winless restart continues with loss at Everton
Pen was put to paper in May 2019 at an event held at the Aviva Stadium in Ireland, where Republic of Ireland manager Mick McCarthy and SportPesa's Head of Marketing Shaun Simmonds addressed the media on how the firm planned to partner with the FAI in its Corporate Social Responsibility.
"As with our other partnerships in sport – we are looking forward to playing a key role in the FAI's ongoing CSR, programmes and initiatives," said Simmonds.
SEE ALSO: Shirt sponsorship deal still offers Gor and AFC players little respite
The FAI felt the deal had come at an opportune moment for sport in the country as the national football team was preparing for their European qualification matches.
"I am delighted to welcome SportPesa as a new and key commercial partner of the FAI ahead of the start of our euro 2020 qualifying campaign," said FAI commercial director Mark Russell.
But on February this year, FAI wasn't delighted anymore. In what SportPesa called a mutual agreement, the association revealed they were reassessing their sponsorship portfolio.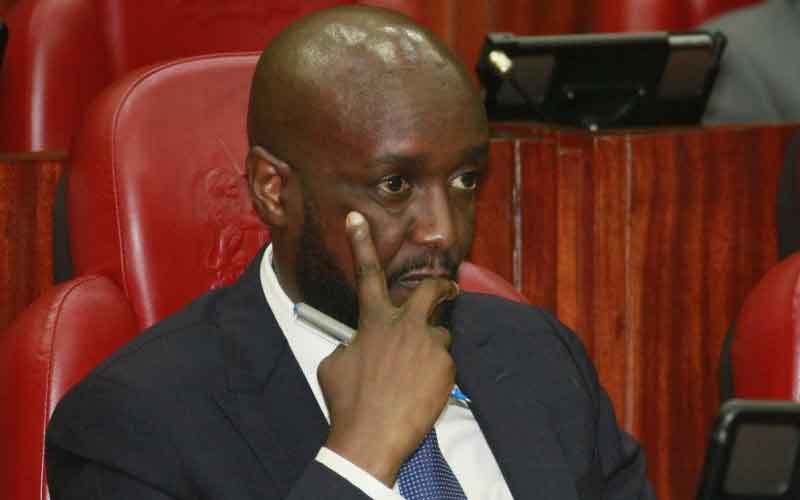 It was evident the association was under extreme pressure from anti-gambling crusaders who alledged SportPesa was unethically promoting betting.
The allegation of unethical promotion of gambling by SportPesa is not new. So profound is the allegation that it found its way into the United Kingdom Parliament.
The deputy leader of the Labour party, Mr Tom Watson, in July 2019 accused the betting firm of doing little in contributing to rehabilitation of gambling addicts.
"Some companies contribute amounts that are frankly insulting to the voluntary system. That is completely unacceptable and deliberately insulting to those leading players in the industry who are trying to take responsibility," Watson said.
SportPesa's 'sister' company Fun88 contributed 50 pounds the previous year to the fund.
In a scathing attack, the Labour deputy party leader accused the sporting giant of neglecting and fueling addictions in Kenya.
"We have gambling companies licensed in the UK, sponsoring UK football teams, yet operating entirely abroad — behaving irresponsibly and fuelling addiction in countries like Kenya," complained Mr Watson to the British Parliament.
Just a few months after their mention in the UK parliament, Kenyan government slapped the betting firm with a 20% excise tax on all betting stakes. As if that was not enough, a 20% tax on individual gambler's winnings was imposed. The firm, however, opposed the changes.
When asked if their exit from the Kenyan market would affect their sponsorships and partnerships abroad, the firm was confident that most of its operations would go unaffected.
"SportPesa's global operations, sponsorship and partnership programmes, including in the UK, are not impacted by our decision to exit the Kenyan market. It therefore remains business as usual for Sportpesa in Liverpool. We remain a committed sponsor of Everton Football Club and a proud partner to the club's charity, everton in the community," the firm said.
Exactly six months later, SportPesa's main partner in the English premier league Everton thought otherwise.
On Sunday, they announced they had terminated their sponsorship with the Merseyside-based firm in England.
A statement seen by GameYetu reveals the agreement was reached following a comprehensive review by the club of its commercial strategy in line with its vision and future growth plans.
"This has been a difficult decision but one that allows us to best deliver on our commercial plan and to grasp the new opportunities now open to us. The club would like to thank sportpesa for all of the work that has been done together. Our partnership has seen our first team visit Africa on two occasions, as well as former players and club staff take part in numerous activations in the region. This has allowed us to grow our own footprint in Africa and further strengthen our special relationship with the continent," Everton said in a statement.
The five-year deal between SportPesa and Everton that was supposed to end in 2022 was valued at Sh1 billion per year.
While the toffees are expected to announce their new partner at the end of the season.
SportPesa will hope that their other partners will not pull out of partnerships.