Women Premier League players to battle for Player of the Month award for first time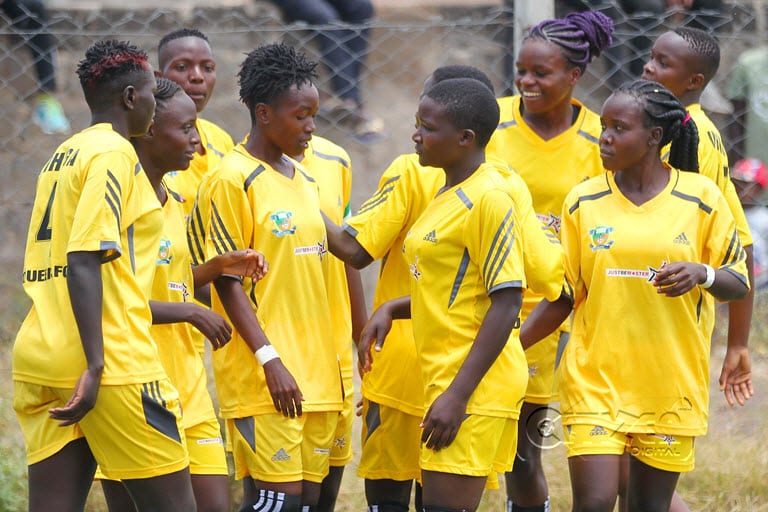 Women football players in Kenya will be battling for the Player of the Month award for the first time since the inception of the league.
The players will be awarded in a system dubbed Players for Players' Award that will see women players voting for their colleagues.
Speaking exclusively to Game Yetu, Vihiga Queens striker Terry Engesha welcomed the move and termed it as a step towards improvement of the league which has long since been overlooked.
"It's a good move, it's a motivation to us as women footballers because we never have such rewards since time immemorial", said Engesha.
The Women Premier League (WPL) 2020 season is set to kick off this Saturday with Vihiga Queens seeking to defend the title while debutants Sep Oyugis seeking to impress in the league after their promotion.
The league has been credited for the recent improved performance of Harambee Starlets in the national scene with the national team skipper Dorcas Shikombe playing for Naivasha based Oserian ladies in the league.
The monthly award which starts in March this year is an initiative by Kenya Footballers' Welfare Association (Kefwa) to bring glory to WPL.
"Our girls have been entertaining and making us proud over the years, yet have not had an opportunity to be rewarded for the good job," said Kefwa Recruitment and Welfare officer Victor Ashinga, who heads the project.
This comes a few days after the football welfare association partnered with Dandora based Johanna Omolo foundation to distribute sanitary towels to women footballers.