Female footballers in Kenya to get sanitary towels monthly – Omolo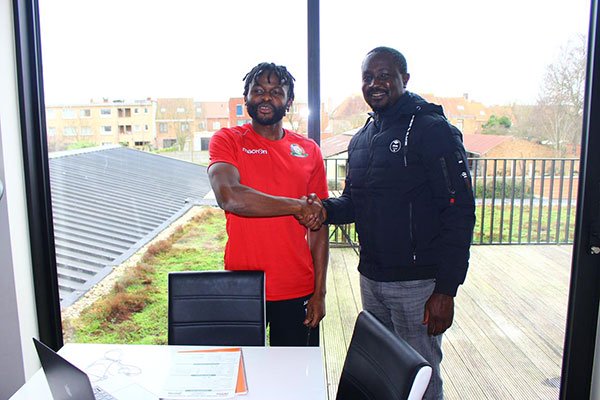 Harambee Stars and Cercle Brugge midfielder Johanna Omollo, through his Dandora-based foundation, will help increase the participation of women in the sport by providing sanitary towels monthly.
Omolo's foundation has partnered with partnered with Kenya Footballers' Welfare Association (KEFWA) to help facilitate Menstrual Hygiene Management (MHM) among female footballer in the country.
The initiative which kicks off this month, with the endgame being increasing the number of women participating in the sporta snwell as creating awareness on Mestrual hygiene.
"As Johanna Omolo Foundation, it would be an honour to support our local women's league by offering sanitary towels to all teams and encourage more women to play the game," Omolo said.
Omolo, the 2020 SOYA Awards Community Hero winner, believes that women football is destined for greatness and would like to contribute to their success.
"We have seen how well our women's teams have been performing in the regional stage and this shows they have potential to replicate that in the continental stage." Omolo explained.
KEFWA have lauded the gesture shown by the midfielder and believe the program will go a long way in helping the association to tackle issues such as inadequate sanitary towels during matches.
"We are grateful to Johanna Omolo Foundation for the superb gesture, as the initiative will ensure that our members' challenges are tackled as we look for long-term and sustainable avenues," said KEFWA Secretary General Jerry Santos.